Xender is currently one of the main apps for transferring files between smartphones. It allows the transfer and sharing of files of different types and sizes, and between different types of devices (mobile and computers).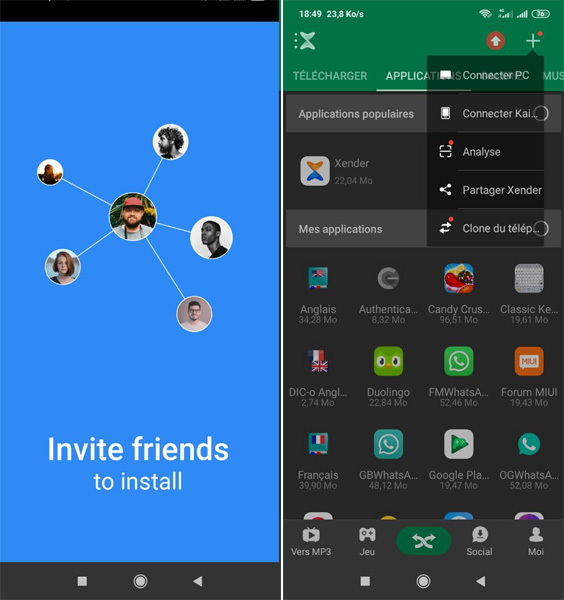 To transfer files, whether between two phones or between a phone and a computer, no type of cable will be needed. No internet connection either. To achieve this, Xender exploits the Wi-Fi technology of the two devices used by creating a local network.
Read also: Transfer files from Xender to a computer and vice versa.
Download Xender for Android (+ APK), Xender for iPhone or iPad
Xender allows you to transfer files (images, music, videos, applications, etc.). It allows a very fast transfer, 4 to 40 times more than Bluetooth. Free, the application can be used on Android and iOS. You can download Xender and install it right now on your smartphone.

If you are on Android, go to Play Store to download Xender and install it on your device. You can also install Xender by downloading its APK package.

If you are on iOS, go to the App Store to download Xender. Whatever your mobile operating system (Android or iOS), you can share, transfer files from and to your computer. Whatever the operating system of the latter.