WPS Office-PDF, Word, Excel, PPT is an office tools application. It supports Word, PDF, Excel, PowerPoint and many others. With WPS Office on Android and iPhone, you'll have a complete office suite on your smartphone.

WPS Office is an excellent PDF reader. Apart from the files of the Microsoft Office range that it supports (Word, PowerPoint and Excel), it also allows quick text editing, form management, file sharing and online storage.
Is WPS Office free? What OS is it compatible with?
The app is free, with ads. For more features, a paid version (WPS Premium, without advertising) is offered. Its paid version provides many file management tools, whether PDF or other.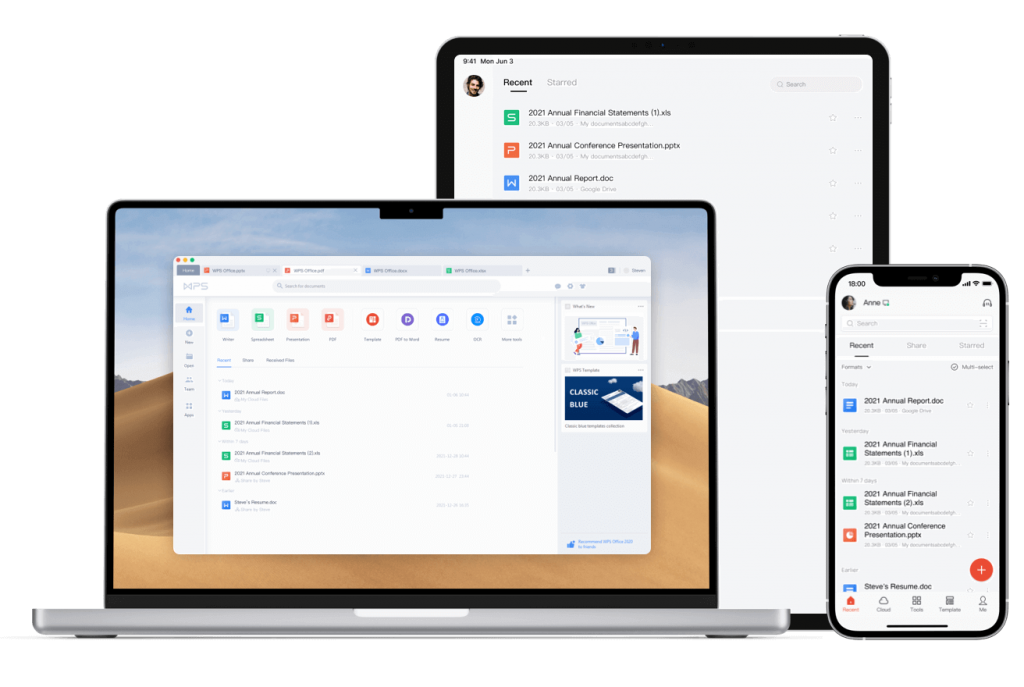 WPS Office is available for download for today's major operating systems (Windows, macOS, Linux, Android and iOS). It is downloadable from Play Store for Android and App Store for iOS devices.
Read also: Merge PDFs online, on desktop and mobile.
Features of WPS Office - PDF, Word, Excel, PPT
WPS Office allows you to edit documents from any device and platform. Here are the main features it offers, some of which require upgrading to the paid version (WPS Premium):
WPS Writer: it is a text editor, which allows to create and modify text files. It supports many formats; .doc, .docx, .docm, .dotx, .rtf, etc. It is the main tool of WPS Office.
WPS PDF: this tool allows the editing of PDF documents. You can convert a PDF or add elements to it (text, images, etc.). You can even combine it with other PDF documents to form a single file.
WPS Presentation: it allows you to create slides and several types of presentations. It supports files in the format .ppt, .pptx, .ppsx, .dps, etc. With it, you will be able to create presentations, add elements to them and apply effects to them.
WPS Spreadsheets: this is the tool for creating and modifying calculation files. It supports files in the format .xls, .xlsx, .xlsm, .csv, etc.
Download WPS Office on Android and iPhone or iPad
If you are already using WPS Office, on your Android device, you can update it directly from Play Store. Through the button below, you will update WPS Office or download and install it for your first use.

On Android it is also possible to install WPS Office via its APK package, which can be downloaded from the internet. If you are using an iOS device (iPhone or iPad) you will go to App Store, the official iOS application store.

The button above will send you to the App Store to install WPS Office, if this is your first time, or update it. With WPS Office on Android and iPhone, you'll have your essential office tools at your fingertips.
How to use WPS Office to open a PDF file on Android?
To use it, you will only have to install and launch the application. This will show you all the PDF files available on your device, from the most recent to the oldest. To open a PDF file on Android, browse the list of documents and tap the one you want to open.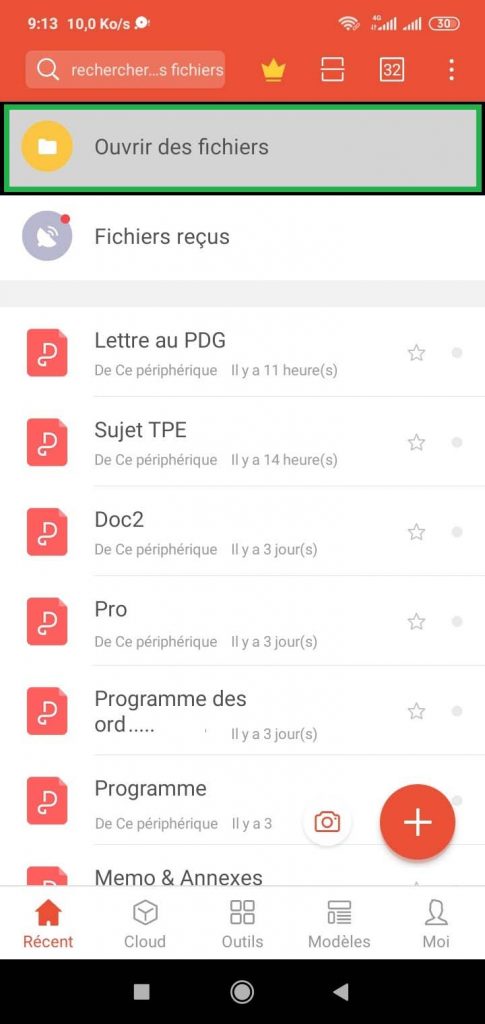 For an advanced search, press " Open files ».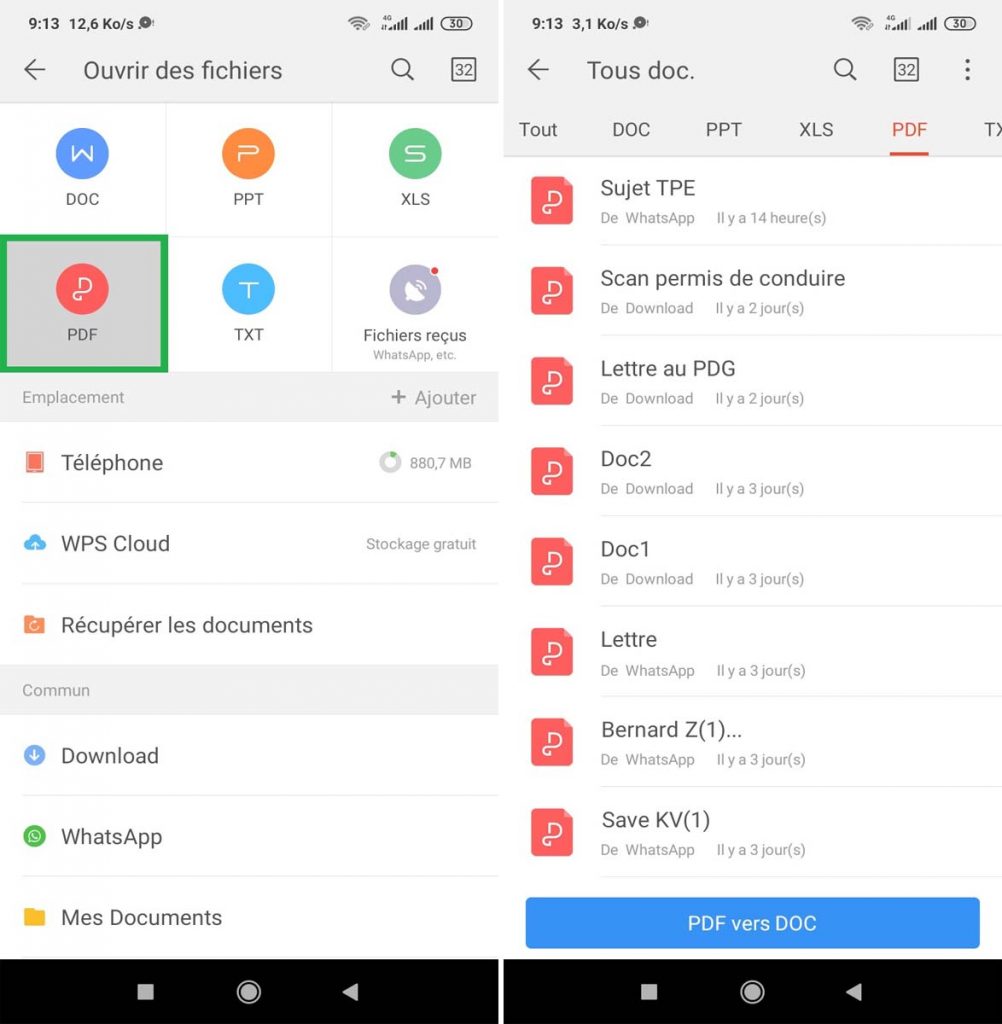 Choose the type of files you want to open, PDF in our case, and WPS Office will show you their list. Find and tap the relevant file to open it. Download and install WPS Office on Android and iPhone to create and edit documents faster.