WA Web Plus for WhatsApp is an extension to add functionality to the web application of WhatsApp. It extends the functionality of WhatsApp by providing tools inaccessible in the mobile app.
WA Web Plus allows you to add functionality to WhatsApp, similar to what clone applications such as GBWhatsApp, while keeping the official version. Working with the web version of WhatsApp, through a web browser, it can be used even by those with iOS devices (iPhone or iPad).
Features of WA Web Plus extension in WhatsApp Web
WA Web Plus extends WhatsApp Web with privacy features, personalization, export (conversations, contacts, etc.), professional so-called "business" tools as well as statistics.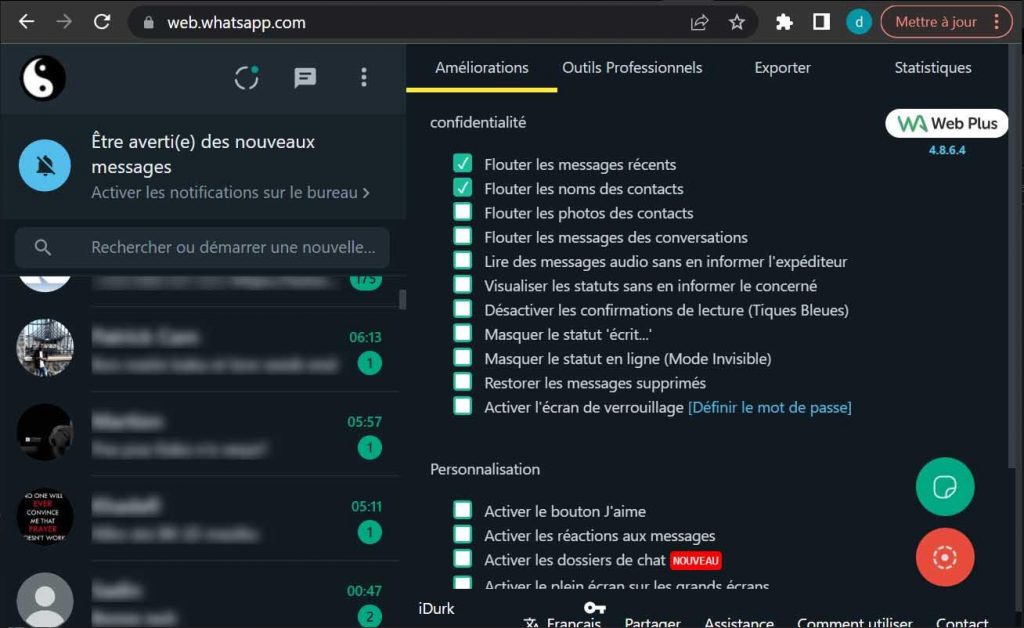 It allows for example to hide the connection status (Online) Where " Written… », to be notified when a user is online, to add reactions and a button I love in conversations, etc. It also allows to:
Disable read receipts.
Restore deleted text messages.
Protect WhatsApp Web with a mot de passe.
Report when a contact is online.
And many more functions
Read also: Know if he/she is online on WhatsApp without opening the application.
How to Add WA Web Plus to Google Chrome?
Just like IDM Integration Module, WA Web Plus is an extension that can be used on a web browser, Google Chrome as it happens. It must therefore be installed via the Google Chrome Store or through its official website. Here's how to add it to Chrome:
Click on this link google.com/wa-web-plus-for-whatsapp/. You will be redirected to the WA Web Plus page in the Chrome Web Store.
Then click on " Add to Chrometo start installing the extension.
Confirm that you want to install the extension.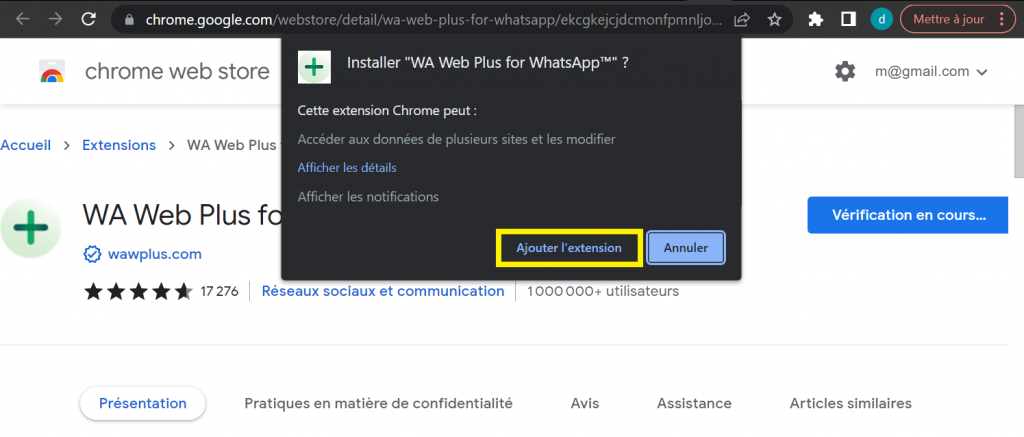 Wait for Google Chrome to verify and install the extension. After installation, you will be redirected to the extension's official page, thanking you for installing their tool and showing the changelog for the latest versions of WA Web Plus.
How to use WA Web Plus with iPhone or Android?
Since it works through a web browser, it can be used even by those with iOS devices (iPhone or iPad). This operation therefore does not only concern users of Android devices, but all those who use WhatsApp on their smartphones.
To use WA Web Plus for WhatsApp, start by opening your web browser, Google Chrome, and syncing your mobile app with WhatsApp Web. If you don't know how to proceed, this is the link that describes how to use WhatsApp on web browser.
Once logged in to WhatsApp in Google Chrome, with WA Web Plus installed, click on the extensions (puzzle) icon. Select WA Web Plus on the list of installed and active extensions: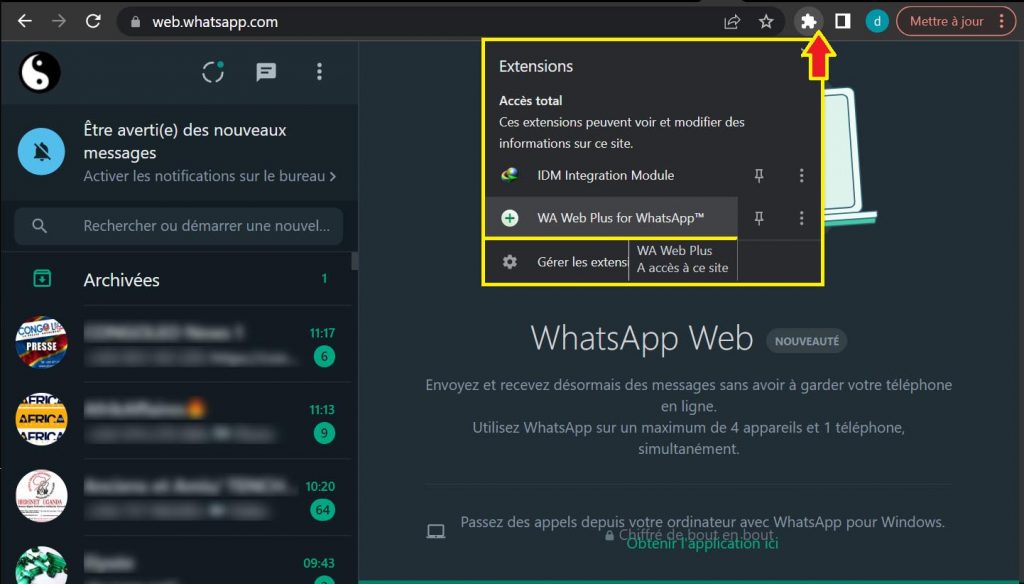 All the features of the extension will be presented to you. There you will find the tabs; Performance (Policy + Personalization), Professional tools, Export and Statistics.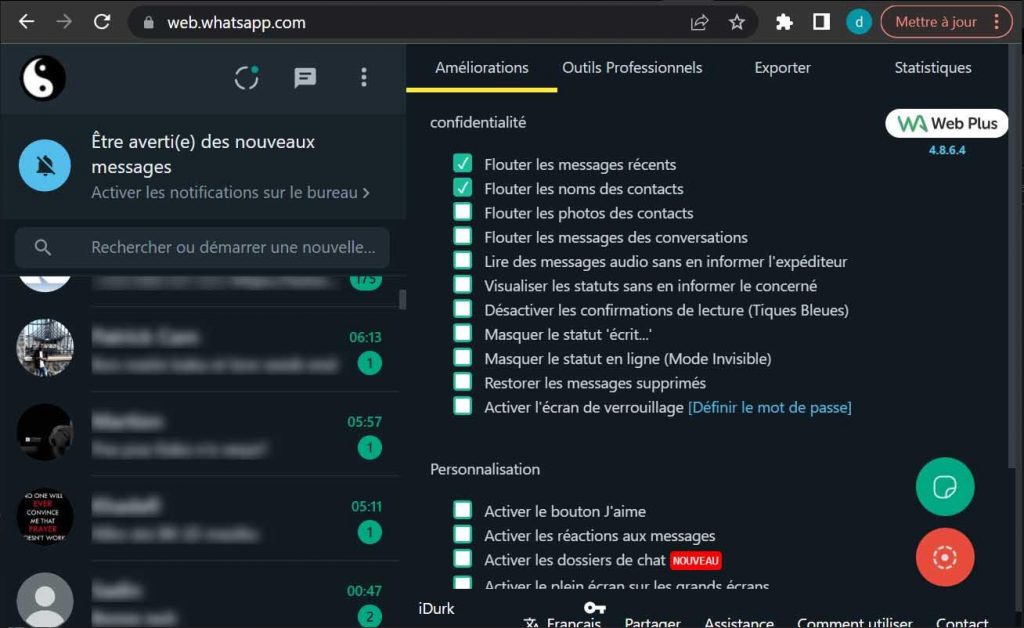 As you can see from the screenshot above, WA Web Plus offers a whole host of features. To hide the features of the extension, proceed in the same way as to display them. That's to say : Extensions icon → WA Web Plus for WhatsApp.