The µTorrent client can be used on Android devices. µTorrent free for Android allows you to launch downloads, with no speed or size limitation, directly from the smartphone. Downloadable from Play Store, you can also install it via its APK file.
Download µTorrent free for Android
µTorrent is an application using the BitTorrent peer-to-peer (P2P or Peer-to-Peer) data transfer protocol. Would you like to download µTorrent free for Android? With, you can download files .torrent quickly. Download it from Play Store.

After installation, open µTorrent to launch your various downloads. It uses the BitTorrent communication protocol for file sharing. Downloading is done by splitting the file into several parts, using multiple threads.
Read also: Download and install uTorrent on Windows.
Download µTorrent APK for Android
Use the button below to download free µTorrent for Android as an APK package.

This file will allow you to install µTorrent without going through Play Store. After downloading, open the APK file and proceed with the installation.
µTorrent for iPhone
There is currently no iOS version of µTorrent. Apple does not allow BitTorrent apps on its official store, App Store. If you are using an iOS smartphone, iPhone or iPad, for you downloading files .torrent would be quite a complex task.
Download torrents with µTorrent for Android
After downloading and installing, launch µTorrent. Assuming you have a file .torrent on your device, browse your files to find it. Once the file is found click on it, it will open directly in µTorrent and start the download.
Another method is to locate the add icon in µTorrent and click on it to enter the URL of the .torrent file.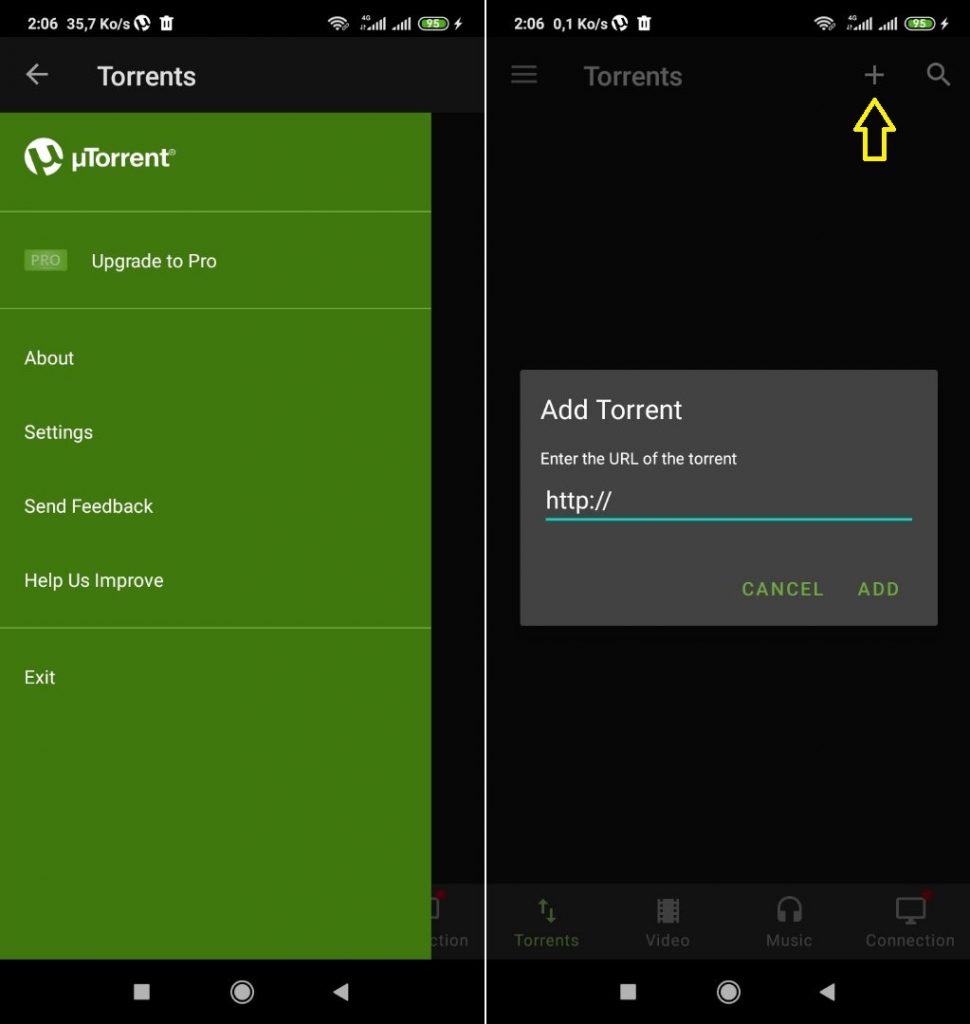 As soon as you have entered the URL, by typing or copying and pasting, tap on " ADD To start the download directly. The file will automatically create its own folder in your smartphone's file manager.