Have you downloaded and installed the Snaptube APK package ? If so, here's how to use Snaptube on Android. Launch the app and accept the legal notices. Immediately you will notice that the application will have added the shortcuts of some of its tools in the notification bar of your Smartphone.
Use Snaptube on Android to Download HD Videos or MP3
In the Snaptube home itself, you will have the choice between several tabs. You can scroll through the suggested content, switch to the part devoted to music, to trends or channels. Snaptube also allows you to manage and play all downloaded files.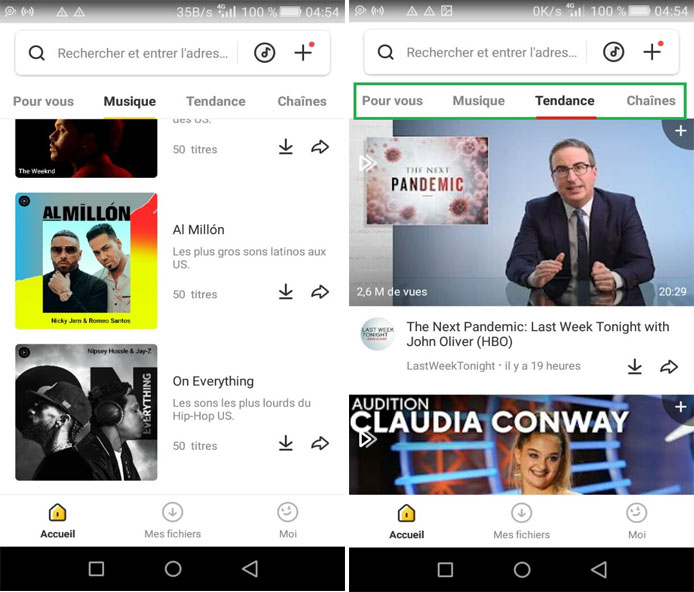 To search for content, enter its keyword in the search bar (upper part). This is the bar reserved for searches or entering a URL.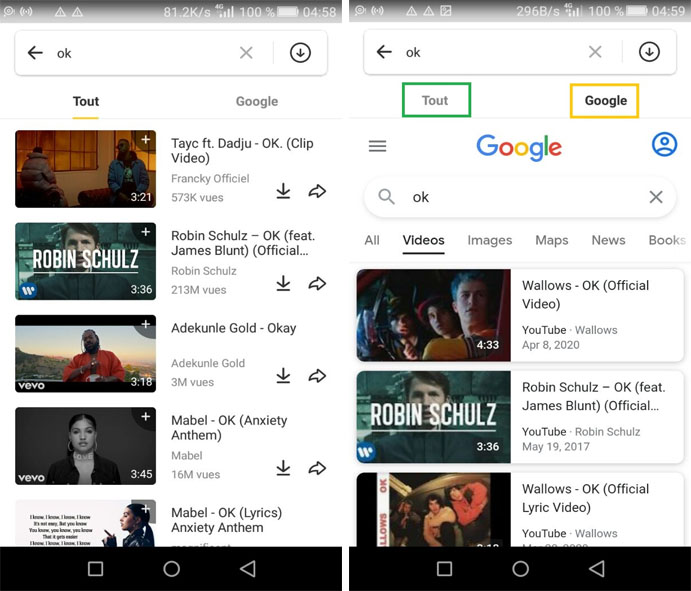 You will be presented with video-like results, and you can switch to Google. That is to say, visualize the results linked to the same query in the google search engine. To download a video, open its playback and click on " Download ».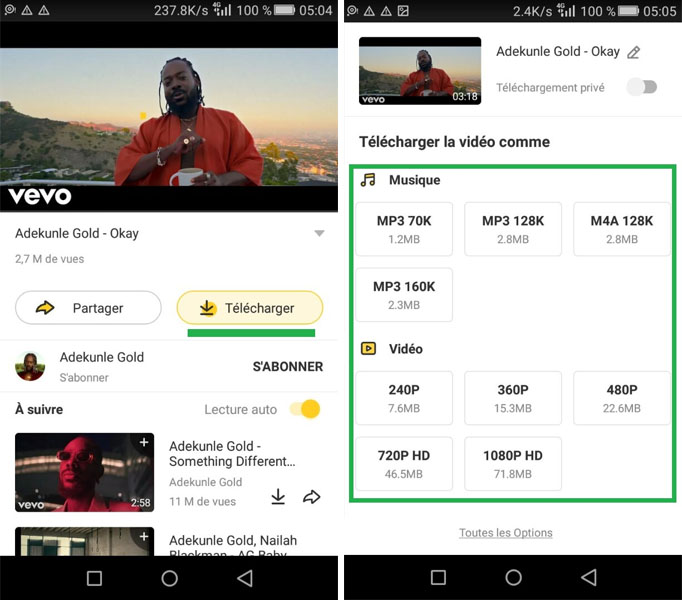 Then choose the format, for MP3, and the download resolution for the video files. Your download will start. Its speed will depend, as always, on the quality of your internet connection. But whatever the quality, you will notice that with Snaptube it goes extremely fast.
Read also: Consult, delete the history of your Google searches.
Use Snaptube on Android: Download videos from Facebook, Twitter, Instagram, etc.
With Snaptube, as with VidMate, it is quite possible to download videos from social networks such as Facebook, Twitter, Instagram, TikTok etc. This is all possible thanks to the web browser function integrated by Snaptube.

In the search box above, enter the URL of the site (social network) you want to visit. Take the example of Facebook for our case (https://facebook.com). You will be taken directly to the desired site, Facebook in this case.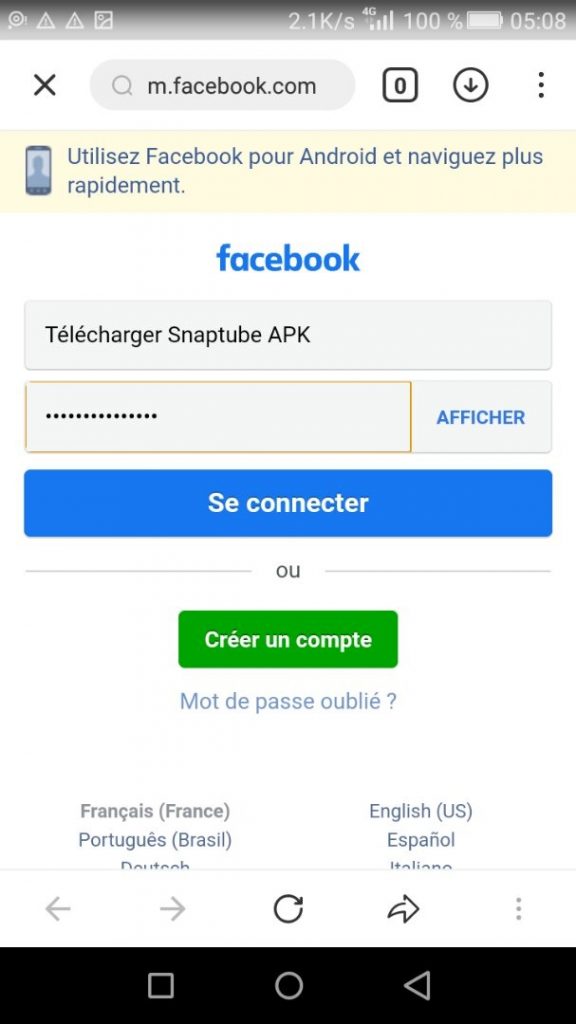 Enter your authentication details, your username and password. Find the video you want on Facebook, start playing and choose the download option.
Hide videos with Snaptube Safebox
Snaptube has the (Safe) feature to hide downloaded content. Be it videos, audio or any other category of files. To add a file to the safe, select it by pressing it for a few seconds.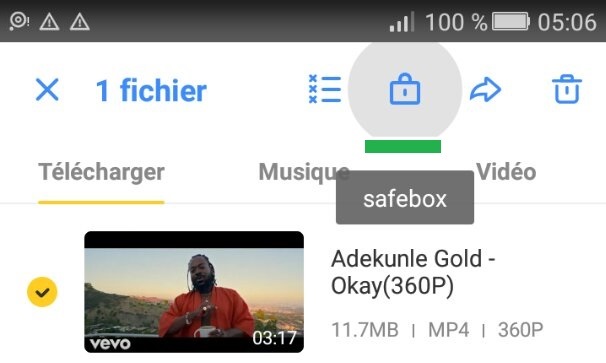 Then tap the padlock icon that will appear at the top of the app. You can add other elements to it through the padlock icon, by tapping on the " Lock ". Browse your files and select the one (s) you want to hide.
You can also download and use Snaptube on Android as your default web browser for other internet activities.