Just like WhatsApp, Signal Messenger allows you to make audio or video calls, send messages, images, etc. This article will show you some tips for using Signal Messenger on Android. Find out how to make a call, send a text, or delete the Signal account.
Read also: Download Signal for Android, iPhone and iPad.
How to use Signal Messenger on Android?
With Signal, you can send text messages, audio, pictures, videos, or make voice and video calls. To make a voice or video call using Signal, open the conversation by clicking on your contact's name. Then click on the small icon above right to make the voice call.

During the voice call, you can switch to the video call very easily. To do this, click on the camera icon next to the microphone. If requested, allow Signal to access the'camera and to the microphone of your smartphone after the video call will be initiated.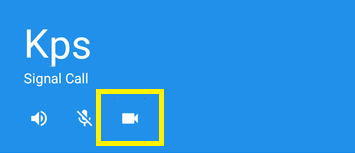 To invite some of your contacts to use Signal Messenger, go to your contact list and select " Invite to Signal ". Share the link with your friends to invite them to download Signal Messenger on their devices.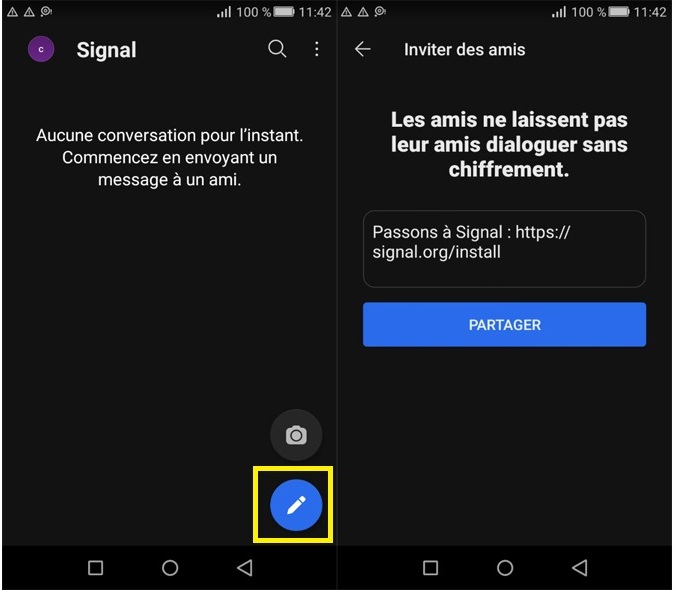 What you see there is Signal Messenger's dark mode. If you are interested, you can activate it by going to the Settings, Appearance, Theme = Dark. You can also use Signal as the default texting app, to send regular unencrypted text messages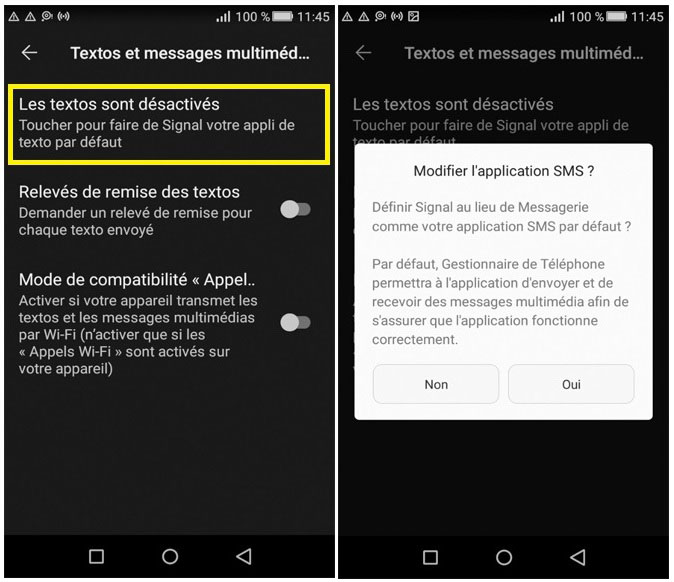 Go to Settings, Text and multimedia messages, Text messages are disabled. Text messages sent through Signal Messenger will not be encrypted. Click on it and authorize the use.
By going to the Settings, Privacy, you can customize the configurations of your communications to make them even more secure.
Read also: Send a temporary message on Signal.
How do I delete a Signal account?
To delete your Signal account, if ever the idea crosses your mind, go to the Parameters. Scroll to the bottom of the screen and select " Advances ". There, follow the instructions to delete your Signal account.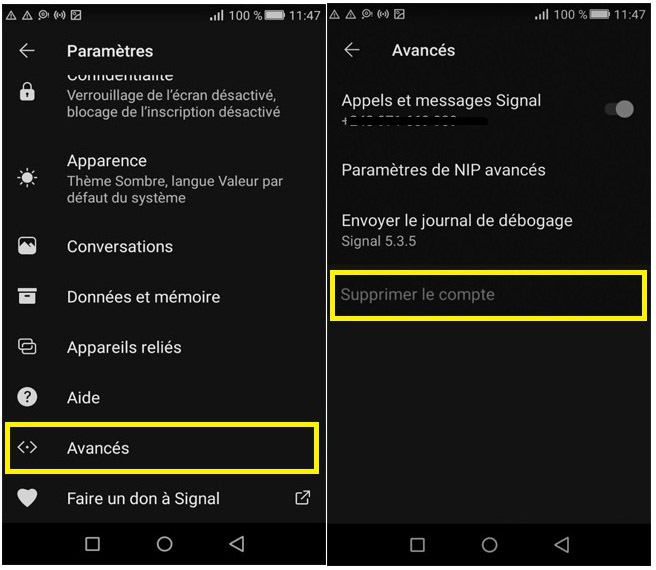 Even after deleting the account, you can still download, install, configure and use Signal Messenger on Android.