For its two-step validation, Google offers a number of methods including sending the verification code by SMS or sending connection notifications. It is also possible to use Google Authenticator on Gmail as a second step in validating your identity.
Anytime you sign in to your Google Account on a new device or if there is suspicious activity on your account, you can use Google Authenticator to retrieve a six-digit ephemeral code.
For this you must first configure and activate two-step verification in your Gmail account. Then download and install Google Authenticator on your Android or iOS device. You can then configure and use Google Authenticator on your account.
Use Google Authenticator on Gmail as the second validation step
Go to the management settings of your Gmail account. To do this, log into your account, click on your avatar icon, then on " Manage your Google account ».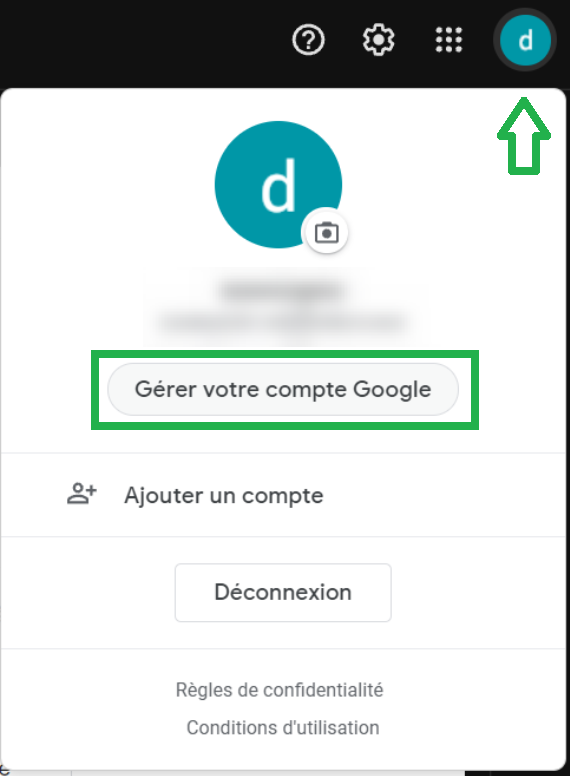 In Gmail settings, switch to Safety and search " Two-step validation ":

As you can see in the screenshot above, the feature is activated on my account. Click on two-step verification and provide your Gmail account password again. It's a security measure. Are you using good passwords for your various online accounts? ?
Configure Google Authenticator
Scroll to the bottom of the page and, on Google Authenticator app, click on " configurator ».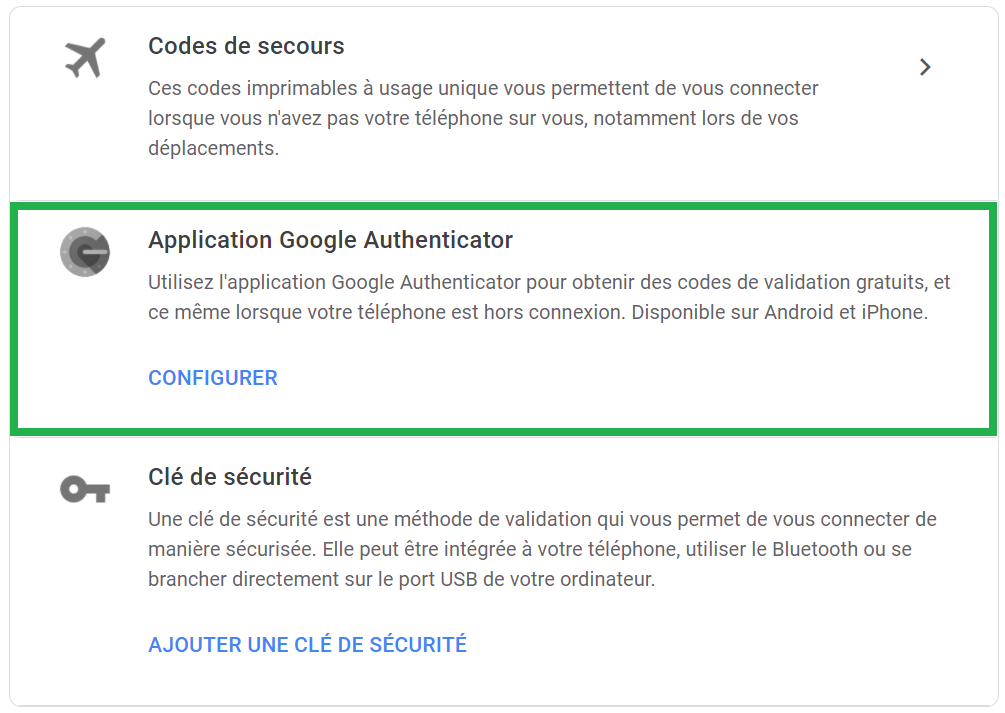 Select your device type and continue " Next ". In my case it is an Android device.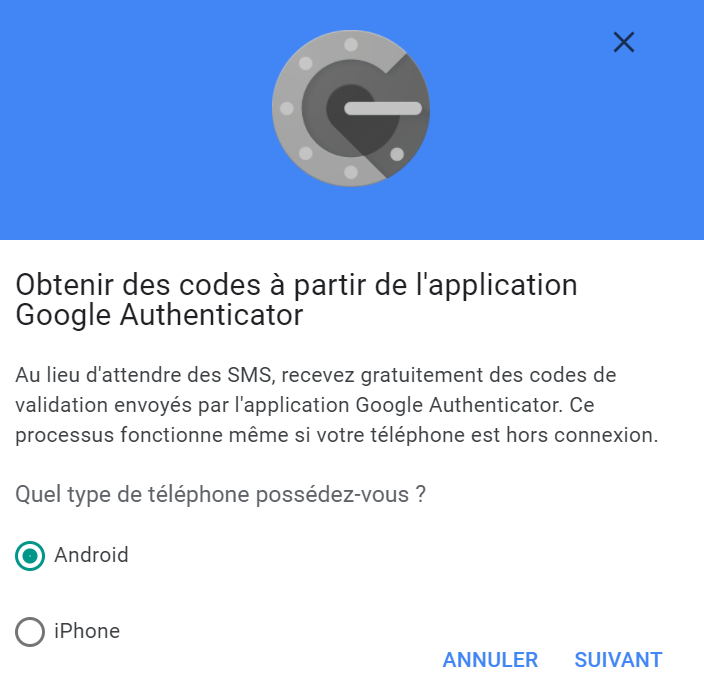 Un QR Code you will be provided with: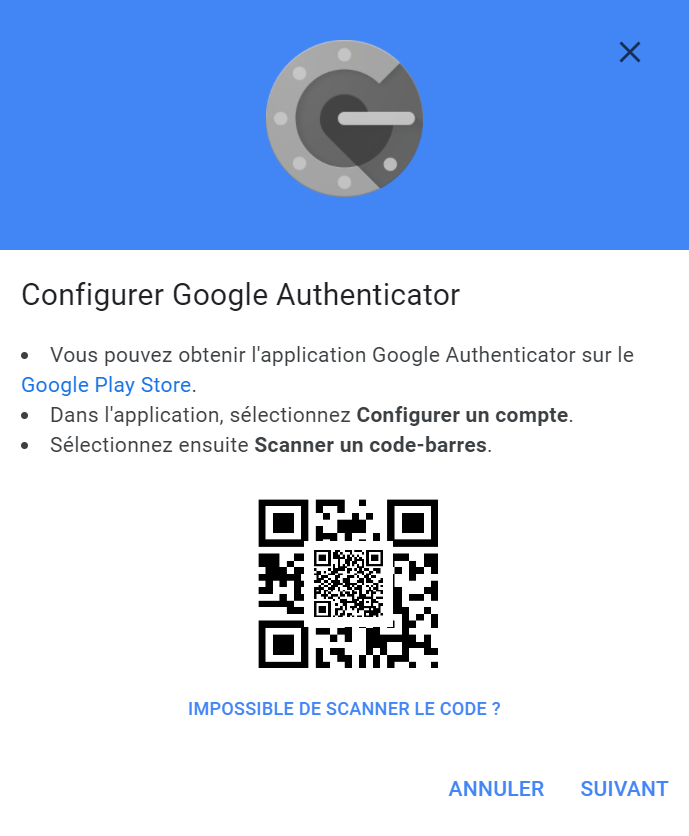 Pick up your smartphone and launch the Google Authenticator app. Download and install the app, if it is still not done. It is 100% free. Open Google Authenticator and click on the button +, very visible at the bottom right. Then click on " QR Code scanner ».
Automatically a new account (your Gmail account) will be added to Google Authenticator. Go back to your Google account management settings page, click on " Next To finalize the configuration and use Google Authenticator on Gmail as the second validation step.
Enter the code displayed on the screen of your mobile application, Google Authenticator. As you can see, each code generated has a countdown, this is its destruction time. Enter and validate the code as long as its counter is running: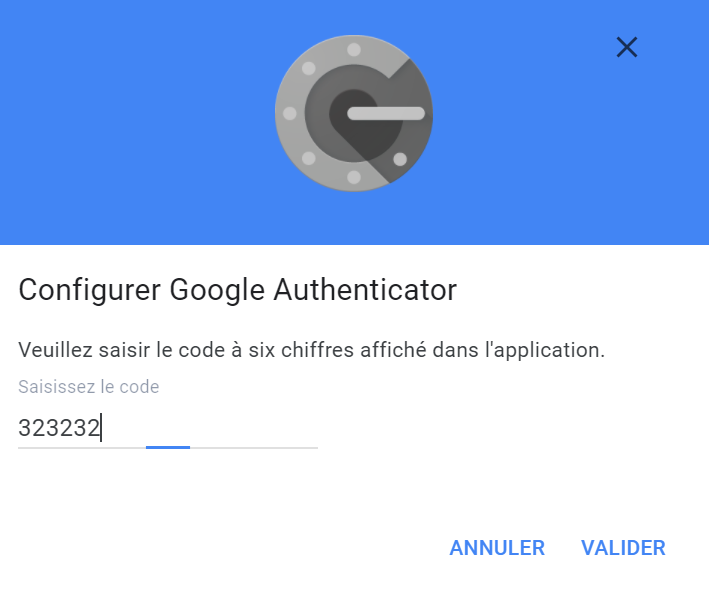 Enter the code and click on " Send ". Again, grab it long before it's destroyed and replaced with another. You can then use Google Authenticator to log into your Gmail account.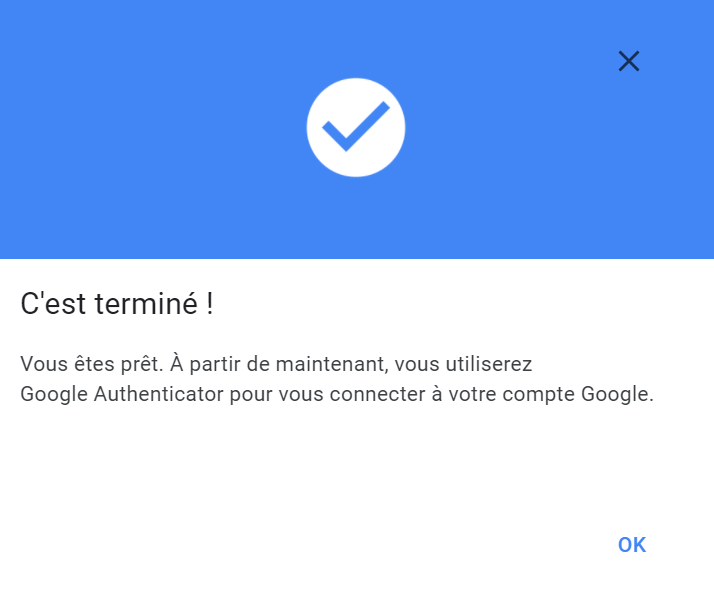 You will also receive an email from Google indicating the addition of the Google Authenticator app as a second login step. This will be the second priority step after the Google login prompt and before sending the validation code by SMS.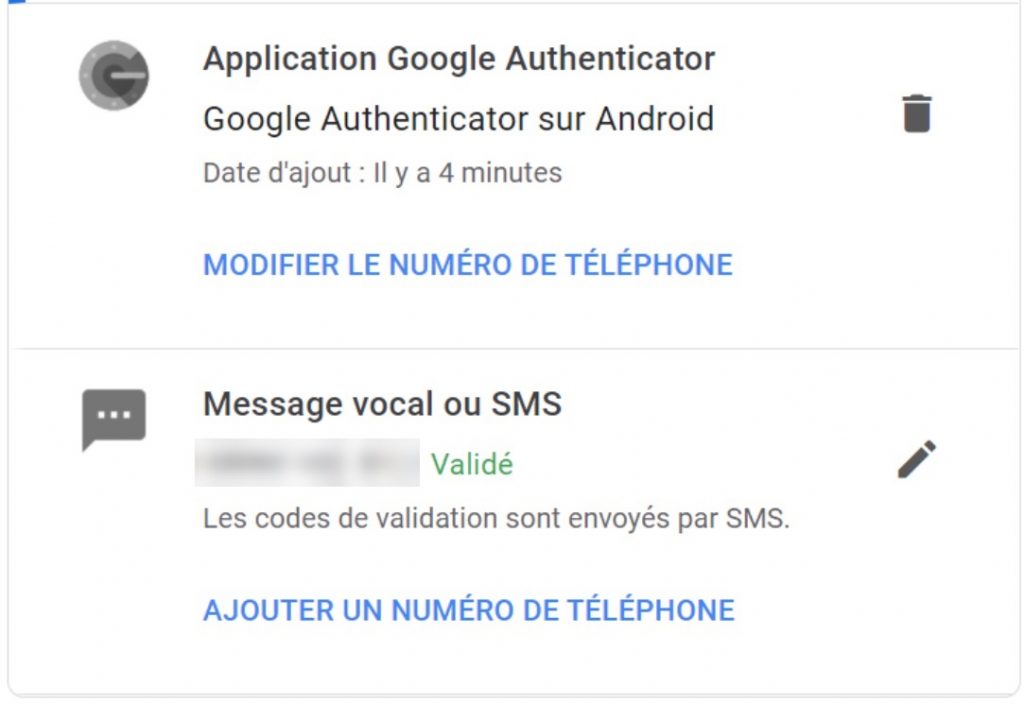 Each of these validation methods can be modified. To change one or the other, go to your account management settings, then in Safety. Find " Two-step validation And click on it.