Updating an application allows you to acquire new features and sometimes corrects possible design flaws. To update the applications installed on Android, the best way to go is Google Play Store.
Play Store is the official store for the Android operating system. It contains millions of apps from all categories. Updating an Android app through Play Store offers two main advantages:
You will get a safe application, no risk of viruses. Any application on the Play Store is verified before being offered to users. And even after installation, Play Store continues to check the working of any app.
You will get the version compatible with your mobile. Updates will be offered to you depending on the type of device you are using, smartphone or tablet, and the version of Android installed there.
Update Android apps through Play Store
Follow these steps to update the apps installed on your device:
Launch Google Play Store.
At the top right, tap the profile icon.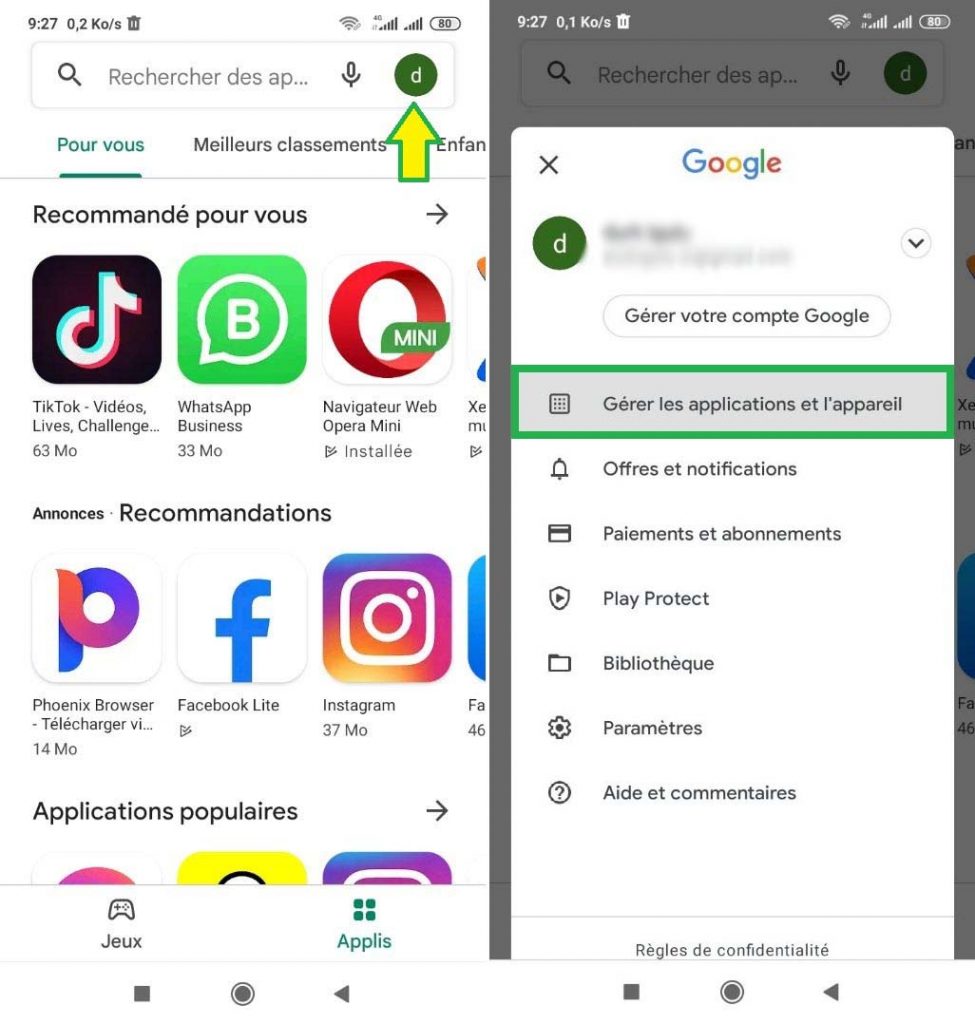 Press on " Manage apps and devices ».
Under « Updates available », In the list of pending downloads, update the applications one by one. You can also perform a bulk update. For this you will press " Update all ».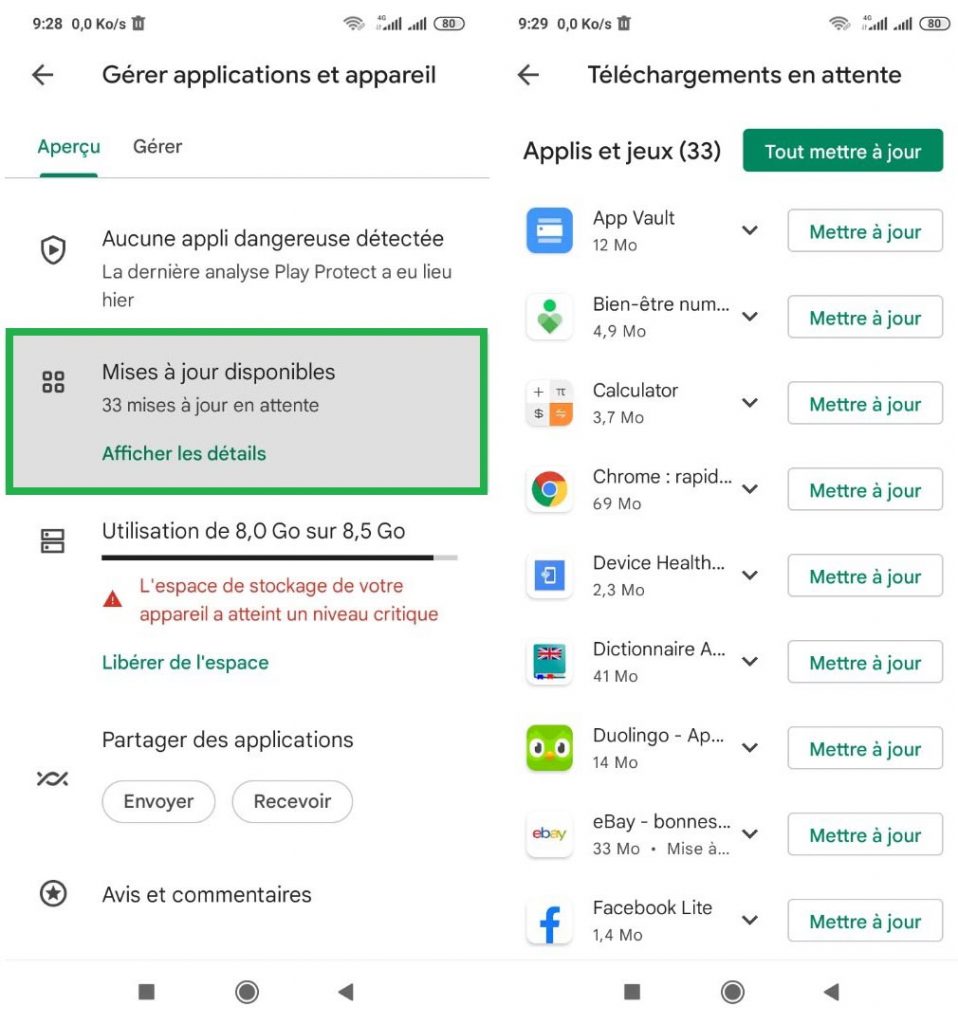 Any application can also be updated manually through its APK package. However - by doing so - you risk installing, not only a dangerous application (in terms of virus), but the version which is little or not at all compatible with your device.
Apps from sources other than the Google Play Store may contain viruses, malware, or other items that can damage your phone and / or compromise your privacy.