This is another piece of news that should appeal to some video-on-demand lovers. Last September, the television channel TV5 Monde launched TV5MondePlus, its free streaming platform.
Before discovering how to enjoy free streaming with TV5MondePlus, there are some things to understand about this platform. Accessible online and through its mobile applications on Android and iOS, TV5MondePlus is primarily a French-speaking platform. It is therefore not an alternative to Netflix, Amazon Prime or any of those streaming giants, but a plus.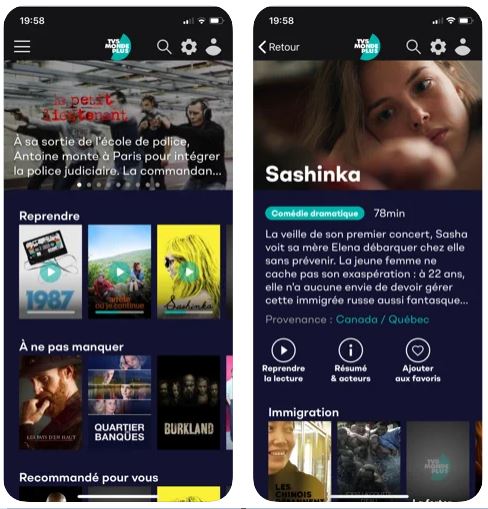 TV5MondePlus allows you to watch many programs in French for free. Films, series, documentaries, shows, podcasts, magazines, animated films, etc. are directly accessible there. The platform's programs offer subtitling in English, Arabic, Spanish and German.
Currently not available in China, the Netherlands and the USA, TV5MondePlus is already available in several countries. But it should be remembered that the primary objective of TV5MondePlus remains the expansion of the French-speaking world.
Read also: The best streaming platforms to choose from.
Download TV5MondePlus for Android and iOS, TV5MondePlus APK
The TV5MondePlus mobile application can be downloaded from Play Store for Android smartphones and in App Store for those with the apple mark. Download the application, Google Play will perform the automatic installation, and enjoy the content of TV5MondePlus.

According to those responsible for the platform, TV5MondePlus could soon be integrated into certain devices such as Apple TV. Users will be able to access the platform and follow TV5MondePlus programs from their Apple televisions.

Read also: How to install Disney + on PS4 and on Apple TV easily?
How to stream for free with TV5MondePlus?
To enjoy free streaming with TV5MondePlus, you don't necessarily need to install the mobile application. On smartphone or computer, simply access the page of TV5MondePlus. In the home page, you will have a whole range of programs, but you can sort it out.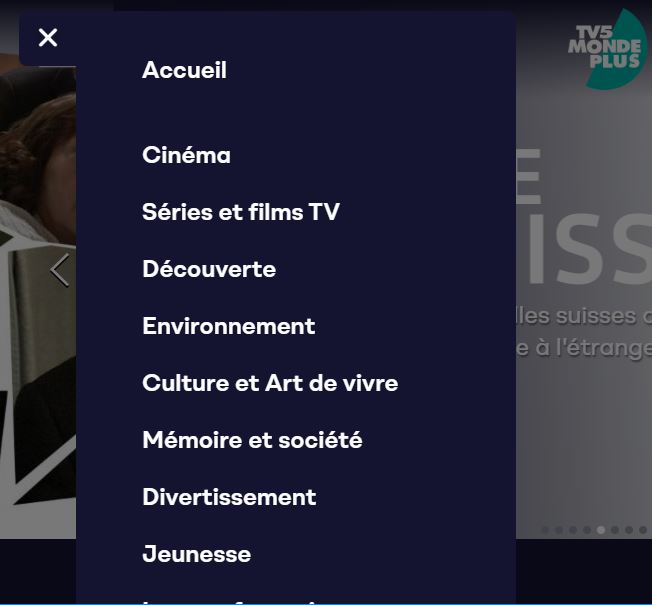 By expanding the menu on the left of your screen, select the type of content you want to view. The platform also offers the possibility to search for the content of your choice, to choose a language of your choice or to connect to your TV5MondePlus account.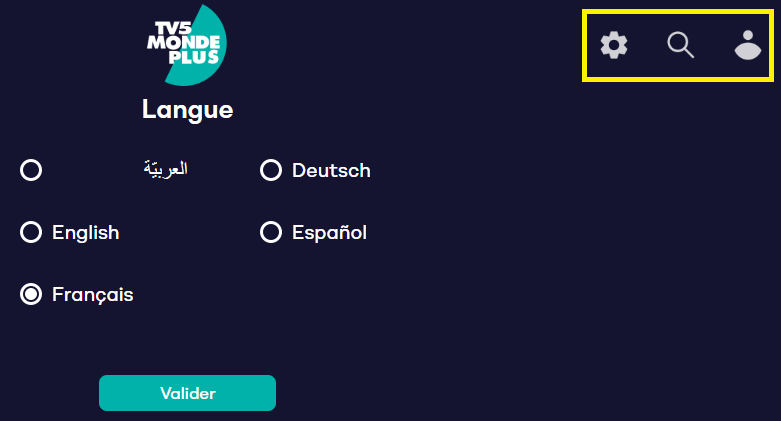 Access to the content of TV5MondePlus is not conditioned by the connection or the creation of an account. However, the possession of an account is necessary to access certain functionalities of the platform. To be able to resume an abandoned reading, for example.
TV5MondePlus will not replace your Disney +, Amazon Prime or Netflix subscription. But if you are looking for a way to stream for free then you might be able to take a tour every now and then and see what the platform has to offer.