Reproduction and female health are now prime targets for various technological fields. There are now apps to track your period, your menstrual cycle, and help you feel better about yourself during this time.
They allow you to be informed about the date of the start of her next menstruation and the date of her ovulation. Available in official Android and iOS stores, some play more than just a menstrual calendar. There are some who offer advice on how to behave to lessen the effects of rules on quality of life.
Some of these apps focus on general sexual and reproductive health, and sometimes include men. Thus, for women wanting to conceive, they provide advice related to getting pregnant. Others of these applications go further, and present themselves as intimate notepads, allowing women to write down their desires, their desires or their moods.
Apps to keep track of your period
There's a whole list of them, but here are the best apps to track your period, as well as your progress in reproductive health..
CLUE: The application par excellence to follow your menstrual cycle
Used by some women since 2013, Clue is probably the best app to keep track of your period. It allows you to better understand the functioning of your menstrual cycle, helping to calculate it. With this application, a woman can know well in which period of her cycle she is more likely to conceive, more fertile.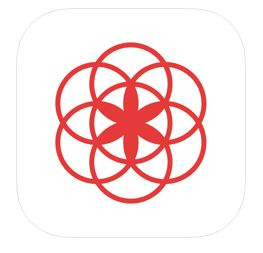 Not only does Clue keep track of her cycle by predicting the onset of menstruation, but also serves as a diary. During menstruation, it allows you to note details relating to the pain felt, emotions, bleeding, quality of sleep, etc.
Read also: Your best free makeup apps on your smartphone.
Available on Android and iOS, Clue is easy to use. Above all, the app takes into account the fact that every woman's body is unique and works in its own way. So, to start using it, she asks to answer a few questions to find out about the user.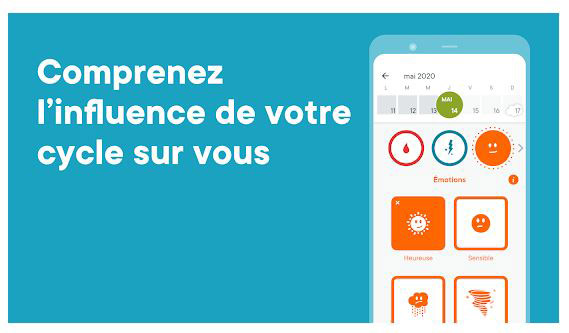 Among these questions, there are those relating to his age, height, weight, and his period in general, such as duration, start date and end date, etc.). Clue also asks the user about her method of contraception and the manifestations of syndromes preceding menstruation.
At the end, the application generates a diagram showing the period of the cycle the woman is in, as well as the details associated with it, such as the syndrome the start of the next period, etc.
Download CLUE for Android | iPhone or iPad.
MENSTRUAL PERIOD TRACKER and FLO PERIOD TRACKER
Among the applications to know and follow your rules, Menstrual Period Tracker et Flo Period Tracker. These are two twin applications used by many women today. Both place particular emphasis on the menstrual cycle, reproductive health and fertilization.
In operation these two applications have a lot in common, but each has something that makes it unique.
Menstrual Period Tracker
Like Clue, Menstrual Period Traker collects certain information about a user's menstrual cycle. She then presents a calendar allowing her to follow her cycle and fertility throughout the period. Subsequently, the application provides all the information relating to the menstrual cycle such as its duration, etc.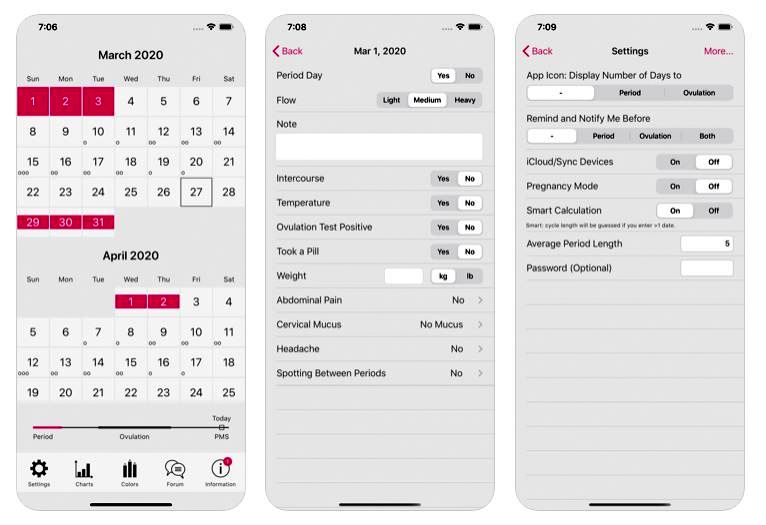 It therefore works like a calendar with the menstruation days well marked. A few days before the appearance of new rules, the application warns the user by notifying her. Menstrual Period Traker also offers the possibility of indicating physiological changes such as weight gain, but also moods. In addition to this, the application allows to report on the calendar, the days of his last sexual intercourse.
Download MENSTRUAL PERIOD TRAKER for iPhone or iPad.
Read also: The best apps to learn a language quickly.
Flo Period Tracker
It has most of the features already available on Menstrual Period Traker. However, Flo Period Traker offers features unique to it. Beyond the menstrual cycle, it also helps to follow a pregnancy. Before starting its use, certain information is filled in, to follow the rules very appropriately.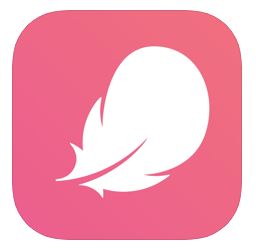 Flo Period Traker is more customizable than its twin, with colors to suit the user's tastes. After entering the rule information, the application generates graphs for cycle tracking, instead of a simple calendar. Several elements are analyzed such as cycle length, premenstrual syndromes, quality of sleep, etc.
Flo Period Traker also allows you to indicate data relating to your moods, injuries and illnesses. The application offers reminder functions to warn and keep its user informed. It is therefore one of the best options among the applications to track your period.
Download FLO PERIOD TRAKER for Android | iPhone or iPad.
GLOW
Glow offers multiple features already available from its competitors. It is presented as an agenda, a calendar for monitoring the menstrual cycle. However, despite all the existing similarities, Glow remains unique. First by the possibility it offers, of determining whether one wishes to conceive or not, then by messages of comfort that it sends to the woman in period.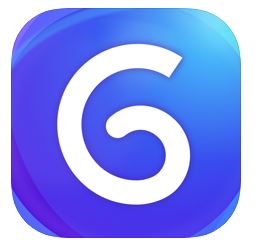 While some cannot resist the stress, the abandonment of oneself during the period, Glow thinks of them. In fact, the app sends little messages to comfort users and call them to continue taking care of themselves.
Read also: The best free video chat apps.
Glow also has a community dedicated to women's health, on which Internet users can converse, exchange advice and experiences on the menstrual cycle and fertility in general. Only one fault, you will have to speak English to be able to use it and, unfortunately, it is not the only one. Despite this, Glow remains one of the best apps to know and follow your period..
Download GLOW for Android | iPhone or iPad.
NEXT DAY
Simple and easy to use, Next day is another alternative if you are looking for an app to track your period, to track your menstrual cycle.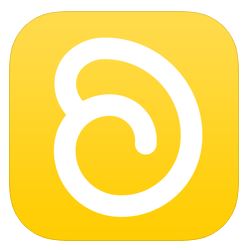 The application allows, like others, to establish a cycle monitoring schedule, but offers more in terms of functionality. Day After lets you set up reminders to let you know when your next period is approaching or another important time in your cycle.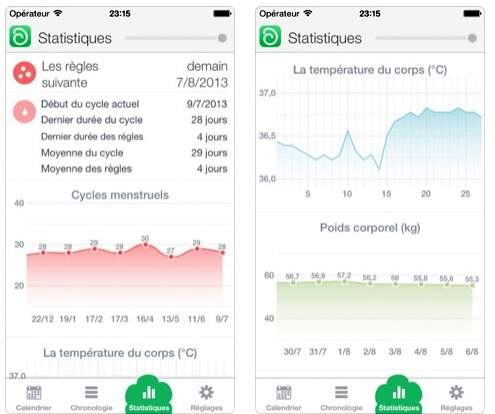 The application generates graphs (on the basis of information provided to it) to facilitate monitoring, and keeps its information confidential. You can thus configure a mot de passe to lock access to make your life even more intimate.
Download DAY AFTER for iPhone or iPad.
Besides these, there are other apps to keep track of your period, but as you already know, they are all apps. Which means that while they make your life easier, they may not provide 100% reliable results. Being the fruit of technology, they are the work of humans, and therefore likely to have flaws.
Use them to track your menstrual cycle, your period to be informed, but with a little sparing. They do not replace a visit to a doctor in the event of a complication, or effective contraception.