Do you want to learn to speak quickly one or more of your favorite languages? Whether it is English, Mandarin, French or another language, through this article you will discover the selection of the best applications for learning a language quickly. They can be used on Android, iPhone and iPad, some free, others paid.
Learning a new language is a rewarding exercise and that whatever the reason which pushes you there. Speaking a new language allows you to flourish and broaden your horizons in the world. Can't wait to get started? You are right. Here are the applications to learn a language quickly.
Dualingo
Unavoidable, Dualingo and one of the best apps for learning a language fast. Free, it allows you to learn English, Spanish, Italian, German or Portuguese.
If you already have some knowledge of the language you choose to learn, the app assesses your level by taking a test lasting a few minutes. Otherwise it asks you to start learning immediately.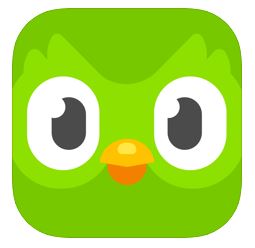 With Dualingo, learning is progressive and advances level after level. With its gamification, learning is transformed into a fun session. You will be assigned missions to complete and as you progress in learning you will unlock new levels and earn rewards.
The application can be used offline (without internet connection). Among the exercises you will be subjected to, there is the translation of a text from one language to another, pronunciation, etc. There is also the site for language learning without an app.
Download Dualingo for Android | IPhone and iPad.
Babbel
Babbel offers learning of several languages ​​including French and English. It is an application that emphasizes oral expression, but also listening, grammar, vocabulary. It offers basic learning for people with a very low level of the chosen language.
With lessons of around 15 minutes / day and an intuitive interface, Babbel makes it easy to learn a language of your choice. Even at the frequency of only one lesson per day, it allows rapid learning.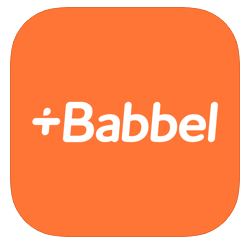 Babbel remains one of the references for learning a new language quickly. Paid, for around 17 Euros per month, the application is really complete with interactive courses divided into several levels and composed of several lessons.
It has a mode for offline use, a pronunciation checker and also offers the possibility of downloading lessons.
Download Babbel for Android | iPhone and iPad.
Read also: The best makeup apps for Android, iPhone and iPad.
MosaLingua
MosaLingua allows the learning of several languages. Contrary to what you are tempted to believe, this is not just one application, but several. They are all dedicated to language learning but are grouped by language (s).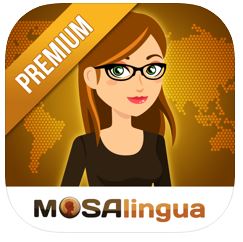 MosaLingua also offers to take a language proficiency test before starting, and adapts to the learner's learning speed.
Compared to its predecessors on the list, it is a bit more complex to use. MosaLingua allows you to quickly master a language by offering vocabularies adapted to the learner.
Download Mosalingua for Android | iPhone and iPad.
Memrise
More based on courses created by the user community, Memrise allows you to learn a variety of languages ​​(Mandarin, Spanish, English or Italian), spending only a few minutes per day.
The application allows rapid progress through the use of vocabulary cards supplied by the Internet community. It is free but offers the possibility of making a premium subscription.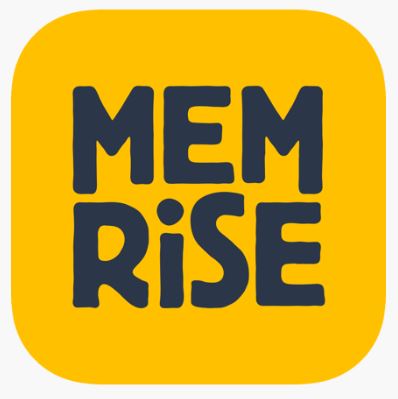 With a website and its applications, Memrise is one of those essential applications for learning a language quickly. It helps to expand your lexical knowledge through memorization and repetition.
With Memrise, you can create your own lessons and continue to work on your listening and spelling. It also offers rewards during learning to help progress quickly.
Download Memrise for Android | iPhone and iPad.
Tandem
Tandem allows language learning based on the exchanges of learners. The principle is to connect them with native speakers, who speak the language in question since their birth.
It is therefore a question of putting the learner in a real conversation to make him progress linguistically. This is one of the strengths that makes it one of the best apps for learning a language quickly.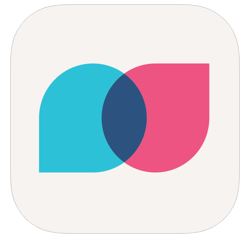 Tandem allows you to learn by having real conversations with other users. It is about looking for a user (linguistic partner) with the same interests as oneself by defining the interests in question.
Read also: The best apps to track your menstrual cycle and period.
The app then suggests a number of matching people from which you can choose. From that moment you can start conversing with them, always with the aim of improving your language skills.
Download Tandem for Andoid | iPhone and iPad.
Busuu
With Busuu it is possible to learn reading, writing and improve one's listening skills of a language. The application allows the learning of more than ten languages ​​through grammar and vocabulary lessons, interactive tests and dialogues.
Busuu emphasizes helping users improve their language skills through community learning. It thus has several million users who speak several languages ​​fluently.
The application also integrates a correction system for instant corrections on written and oral exercises.
Download Busuu for Android | iPhone and iPad.
Beelinguapp
Beelinguapp is an application that offers learning of several languages ​​through audio books. It works by submitting text in two languages ​​to the user simultaneously.
That is to say by making him listen to the texts read in one language, and by presenting the translation in another before his eyes. You can therefore listen to the content in French, and at the same time read the corresponding text in French and Spanish.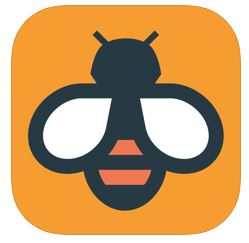 With Beelinguapp, you can choose a book or a story to read. After reading, the app saves the progress and notifies you of the number of stories or books you have viewed.
The app is completely free, or almost free, since it may require a subscription to access new content such as books or stories. But also to access news or to obtain certain new features.
Download Beelinguapp for Android | iPhone and iPad.
Read also: The best free video chat apps.
Other apps to learn a language quickly
You can also try:
Frantastic : the application offers French lessons in other languages. The lessons are adapted to the level of the learner, who can also make revisions to progress more quickly. The app offers audio, video and text content. Download for Android | iOS.
Gymglish : the application offers 10 minutes per day of learning English through questions and lessons in audio and text formats. Accessible in basic and premium versions, Gymglish offers a test at the start and also offers explanations and vocabulary. Download for Android | iOS.
Bravolol : this is an application for learning French, more suitable for new learners with several expressions. It is accessible without an internet connection and allows a very good learning of French. Download for Android.
Download one or more applications to quickly learn a language, the one of your choice, and start your class sessions.