Telegram is an encrypted messaging application, which owes its popularity to its high level of security. In addition to security, it offers many features present in some of the famous messaging applications, including WhatsApp.
The application can be used and synchronized on multiple platforms. You can download Telegram on your smartphone (Android or iOS) and also install it on your computer (Windows, macOS or Linux) to synchronize your conversations.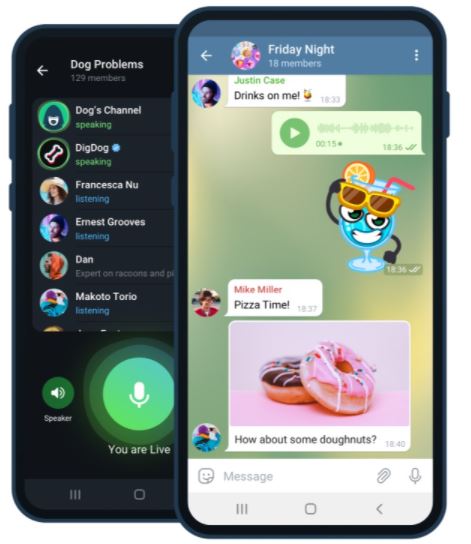 Connection is possible simultaneously on several devices, just using your phone number.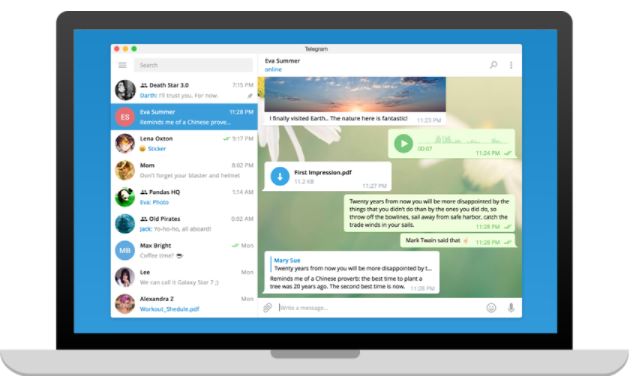 Since Telegram is hosted in the Cloud, by connecting to multiple devices your exchanges will be synchronized instantly. This allows and facilitates permanent synchronization, regardless of the type of device used (smartphone, tablet or computer).
Read also: Download Signal Messenger for Android and iOS.
Download Free Telegram for Android (+ APK), iPhone or iPad
You can share an unlimited number of photos, videos and files (doc, zip, mp3, etc.) up to 2 GB each. For Android, the application and downloadable through Play Store. Via the button below, go to Play Store to download Telegram.

Installation via the APK package is also possible. Click on this link → download Telegram APK to get it from its official website. For iOS users (iPhone and iPad), Telegram can be downloaded directly and free of charge from the App Store.

Telegram offers the possibility of creating groups of up to 200 people. You can also make end-to-end encrypted voice and video calls, as well as voice rooms with up to thousands of participants.
However, unlike WhatsApp, Telegram does not (by default) encrypt end-to-end exchanges. The functionality must be activated manually, via the activation of a secret exchange. End-to-end encryption is very important when it comes to privacy.
Download Telegram for Windows PC, macOS and Linux
In addition to the versions for smartphones and tablets, Telegram can also be used on a computer. It has a desktop application for Windows (32 and 64 Bits), a macOS and Linux application. Use Button Below To Download Free Telegram For Desktop.

If the version of your operating system is not available, click on " Show all platforms ». You will then be able to choose and download the Desktop application of your choice. Telegram also has a web version accessible via this link → Telegram Web, usable by scanning the QR Code.