Snaptube is another app, like VidMate, allowing the downloading of video and audio content online. With, it is possible to download videos with a chosen resolution and that from platforms such as YouTube, Facebook, Instagram, DailyMotion, Twitter, etc.
Snaptube makes it easy to download content from multiple platforms in very high resolution audio or video format. Available for Android, the application is free, simple and fast. You can therefore directly download Snaptube 2022 APK for Android and install it on your Smartphone.
Being more than just a downloading tool, Snaptube makes it possible to search for favorite video content. It has a search bar through which it is possible to enter the name or the URL of a content in order to search for it.
Read also: Download YouTube Videos with VidMate for Android.
The application also automatically converts a chosen file to MP3 format and includes a multimedia player. You can therefore listen to your music or follow your downloaded videos directly from Snaptube, or by using another application of your choice.
Snaptube 2022 APK free download for Android
Usually, Android system users resort to Play Store to directly install their favorite apps. But, like some other apps for downloading videos, Snaptube is not available on Play Store.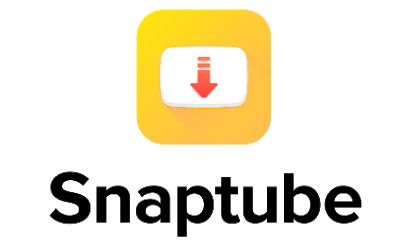 This is due to Google policy. The company - Google - refrains from promoting applications allowing the downloading of content from its YouTube platform. And Snaptube is one of those apps. Therefore, you will not be able to download Snaptube from Play Store.
Android users are, once again, expected to manage to have Snaptube on their devices. Fortunately, the application can be found in almost every corner of the web. You can download Snaptube 2022 APK from its official website, or from the link provided above.
Read also: Download videos from YouTube without an app.
Snaptube APK for Android: Install Snaptube Downloader & Converter
You have surely already installed an application on Android, from the APK package! Do the same for Snaptube. Just download Snaptube 2022 APK and run the installer package. Finally, start using Snaptube.
If you are unable to install it, check if your device allows installation of applications from APK files. To be sure, go to the Device settings → Security → Unknown sources → Allow. Then install Snaptube. Then read how to use Snaptube.