A few months ago, Apple had just released 16e major version of its computer operating system, called macos catalina. Should I migrate to macOS Catalina? Yes of course. As a new version, it surely brings some major changes compared to its predecessor (macOS Mojave), although before you consider making the transition, there are a few questions you should ask yourself.
Before be able to download and install macOS Catalina, ask yourself whether:
Migrate to MacOS Catalina: Is your Mac compatible?
Like any form of update, device compatibility remains the big question. Apple recently released additional 10.15.4 updates but, before migrating to MacOS Catalina, here is the list of devices that are compatible with this new version of Mac:
MacBook : models from 2015 or newer.
MacBook Air et MacBook Pro : models from 2012 or newer.
Mac Mini et iMac : models from 2012 or newer.
iMac Pro : models from 2017 or newer.
Mac Pro : models from 2013 or newer.
What major new features does macOS Catalina bring?
Compared to macOS Mojave, Catalina brings several major new features that relate to the operating system itself. But also concerning new applications, with new interfaces in several of them.
32 to 64 bits
If you want to migrate to macOS Catalina, you should know that your new system will only support software designed on the 64-bit architecture. This means that your old software (32 bits) will no longer be usable. The solution will then be to go to their publishers to update them or obtain the appropriate versions.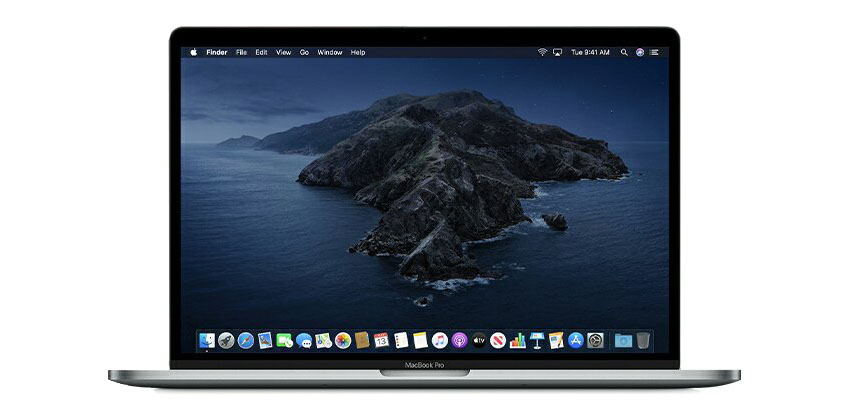 The problem is that some software does not have a 64-bit version available so far. Which, if you transition to Catalina, could block your tasks depending on the 32-bit software you are using. Uh yes, an update is not that happy anyway.
Read also: Fix a MacBook that won't turn on. | Fix a PC that won't turn on.
iTunes that leaves its place
After several years of noble service, iTunes is packing up. The multimedia application available on older versions of macOS, disappears on macOS Catalina. It gives way to three distinct multimedia applications including Music, Podcasts and TV.
For some people accustomed to using iTunes to create multimedia libraries, DJs for example, leaving iTunes could be very disruptive. In fact, the software goes with all the configurations already done before.
Catalyst Project
Thanks to the Catalyst project, iPad applications can now be used on Mac. This lightens the burden on developers by eliminating the need to design one app for iPad and another for Mac. However, all is not well with Catalyst. Some developers have been able to report malfunctions such as the one related to the inability to import certain libraries.
Other than that, there would be a number of applications that would not be exported to Macs, due to the nature of their design.
Gatekeeper
With Gatekeeper (in French, gatekeeper), Apple will now be able to review each new application and installation package or plugin, before they are validated so that they can run on macOS Catalina. The goal is to strengthen the security of its devices and at the same time reassure users who will be able to use its new operating system.
Suspicious software can thus be removed from the store by Apple as quickly as possible.
Read also: My iPhone no longer turns on: black screen. What to do ? | What components to choose a good computer?
Other new features from Catalina
macOS Catalina presents a multitude of new features, which we cannot all mention here, but among them:
The ability for users to use their iPads as remote (wireless) external displays, thanks to the Sidecar.
A new voice control feature whereby users can now control their devices.
macOS Catalina offers new functionalities in the management of mails and merges " Find My Phone" and " Find My Friends "In a single application" Find My ».
There are many features that might be of interest to users who want to migrate to macOS Catalina.
What weaknesses for this new version of Mac?
Apart from rejecting all software designed on 32 bits, which could exclude a good number of software (old versions of Microsoft Office for example), the observation is that some software running on Catalina displays some relatively minor malfunctions. Fortunately, Apple will not be long in making corrections.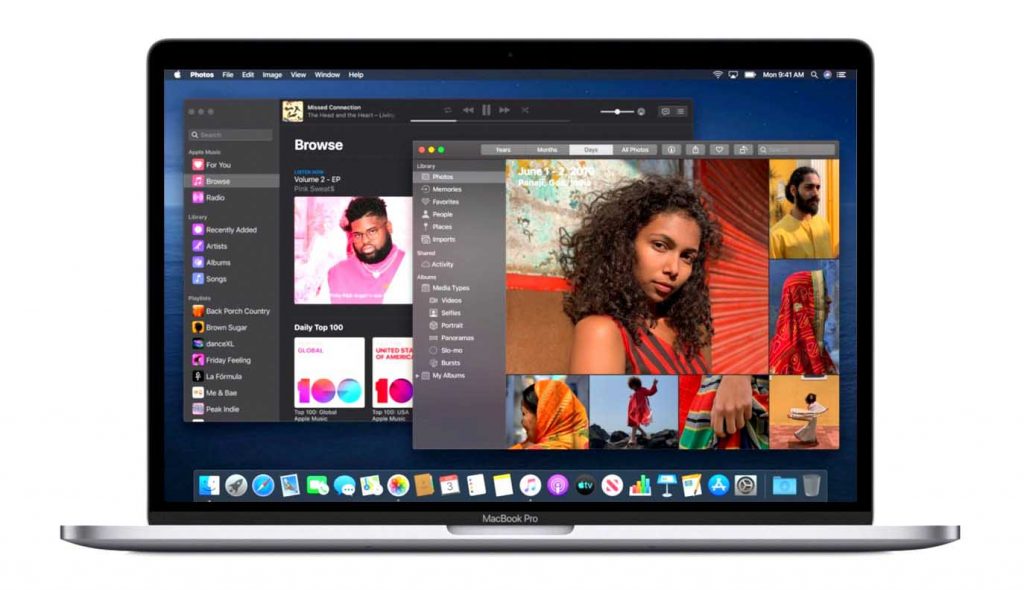 So, what advice, for those wanting to migrate to macOS Catalina?
The updates fix some flaws, so they are very useful for the security and the proper functioning of the devices. Which leads me to say that, personally and knowing the importance of an update, I cannot ask you not to migrate to macOS Catalina. What I recommend to you, however, is caution and patience.
Read also: Which streaming platform to choose?
If you want to do it right away, at least you know what kinds of possible challenges you are going to face.
If you want to wait a little longer, it might be a wise decision as well, while the developers at Apple make further corrections. However, one thing is certain, sooner or later you will have to make this update to take full advantage of the functionality of your device.
What findings did you make after migrating to macOS Catalina? Leave a follow in comment and / or share this article with other people.