Do you want to send ephemeral messages on Signal? These are configured messages with a certain lifespan after which they self-destruct. Users can send temporary messages, called " Ephemeral messages » in just a few steps. WhatsApp has also already integrated a similar functionality.
How do I send ephemeral messages on Signal?
Start by download and install Signal Private Messenger on your Android or iOS smartphone. To send ephemeral messages on Signal, open the conversation and click the menu to the right (the three dots icon). Then press " Ephemeral messages And select the duration.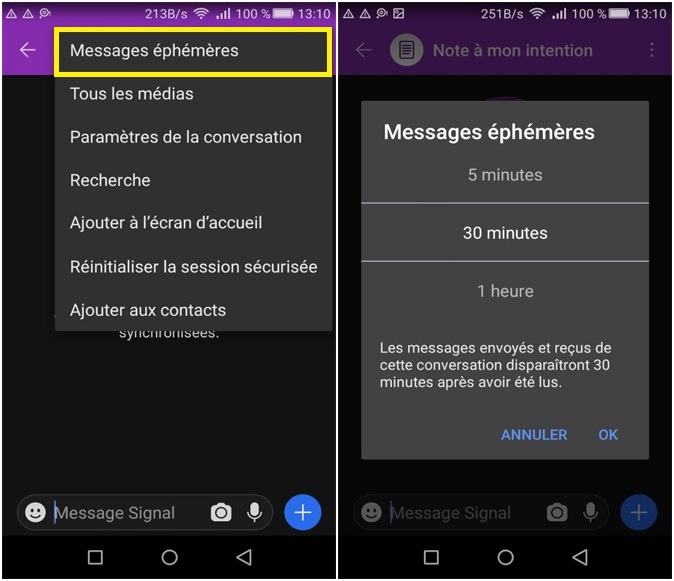 This is the time after which all sent and received messages will disappear. Messages sent before the feature was activated will not be affected. You can turn off this feature at any time.
Follow these steps to send temporary messages with Signal Messenger on iPhone:
Open the conversation and tap the contact's name at the top of the screen to view details. Scroll down slightly to activate the " Ephemeral messages ". After activating the option, select a duration during which the messages will be visible.
Note however that, for better confidentiality, the use of Signal should be accompanied by certain other habits. It's not enough to just download Signal Messenger and configure it to pretend to keep your conversations private.
Always remember to lock your phone, for example. Unlocked, it could fall into the hands of someone who could view everything in Signal Messenger. This is just one example. Corn if you never lock your device, change, quit this habit now.