Have you ever wondered what would happen if by chance another person tried to use your phone number on WhatsApp? This is very unlikely but is still possible.
This problem could arise in case you lose your phone for example, luckily it is now possible to secure a WhatsApp account with PIN code. This allows you to associate a password with your phone number.
Read also: Lock WhatsApp with fingerprint.
Each time you change your phone, the verification will be done in two stages: the usual verification of the operational number, and verification by PIN code. In the event of a PIN code error, no access to the account. If you forget it, you can request a reset of the code via the email address that you have configured in advance.
Apart from changing the phone, WhatsApp will ask for the same PIN from time to time on the same phone. Sometimes after switching on, restarting the device, or when the application deems this verification necessary to your security and that of your data.
Secure a WhatsApp account with PIN code
Here's how to put a PIN code on your WhatsApp account:
Open WhatsApp on your device, whatever it is.
Go to Parameters, Then accounts in Two-step verification, Enable.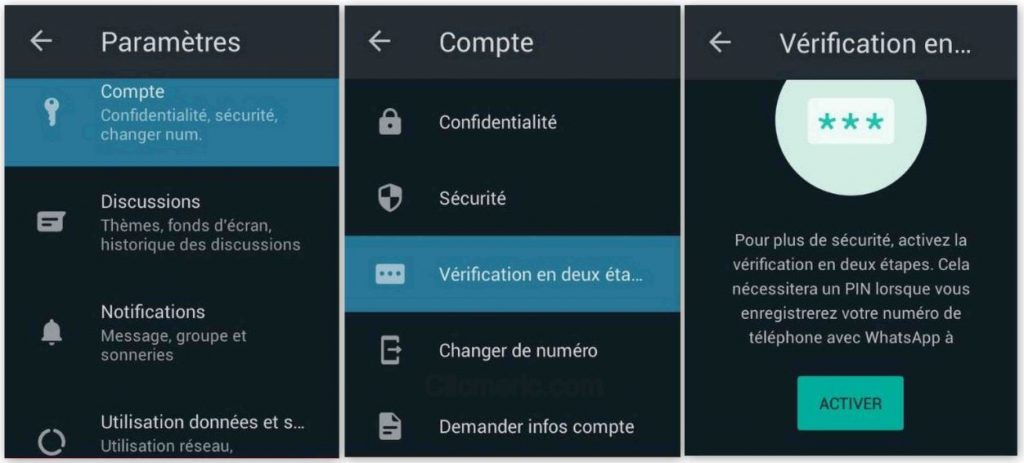 Enter the 6-digit PIN code and confirm it again.
Enter an email address and confirm it then Save. This address will protect your PIN code if you forget it and can be used for resetting. Knowing the importance of a backup, I suggest you don't skip this step.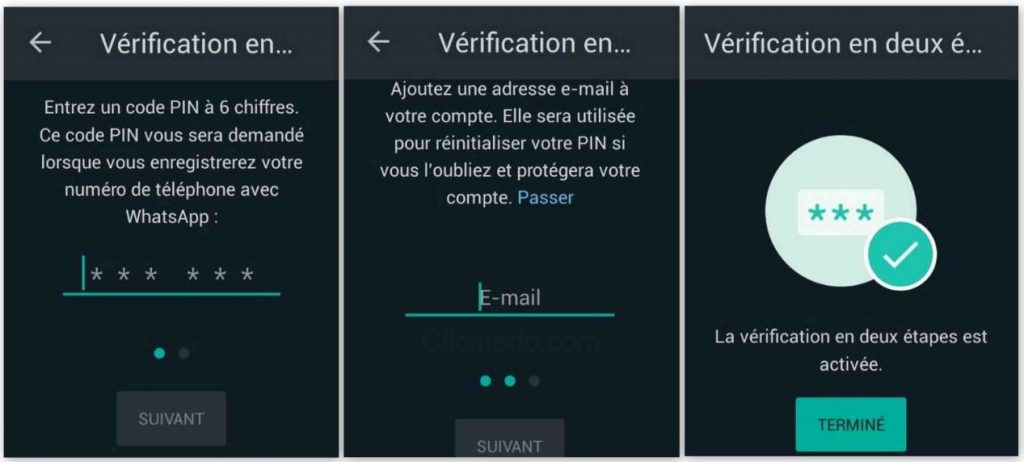 Everything has been done to secure a WhatsApp account with PIN code. After configuration, you can either deactivate the security option, Edit the PIN code or the email address linked to your telephone number.
This option is very important, especially with the growing number of bad guys, you never know. Securing the number by PIN code allows you to be the only person to use a phone number on WhatsApp.
Read also: How to share your location with WhatsApp?
You have probably noticed that my application is in dark mode, you can also activate it in Parameters, Discussions, Topics: . Don't forget to share the article with others.