Scheduling of sending messages is now possible on WhatsApp. There are apps that make this easier, like whatsapp scheduler ou SKEDit Scheduling App. We are going to show you how to schedule an automatic WhatsApp message with these two apps.
You will be able to write messages and configure the time at which they will be sent to their recipients. Among these two applications whose use you are going to discover, the first stops at scheduling messages with WhatsApp. This is WhatsApp Scheduler.
The second, SKEDit Scheduling App, goes beyond simply scheduling an automatic WhatsApp message. It also allows programming of emails, SMS, and even calls, very simply on top of that.
If your account WhatsApp uses two-step verification (with PIN code), you may be asked to deactivate it. This feature of WhatsApp would block access to some third-party apps and prevent them from accessing your account data.
whatsapp scheduler
To program an automatic WhatsApp message, the first application you will be able to use is whatsapp scheduler. This is an easy-to-use application, allowing you to schedule the sending of your messages.
Download and Install the WhatsApp Scheduer Apk Package | Direct download here.
Here's how to use it:
Step 1 : Install and open the app. When opening, it will ask you to grant it permission to access certain features of your smartphone.
Step 2 : Go to settings to assign accessibility permissions to the app. There you will see WhatsApp Scheduler, click on it to assign permissions to it.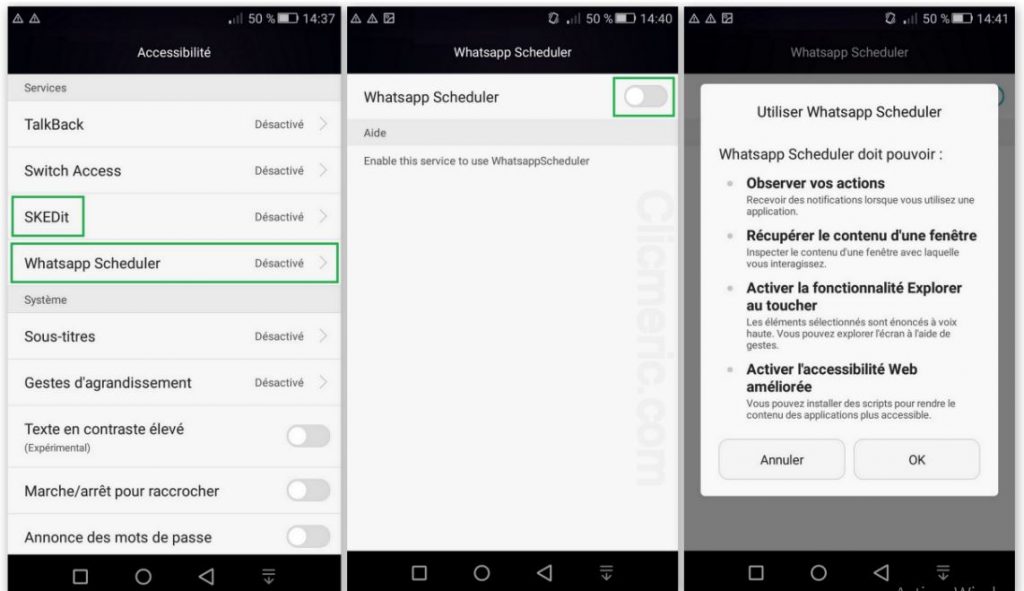 On the first capture of the image, you will notice the existence of SKED, the second application that you will learn to use. It is present there since it is already installed on my device. It is done ? If so, go back to your app to schedule an automatic WhatsApp message.
Read also: Update WhatsApp | Share your location with WhatsApp
As you can see in the image below, you won't have a lot of configuration to do.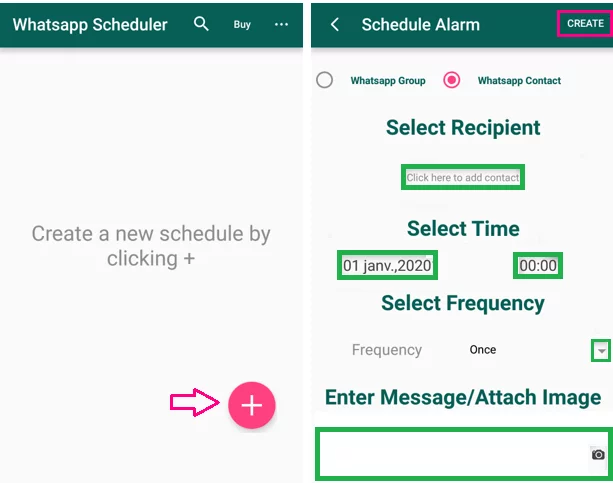 Above, choose between WhatsApp Group ou Whatsapp Contact to send the message either in a group or to a specific contact. Then configure the date, the time of sending and the frequency (small arrow pointing downwards).
Regarding the frequency of sending the message, you will have several choices. You will be able to configure the message so that it can be sent only once, every day at the same time, every week, etc. If you are planning to do marketing through WhatsApp, this option would be of great benefit to you.
After all the settings, click on " CREATE »At the top right of the screen to program an automatic WhatsApp message. You will then have a list of all your scheduled messages, with the possibility of canceling, deleting certain schedules.
Read also: How to control a computer with your smartphone?
SKEDit Scheduling App: Schedule your WhatsApp messages, emails, SMS and calls
If you want to schedule an automatic WhatsApp message, here is another application that will interest you. SKED, as said at the very beginning, is not just limited to sending WhatsApp messages. The application also manages automatic SMS, emails, WhatsApp Business messages and more, calls.
Download SKEDit Scheduling App on Play Store | Download Apk Package
Use SKEDit to schedule an automatic WhatsApp message
Step 1 : Install and open the app. Upon opening, SKEDit will ask you to connect. You can do it either with your account Facebook, or with your SKEDit account, if you already have one. Otherwise, you can create one just by following these instructions: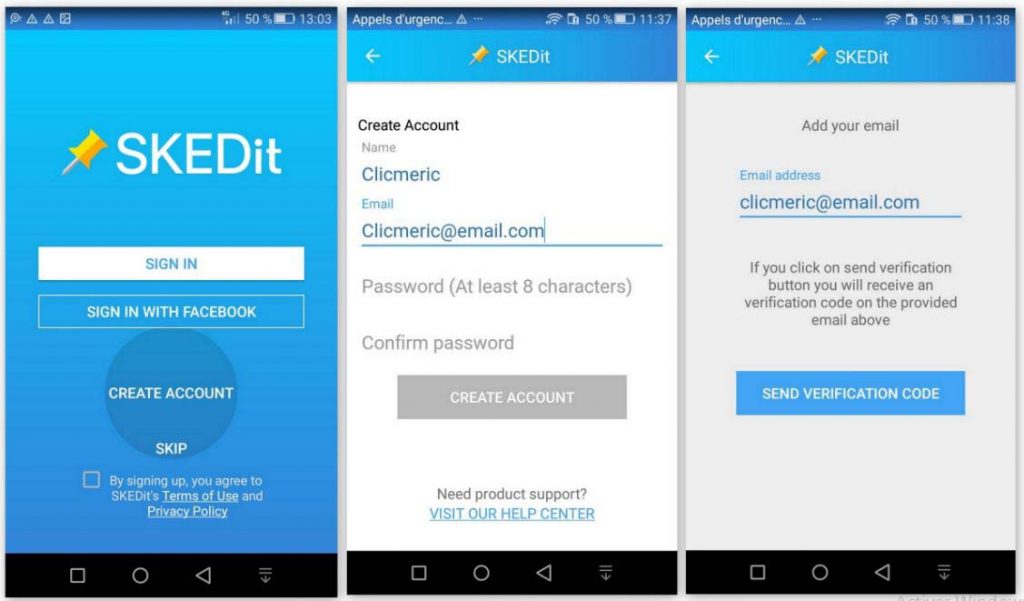 Click on " CREATE ACCOUNT ". Define a name, enter your E-mail adress, enter a mot de passe, confirm it and create. Do not forget to check the box for accepting the conditions of use of SKEDit at the bottom of the screen.
You will then go to the step of verifying your address, click on " SEND VERIFICATION CODE ". Go to your email box to retrieve your verification code.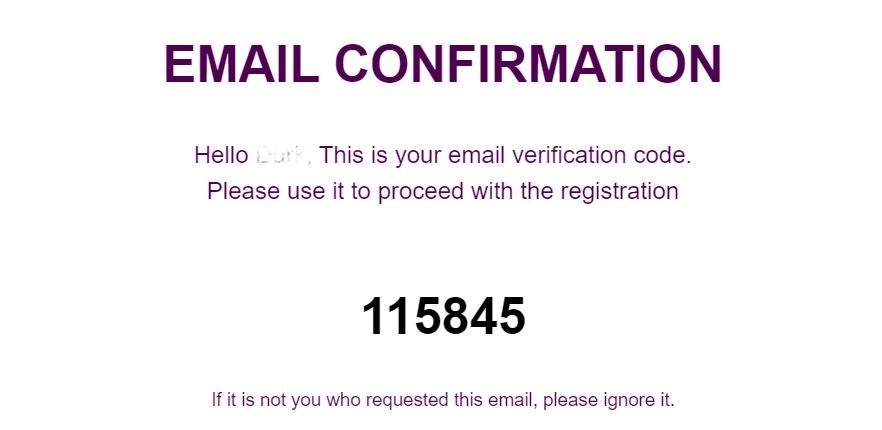 Step 2 : Go back to SKEDit, enter your code received by email and click on " VERIFY EMAIL ". Right after, the application will open with all of its features at your fingertips. Previously it was possible to schedule Facebook messages as well, but this is no longer feasible. The option Facebook has even been removed from the app.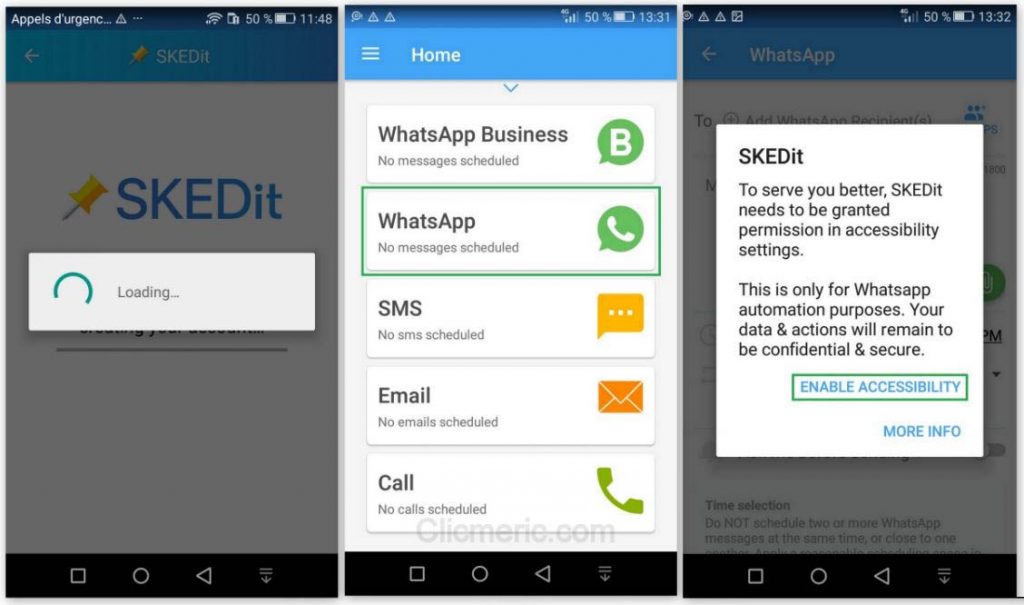 As in the image above, you can notice that there is no message waiting to be sent. To then schedule an automatic WhatsApp message with SKEDit Scheduling App, click on the WhatsApp option.
Right after, the app will ask you to grant it accessibility permission. Accept to go to the accessibility options of your smartphone. To do this, as in the first part of the article, select SKEDit and assign the permissions to it.
Read also: Send temporary messages with WhatsApp.
Schedule automatic WhatsApp message with SKEDit Scheduling App
As soon as this is done, return to your application to configure one or more automatic messages. You will have a list of the configurations to be carried out, as follows:
Step 1 : Add WhatsApp Recipient (s) ou GROUPS : to add one or more contacts or create a sending group. By clicking on Recipient (s), SKEDit will open your WhatsApp contact list, you will then choose an individual or a group.
The GROUPS option allows you to set up a sending group with the contacts that you will have to define. Then enter the message (1800 characters), attach files to it if you want, and go to scheduling.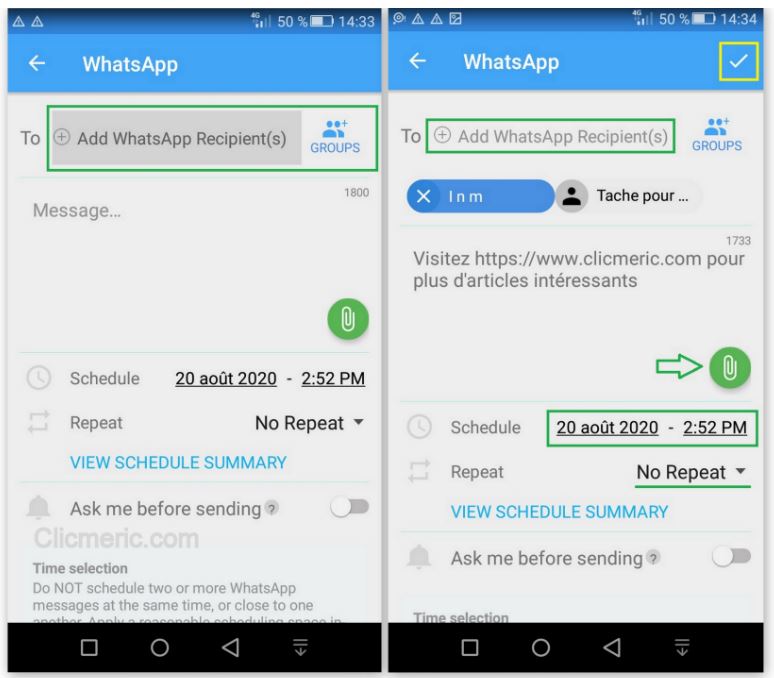 Step 2 : Scheduling, the very essence of the article. At this level, you will define the date as well as the time of the sending of the message. Just below, the option " Repeat »Allows you to define how often your message is sent. If you want to send it multiple times at a certain time interval, this is where you will hit it.
From there you can tell yourself that the necessary is done. To finalize and schedule an automatic WhatsApp message, all you have to do is go to the top right of the screen. Click on the little icon framed in yellow and you're done.
Read also: Chat in videoconference with WhatsApp, Zoom, Skype, etc.
Other necessary configurations to be carried out in SKEDit Scheduling App
The very first time the message is scheduled, you will be prompted to turn off battery optimization for SKEDit. For third-party apps, it's a system feature of your smartphone that might restrict access to device resources.
Then click on " CHANGE BATTERY OPTIMIZATION To go to the settings. Once inside, scroll through the list of apps, find SKEDit, click on it, and turn off optimization. This may not be offered to you, if your device does not have this feature.
Here are other features of SKEDit related to the automatic sending of messages: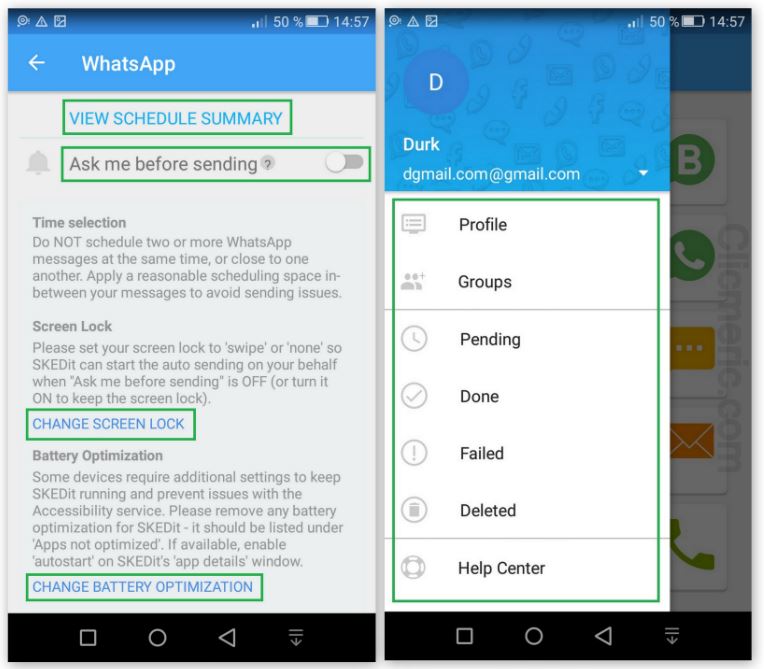 View Schedule Summary : If you have just programmed an automatic WhatsApp message, or any other, this option will show you the list of your scheduled messages. You will be able to delete the schedules of your choice. Also, avoid scheduling two or more messages at the exact same time and minute.
Ask me before sending (ask before sending): I think his name told you everything. By activating it, you will be reminded before each sending. This would allow you to recheck certain messages or recipients before sending.
Change Screen Lock : If it is on standby, the phone must be unlocked for the application to send. Putting the phone on standby, with mot de passe, disables SKEDit. This means that at that time your scheduled messages will not be sent.
In the SKEDit home, you will notice the presence of a small menu button, top left of the screen. As you expand it, you will notice that there are options that allow you to fully track your messages. Messages pending or sent, messages deleted or failed to send, etc.
Read also: Tinder, find out how to meet new people on your smartphone.
Remember all the same that
Although they allow you to program an automatic WhatsApp message easily, these applications should be used with care. The fact that some, like SKEDit, require you to deactivate your password, could be dangerous for your data privacy and expose your device.
Despite the features they offer, using these apps discourages more than one person. Like those paying special attention to their private life and confidentiality of their data.
Was this article helpful to you? Let us know in the comments and share with others.