After'Windows installation, it is sometimes necessary to install certain drivers for a better functioning of the system. Unfortunately it is not impossible, for a given problem, to need to reinstall or restore your computer. Which would lead to the loss ofset of pilots already installed on the computer.
Now you can back up the drivers in Windows and have the option to restore them at any time. For this, we are going to use two free and easy to use software.
It is Glary Utilities et AOMEI Backupper. Each of them allows to backup drivers in Windows with just a few clicks, you can use either one.
To save the drivers under Windows, first acquire the software Glary Utilities.
Download Glary Utilities
Glary Utilities is multifunctional utility software, it is software that I should have suggested to you a long time ago. I'm not going to try to describe all of its features to you, otherwise it might take a whole article. Download Glary Utilities here
Have you downloaded and installed Glary? Ok, let's go on, Open the software: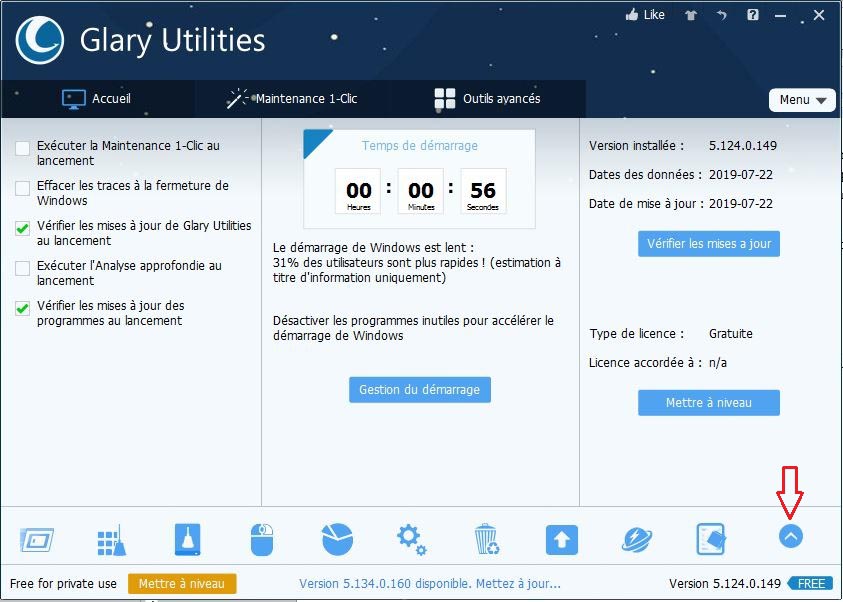 Then click on the icon pointed by the red arrow to expand other options available in Glary.
Read also: Install DriverPack Solution Online and Download DriverPack Offline.
Back up the drivers in Windows 10, 8 and 7 with Glary Utilities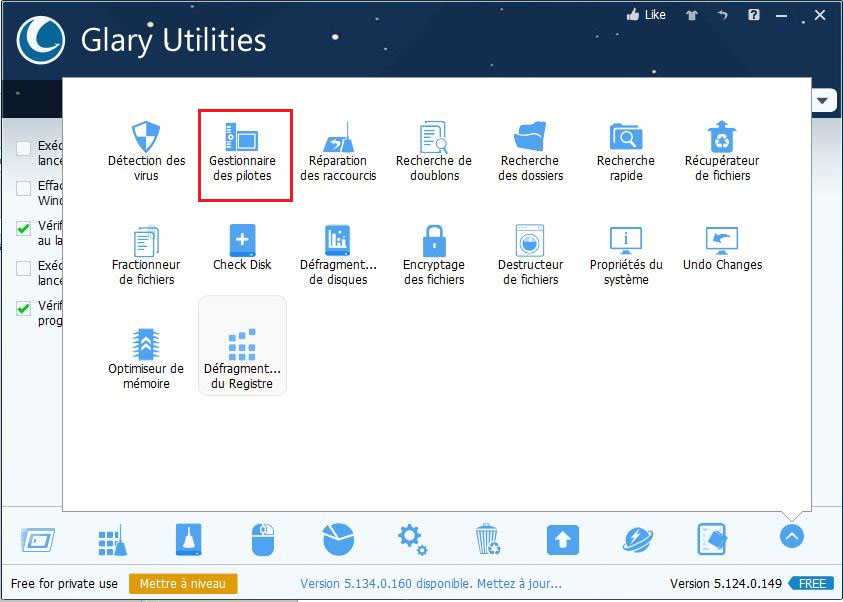 To back up the drivers under Windows, Select the driver manager. You will then have the list of all your pilots: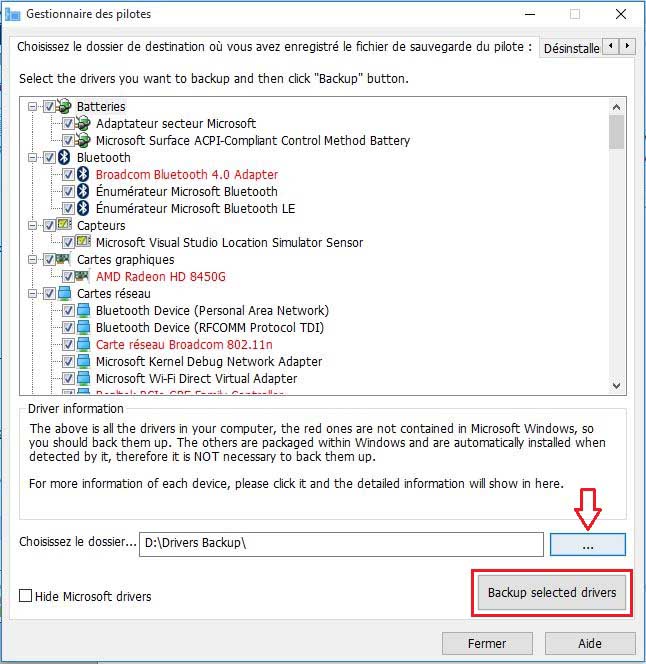 Check the drivers you want to back up for, all your drivers if necessary. Then select the location of the backup by following the red arrow in the image above.
In our case, the backup will be made in the location D: \ Drivers Backup \. You can leave the default location or change it. Finally, launch the backup and wait for the operation to complete.
Please do not lose the folder containing your drivers, for later restoration.
Restore Windows Drivers with Glary Utilities
To restore all your drivers, you must once again resort to Glary Utilities. Whether on your computer or on another, it will allow you to access the folder containing all the drivers and choose which ones you want to restore.
For the restoration, launch Glary Utilities and go to the driver manager: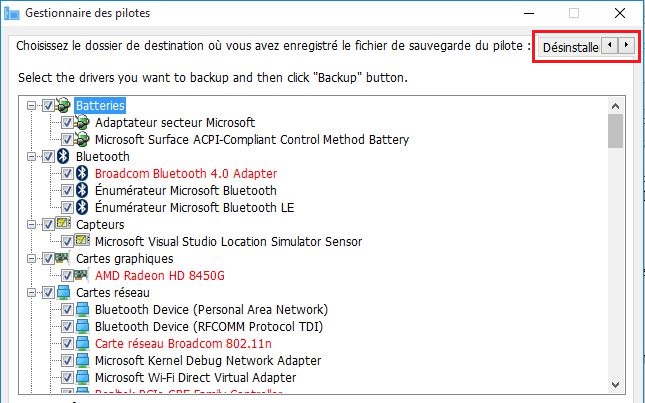 At the top right corner of the window, click the Uninstall button. This will not uninstall your drivers but will give you access to the rest of the menu, then select "Restore".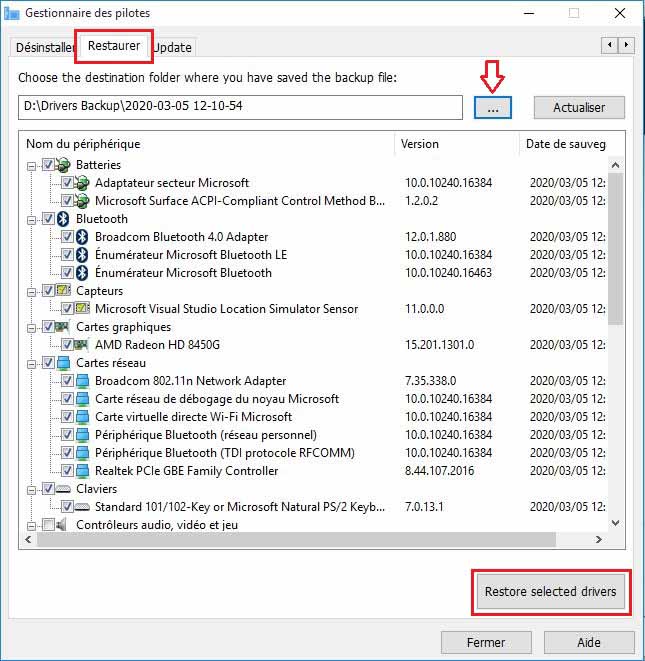 Before starting the restore, please follow the red arrow to go to the location containing your drivers folder. In Drivers Backup, select the backup folder, it is recognizable by its name: the date and time of the backup.
The list of all your drivers will be displayed, then you can check either all the drivers or only a few and start the restore.
Read also: How to secure your personal data in Windows?
Back up drivers in Windows with AOMEI Backupper
If you want to go further in the backup, use AOMEI Backupper. It is a utility dedicated to backup, but goes further than a simple backup of the drivers. Beyond the drivers and system configurations, it allows you to back up and restore folders and files, back up hard drive partitions to an image file, etc.
It also allows you to clone all or partitions of your hard disk, to create a bootable emergency disk. In short, a whole range of backup options at your fingertips.
How to backup drivers with AOMEI Backupper?
The software is easy to use, very simple even. But since you can't use a tool that you don't have yet, the very first step is to download it. In standard version the software is free. The versions Professional, Workstation, Technician Station ou Technician More are they paying
Download AOMEI Backupper Standard here.
After downloading, install and open the software to use it. Upon opening, AOMEI Backupper will directly give you the option to start a new backup.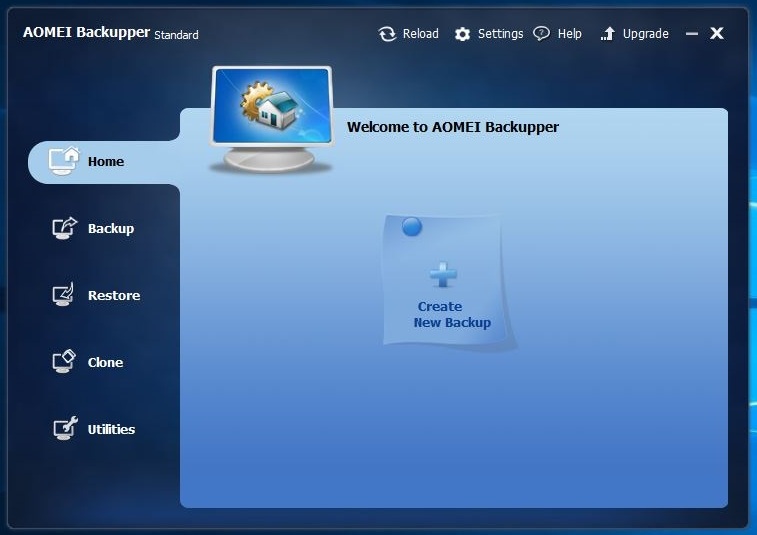 Start a new backup: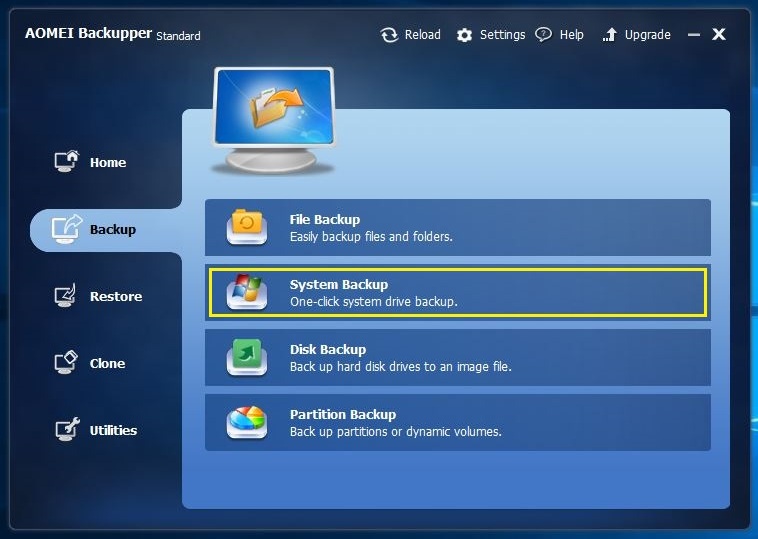 Since we are talking about how to backup drivers in Windows, open the second option. That relating to the backup of system configurations and drivers " System Backup". After selecting this option, you will still have a few small steps to go through before starting the backup: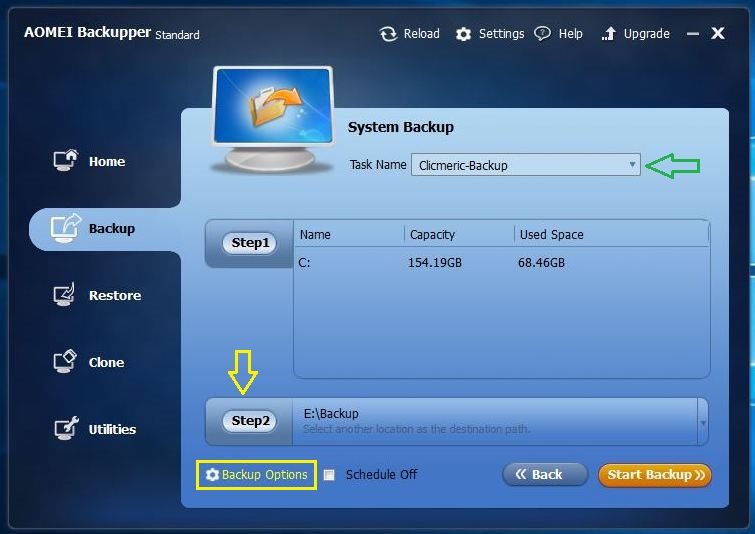 Define the name that your backup file will bear as well as the directory that will serve as its destination. Mine I named it "Clicmeric-Backup", it will be saved in the disc E, case Backup. (E: \ Backup). From this moment you can start the backup and wait, but first there is another detail that might interest you.
Read also: Download AOMEI Partition Assistant | Recover damaged files on PC and Mac.
Actually, AOMEI Backupper gives you the option to add more to your backup. I am talking here about the definition of a mot de passe for any access to the backup file. You can do this by going to Backup Options (previous image), in the tab Encryption.
When you are ready, start saving your drivers.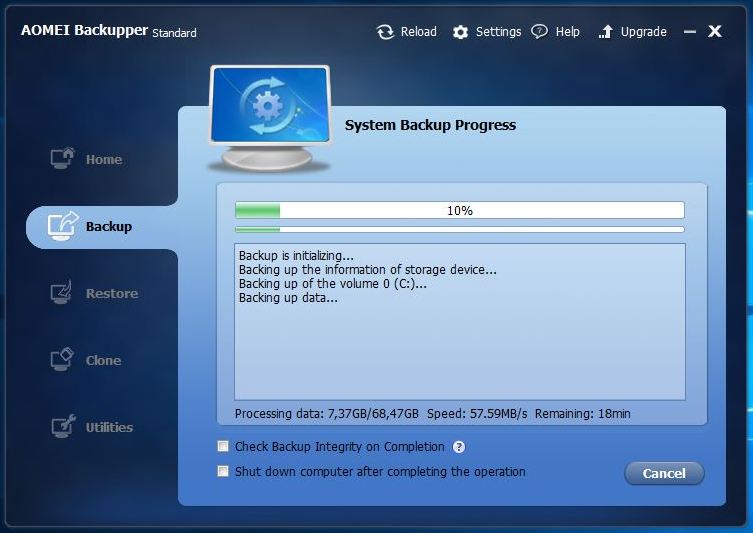 All you have to do is wait for the end. You can cancel the process without complication, if you feel like it. But the current backup would be canceled and the items already saved would disappear
How to restore drivers with AOMEI Backupper?
To restore a recently made backup, nothing could be simpler. When opening AOMEI Backupper, you will find the option "Restore". Open it and choose the destination of the item to restore.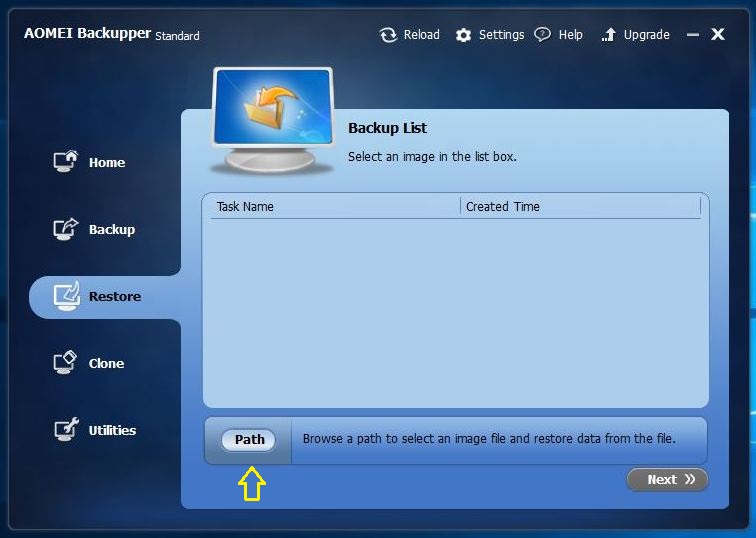 Select the driver backup file and do NEXT to continue with the restoration. With AOMEI Backupper, you can make almost any backup, and restore it with just a few clicks.
There you have it, now you know how to back up your drivers in Windows, so you never lose them again. You can use this method whenever you like, or even try it on a different computer than your own.