Gone are the days when you absolutely had to own a photographic camera to take a panoramic photo.All smartphones, or almost now have a photography application with panorama mode.
They are now able to capture relatively better quality panoramic photos. During this time most of the users are satisfied with a few Selfies.
Panorama mode?
It is quite simply a capture mode that allows you to have photos with very wide fields, in an angle sometimes reaching 360 °.
Take a panoramic capture
You can make great captures with your phone Android, iOS or Windows Phone, as long as it has panoramic mode, say thank you to digital progress.
How to proceed ?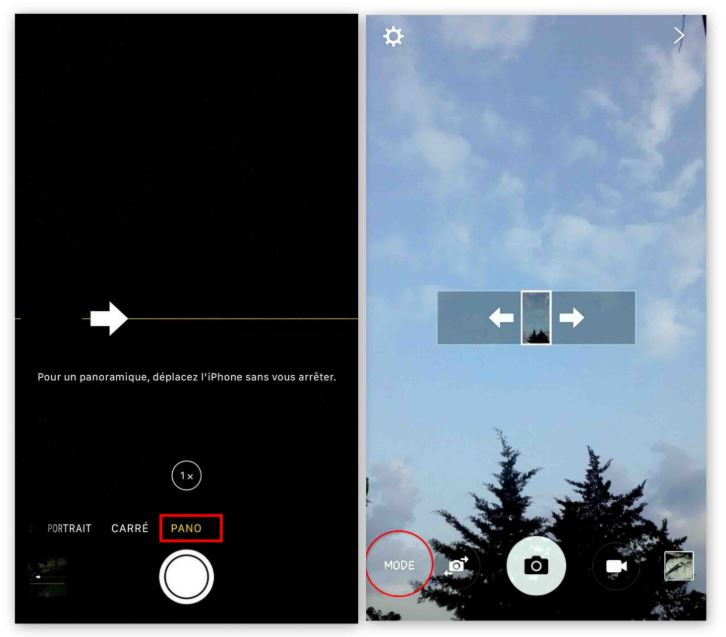 1. Open the app "Camera" on your phone and choose panorama mode. While for some phones the panorama mode is in front of your eyes by opening the photo application, for others you will have to go to my menu "Fashion" to select "Panorama".
2. Aim in the direction in which you want to make your panorama. Some devices will tell you which direction to orient it, others will let you choose the orientation. Tap the shutter button and release, no need to hold your finger to start your panorama.
3. While aiming, circle around yourself. Rotate slowly and naturally, paying attention to the tilt of your device. Stop your take when you want or keep rotating, at a 360 ° angle the device should stop by itself.
Your panoramic shot is done.
Read also: Update WhatsApp without losing data | What alternative to AirPods? 5 wireless headphones to discover.
Appear over and over again in the same photo
With the panorama mode of your smartphone it is quite possible. You can clone yourself and appear in the same photo as many times as you want. It's simple, for that you will have to find a person to hold the device for you. Position yourself in its corner to appear in the photo.
While the holding of the device turns to another angle, walk around our friend and stand in their next angle. Do this as much as your flexibility allows you to appear multiple times.
Keep in mind that you have the panorama mode, the image quality is not exceptional, even if the result remains largely satisfactory.
Did you like this article ? Share it with your friends or leave a comment. Read also:the best makeup apps for Android and iPhone.