Were you looking for an APK installer package and stumbled upon a XAPK file without knowing how to go about it? Don't panic, the latter is only a variant of the APK file, although not easy to install like the APK. In this article, find out how open and install an XAPK file.
Unlike the APK file which is a direct installation package, the XAPK additionally contains the resources required to run the application to be installed. This is cached data, a file .Obb for example, which can contain multiple types of application data.
How do I open and install a XAPK file?
Not being supported by the Android system, to open and install an XAPK file you will need to use another application. This is an installation manager, which will identify and facilitate the installation of all the XAPK files available on the device's memory.
Download and install the app. After installation, launch XAPK Installer. It will scan all APK and XAPK files, but also delete (on demand) the installation files available on the device's memory.
It is a very easy to use application. Here are the steps to follow to use XAPK Installer and exploit an XAPK file:
Step 1 : Launch the XAPK Installer. On opening, the application automatically scans all installation packages available on the device memory. If you are using a memory card (SD card), you can also scan it by clicking on the small menu icon (three small dots).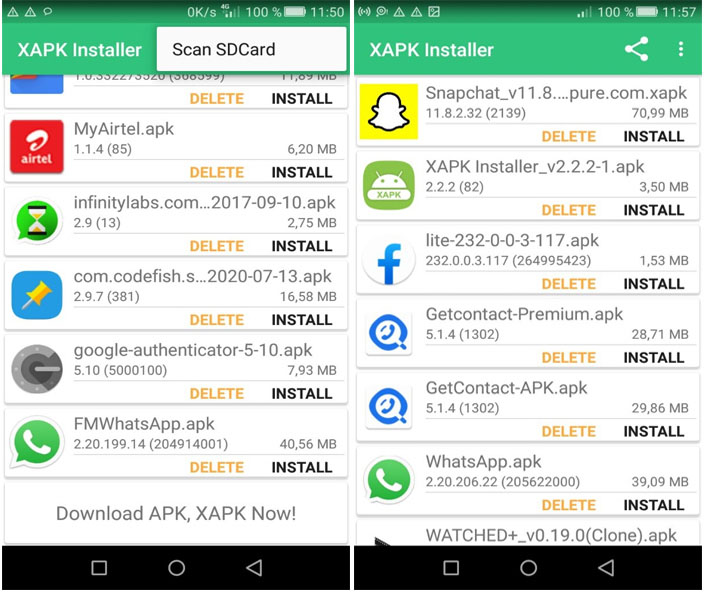 Step 2 : On the name of each file, you will notice the extension (APK or XAPK). On the screenshot above, notice that the file Snapchat is from the XAPK extension. To install it, just click on " Installer ».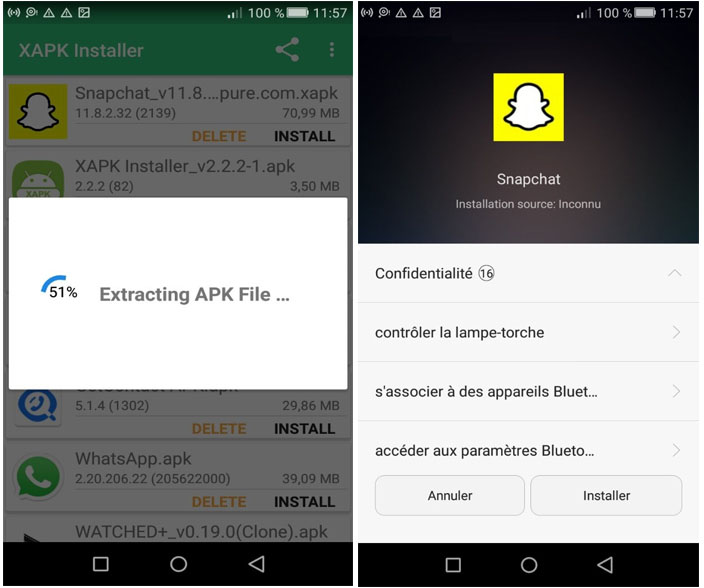 At this point the application, XAPK Installer, will extract files then hand you over to continue with the installation. Then continue installing the application as if it were an APK file. At the end, launch your application for its use.
Download another version of XAPK Installer
There is another app that you can use to open and install an XAPK or APK file. This is not one of the versions of the one just offered to you for download, but quite simply another application. Download MTV Mobile XAPK Installer.
It has the same name: XAPK Installer, although developed by another publisher (MTV Mobile). So you can install it next to the other XAPK Installer. That is, you can install it too, if you are interested, on the same device and use whatever you want to open and install an XAPK file.