ZIP is one of the file archiving formats. A compressed element, extension .zip, can contain many other items, folders or files. Its use offers many advantages, such as reducing the size of the elements. There are different ways to open a ZIP file on Windows, with or without an archive tool.
Read also: Compress ZIP file with password.
Open a ZIP file on Windows
All versions of Windows support ZIP files. Opening them doesn't require third-party software, but you can look for one for advanced unzip options. WinRAR for example. On Windows, you will recognize a ZIP file by its zippered appearance: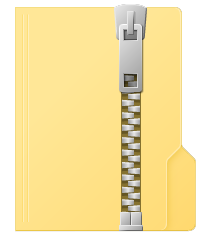 By double-clicking below, you will open the compressed folder and have access to the contained items without extracting them. You will be able to extract a single element or several. To extract its elements, right click on the ZIP file and, in the context menu, click on " Extract all ... ":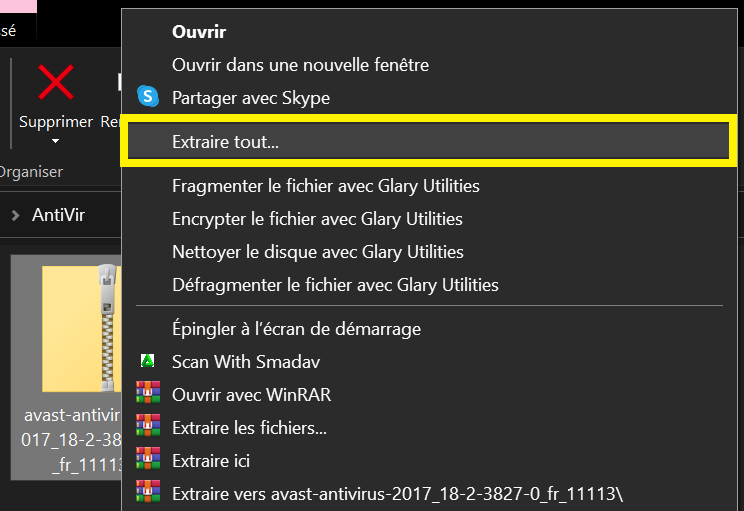 Then define the folder in which the elements of the ZIP will be extracted or browse your disk to select one. By default Windows proposes the creation, in the folder containing the ZIP, of a sub-folder which will have the same name as the original ZIP file.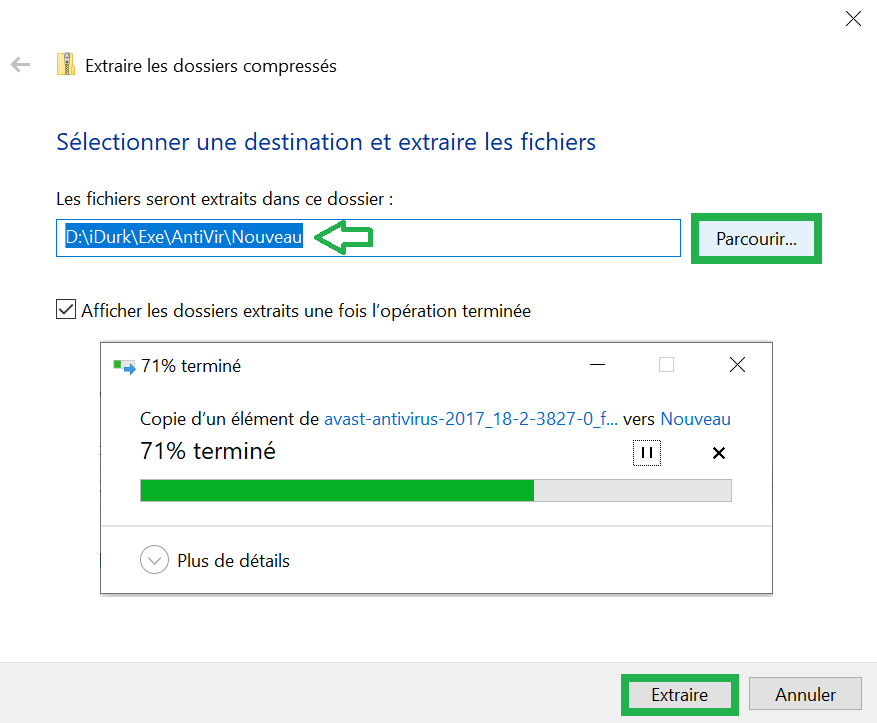 Make sure you define a folder that you will find easily. Check or leave the box " Show checked out folders after the operation is complete ". If you check, the folder will be automatically opened after the extraction is complete. Start the operation and wait. The extraction time will depend on the size of the ZIP and the performance of your computer.
It may happen that your ZIP contains several elements but you want to extract only one or two. In this case open the ZIP and select the item to extract. Drag and drop it into a folder of your choice, in which you want to place it. Windows will launch the extraction and you will just have to wait.
Unzip a ZIP file on Windows with WinRAR
WinRAR is one of the file archiving tools used on Windows. It is also used to decompress or open a ZIP file on Windows. Besides WinRAR there is also 7ZIP, one of its competitors. It supports a large number of compressed files. Download and install WinRAR on your PC.
If it is already installed on your computer, go to the folder containing your ZIP file. Right click on the file and, in the context menu, click on " Extract to ... name of ZIP file ":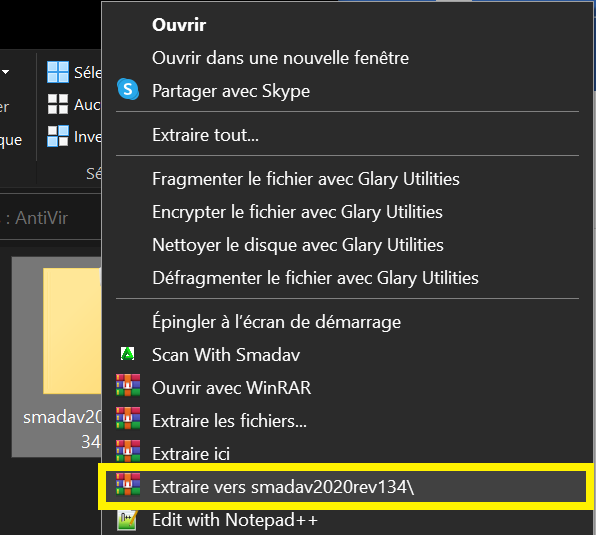 If you click on " Open with WinRAR », The tool will allow you to simply consult the elements of the ZIP. The option " Extract files ... Is to be avoided. With the latter you risk extracting the elements from the ZIP in a way that you may not like.