The media creation tool, Media Creation Tool for Windows, is a Microsoft utility that allows you to download a desired version of Windows. It also allows to upgrade Windows and to create removable installation media on a USB key or DVD.
Download Windows 11 Media Creation Tool
The tool is free and easily accessible. It can be used on all recent versions of Windows. Download the media creation tool. Media Creation Tool for Windows is light, simple and effective. Among the actions it allows; the windows 11 iso file download.
Create Windows 11 Installation Disc with Media Creation Tool
Creating Windows 11 installation media with Media Creation Tool is easy. It makes the task very much easier, which you can also do with Rufus or using windows command prompt.
To create Windows installation media, a valid Windows license key will be required. It downloads Windows installation files and copies them to the media. This must be of sufficient capacity to accommodate Windows files.
Here's how to create an installation disc:
Connect your USB key, minimum 8 GB.
Run Media Creation Tool and accept the terms of the license agreement. Wait a few seconds between each step.
Continue by choosing " Create installation media (USB key, DVD or ISO file) for another PC.
Select a language and an edition of Windows 11. These details will be automatically offered depending on your computer configuration. Uncheck the box " Use recommended options for this PCto make a personalized choice.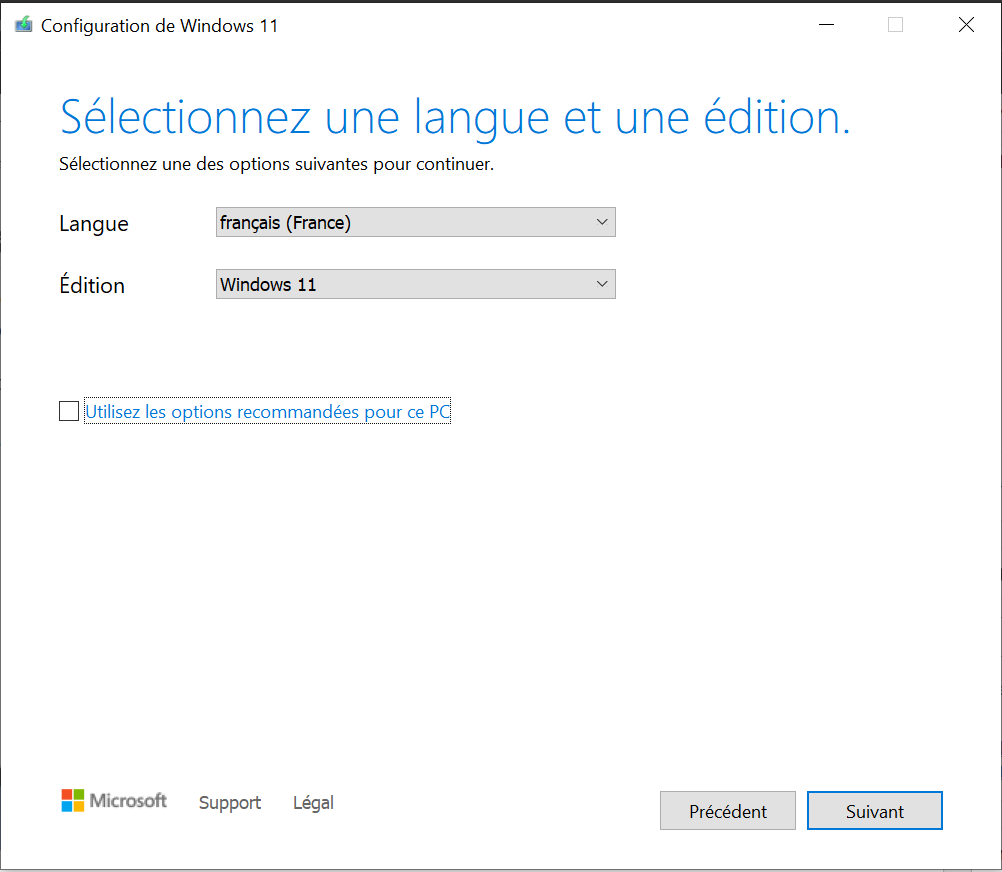 With your USB drive connected, select " USB flash memory diskand go to the next step.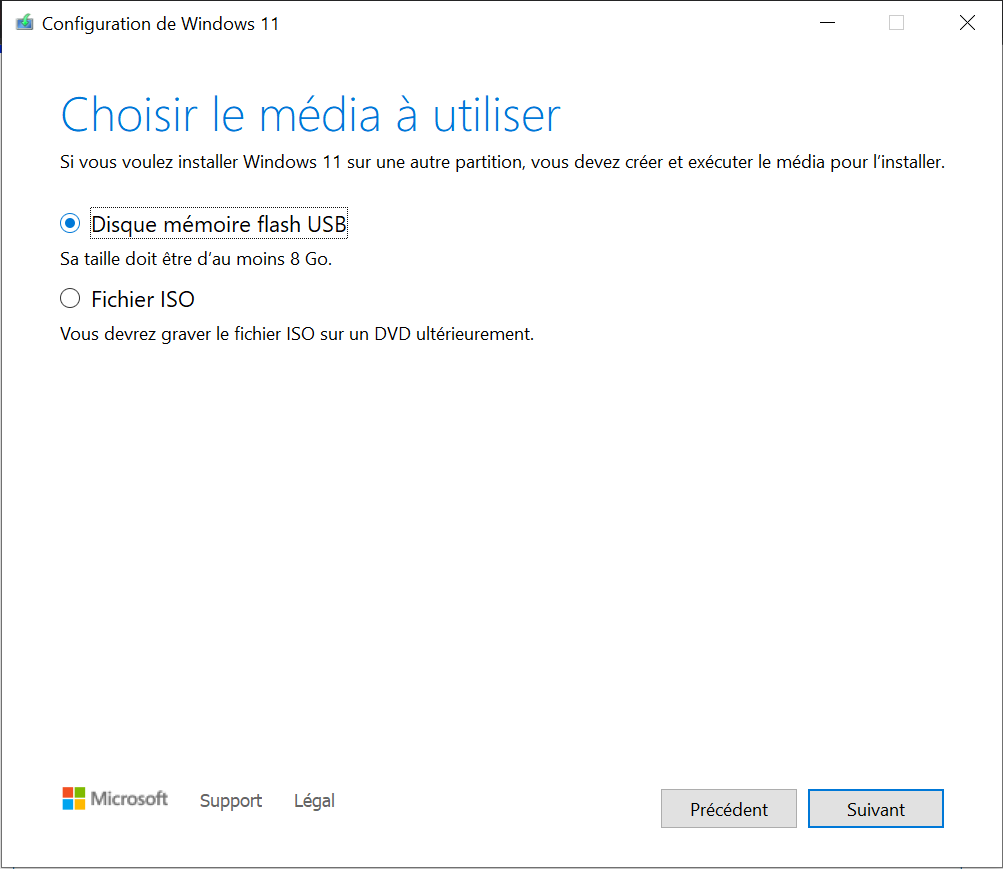 This is the disk to which the Windows installation files will be copied. The USB keys connected to your computer will be displayed, select the one concerned and launch the creation of the installation disc.
The downloading, then the copying, of the files will be launched and its progress status will be displayed to you. The operation takes a relatively long time, depending on the size of the USB key used and the quality of the internet connection. Make sure you have a good connection.