The security of mobile devices is an issue of increasing concern to users. If you want to know how to lock your smartphone, and you are right, find out in this article how to lock an Android phone.
From the configuration of the mot de passe from facial recognition to fingerprint, recent Android smartphone models offer several locking modes. By locking your device, you keep your personal data safe and secure.
Lock Android phone with pattern, PIN and password
To put a pattern, a PIN code or a password on your phone, go to the Parameters of the device. Look for the option to manage security. Its name may vary between manufacturers or versions of the Android system.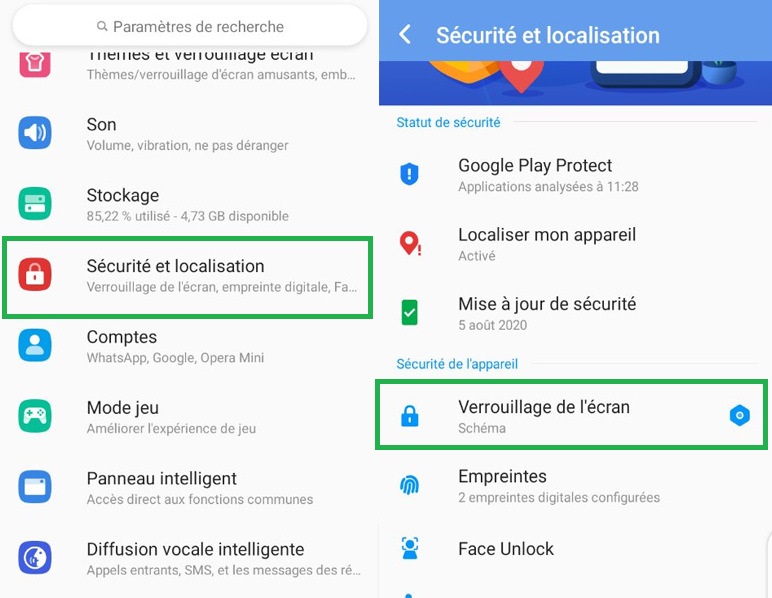 To lock an Android phone, go to device security management and select " Screen lock ". If you are already using a password, PIN, or pattern to unlock your device, you will be asked to access Lock Management.
Read also: Configure a passcode and Touch ID on iPhone and iPad.
Otherwise, if you are not using any lock mode, go directly to the menu to choose how to lock your phone. In this, you will have the choice between configuring a pattern, a PIN code or a password. Let's try to see the difference between the three and how to configure them.
Diagram: This is a set of points to connect. This screen lock mode is not much different from a PIN. To set up a diagram, point your finger at a point on the diagram and connect at least 4 of them.
Put a less simple and at the same time less complex scheme for yourself. It should not be forgotten all the same. To finalize the configuration, the phone will ask you to draw it twice in a row.
Pin code: This is a series of numbers that will be used to unlock your device. Enter a PIN and confirm it. You will be asked each time to access your phone's resources.
Password: A password is rather a series of characters between a and z, upper and lower case as well as numbers and special characters. It can be a name or any combination. Enter a password of your choice, twice to confirm it.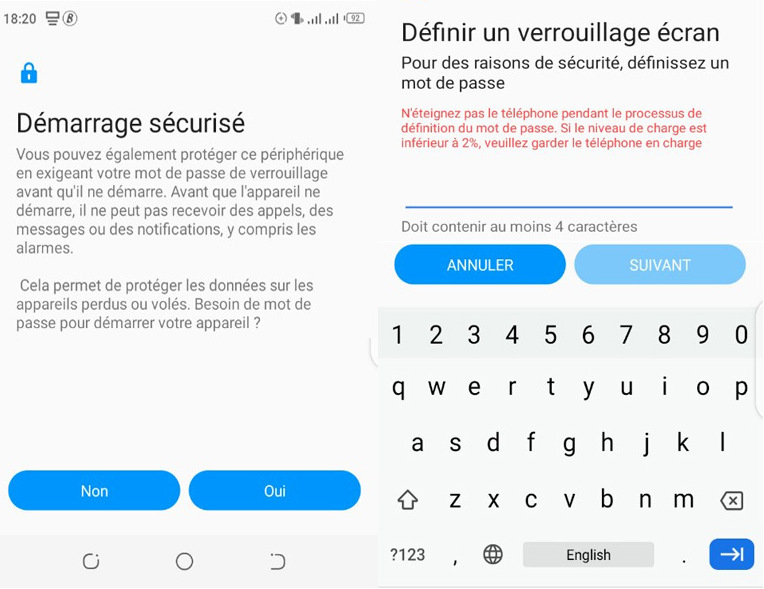 To lock an Android phone, you only use one of its means at a time. And so even after having configured a pattern, a PIN code and a password, only one of its modes at a time will be used to unlock your smartphone.
Configure fingerprint on Android
Using the fingerprint makes it easy to lock and access an Android phone, very quickly. More and more manufacturers are offering this functionality. To configure one or more of your fingers, open the Parameters from your Android device.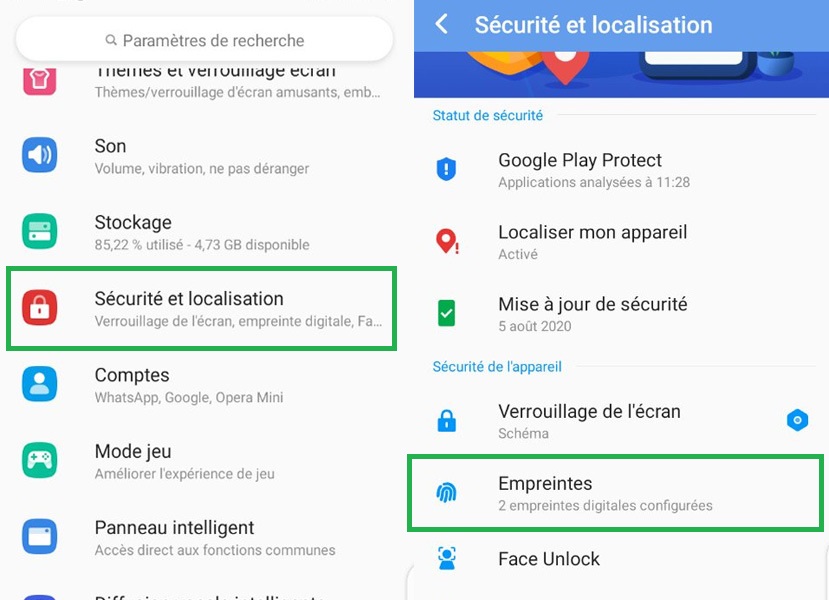 In the game " Device security Search for the option to configure a fingerprint. If you use a password, PIN, or pattern to unlock your device, you will be asked to access fingerprint management.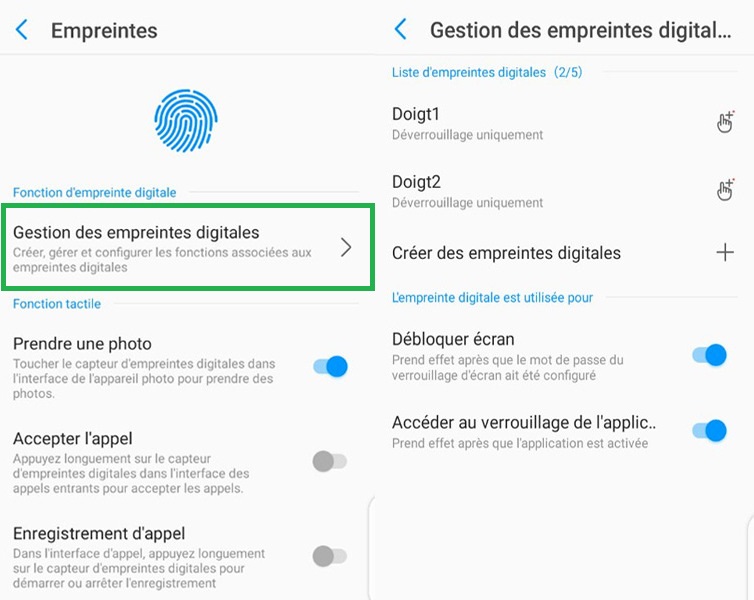 As you will have noticed, you can also use your fingerprint to either take a picture, answer calls, etc. To configure a new fingerprint, open the " Footprint management »And choose« Create fingerprints ". Don't forget to tick " Unblock screen ».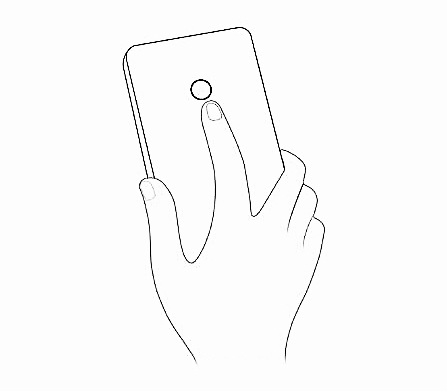 Then place your finger on the device's sensor and follow the instructions, depending on your phone model. The device will guide you through the registration of the fingerprint and, at the end, your finger will be registered. You will then have the option of registering another finger, or that of a loved one until you reach the limit of 5 fingers.