Internet Download Manager, IDM, is one such tool to speed up the download process. It optimizes the speed of different downloads launched, and manages them through a single interface. It is an efficient download manager, usable on Windows and compatible with almost all web browsers.
Internet Download Manager
During the downloading process, it dynamically segments the downloaded files to achieve the best possible acceleration performance. Internet Download Manager can currently only be run on the Windows operating system.
However, it offers extensions compatible with most web browsers. It can be integrated with Google Chrome, Mozilla Firefox, MS Edge, Opera, Safari, Internet Explorer, AOL, MSN, Maxthon and all other popular browsers.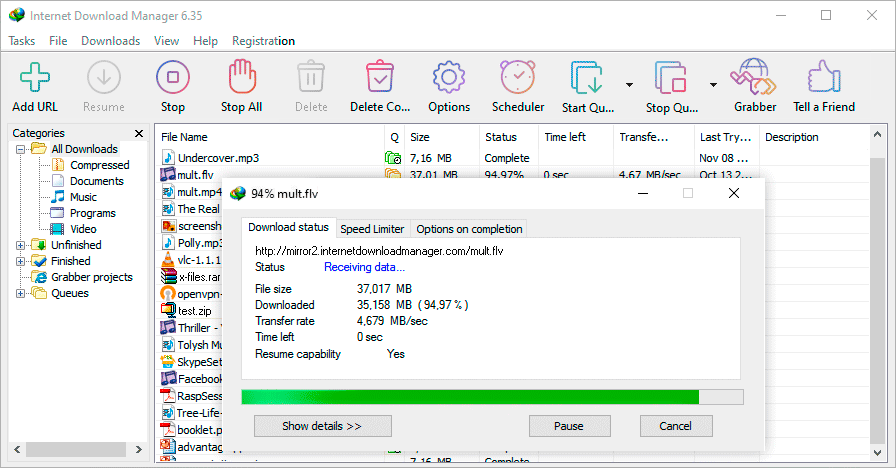 Enabling the extension is required to support downloads through the web browser. Once integrated into the browser and activated, Internet Download Manager will automatically detect the presence of one or more videos on each of your pages and suggest downloading. This also applies to audio files.

Multiline, Internet Download Manager also includes a task planner. It can connect to the internet at a set time and start scheduled downloads. When finished, it can log out and shut down your computer. IDM is free, for 30 days of use.
In addition to the planner, it offers many other options including the one allowing to download all or part of a website (grab) as well as a download speed limiter. It allows you to set the speed at which you want a download to take place.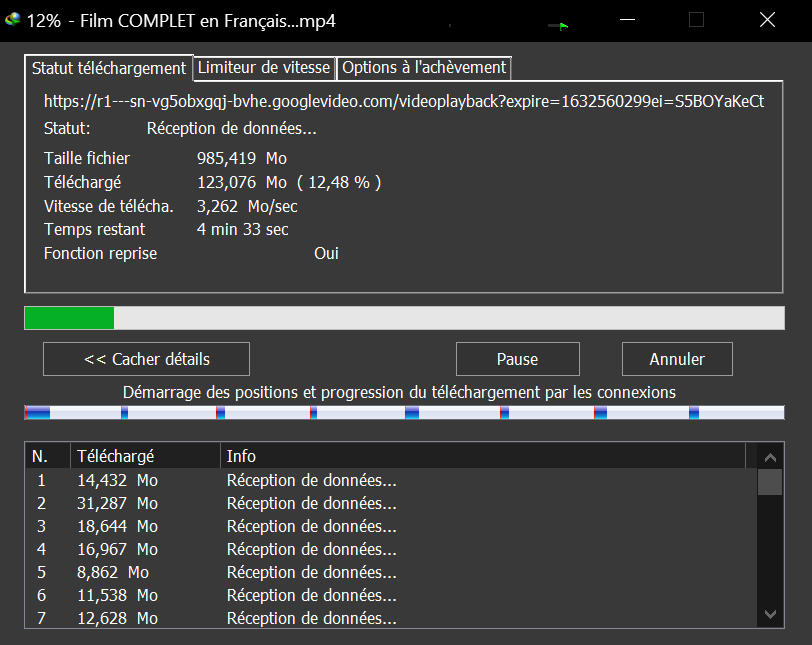 Its interface is customizable. You can choose which buttons, which columns to display on the main window and in which order. It also offers a dark mode that can be activated manually or automatically, if your Windows is in dark mode.