There is now more than one application to install XAPK files. The XAPK Installer application that you will discover is different from the one presented in another article. This is a completely different application with the same name. It is developed by MTV-Mobile.
Install XAPK and APK files with MTV Mobile XAPK Installer
This app offers almost the same functionality as the XAPK Installer app that many are familiar with. Get the app on Play Store, or Download it directly here. This one has a nicer look (dark appearance) but, in terms of utility, it does not have much to envy to theother version of XAPK Installer.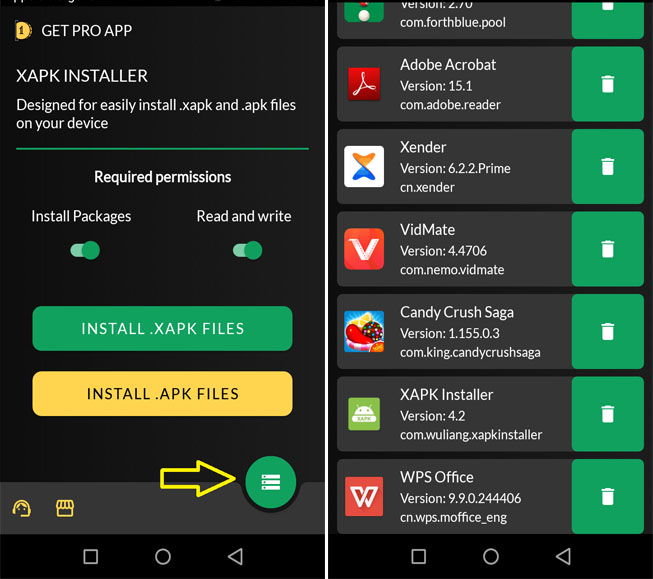 By tapping on the icon pointed by the arrow, as in the screenshot above, you will have the list of applications installed on your device. Not the system applications, however. You can then uninstall the ones of your choice. To open and install XAPK files: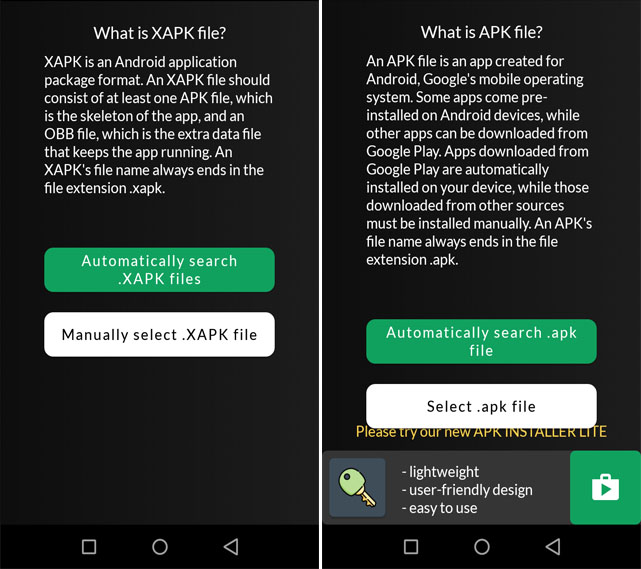 For an XAPK file, tap on " INSTALL .XAPK FILES ", sure " INSTALL .APK FILES For an APK file. In either case, you will need to automatically search for files on the device, or manually select them from their location on the phone memory.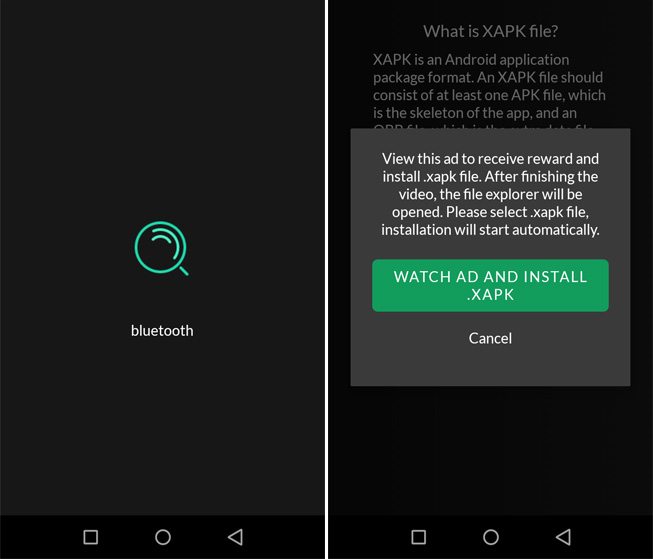 If you launch the automatic search, for the XAPK or APK file, in a few seconds the application will scan your phone and report whether there are files found or not. This is the easiest way to do it.
A manual search, on the other hand, requires knowing the precise folder in which you will look for the file (s) concerned. Once the file is found, automatically or manually, XAPK Installer will offer to decompress it and proceed to its installation.