Windows 11 requires minimum configuration which, for some users, poses serious problems. Among the recommendations there is the famous TPM 2.0 chip, which is not integrated on some models of motherboards, and without which the installation of Windows 11 poses a problem. But it is quite possible to install Windows 11 without TPM 2.0.
What is TPM 2.0, what is this technology?
The TPM (Trusted Platform Module) is a cryptographic standard for microcontrollers, version 2.0 of which was published in 2014. In chip form, it is integrated on many current computers and manages data encryption (management and storage of secret keys).
By imposing version 2.0 of the TPM, Microsoft aims to raise the level of security of its new operating system. This technology allows hard drive data to be encrypted to make it inaccessible to anyone who does not have access to your Windows session (BitLocker for example).
TPM chips are not only integrated on computers. They can also be found on the motherboards of certain other electronic devices conforming to the specifications of the Trusted Computing Group. They have different names depending on the manufacturer, PTT (Platform Trust Technology) at Intel and ARM TrustZone at AMD.
Check if your PC is equipped with a TPM
Before seeing how to install Windows 11 without TPM 2.0, here's how to check if your computer has a TPM chip:
In the start menu, type tpm. msc and hit the Enter key. Or combine the keys WINDOWS + R and, in the command executor, type tpm. msc then do OK. Observe the message that the Windows TPM management console will present to you:

If it looks like the one in the screenshot above (Compatible TPM not found) is that your computer is not equipped with a TPM or that it is not activated in the BIOS. If it is disabled, there is a way to enable it through BIOS / UEFI.
Install Windows 11 without TPM 2.0 on an old PC
We will proceed as for the normal Windows installation. Create a Windows 11 installation key, if you have its ISO file (Download it HERE). Boot your computer from the USB stick and stop at this screen: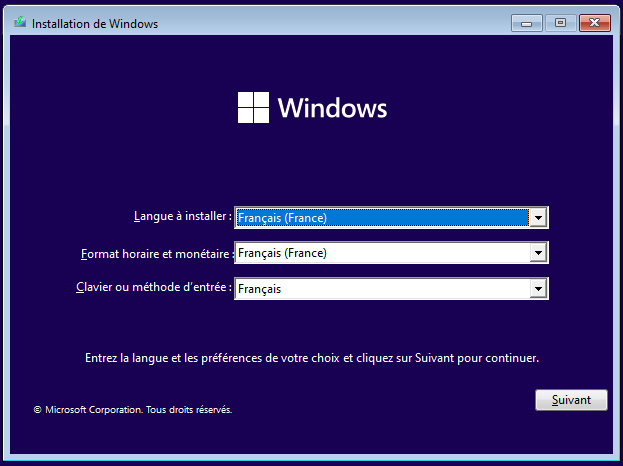 Do not click on next. To install Windows 11 without TPM 2.0, combine the keys MAJ (Shift) + F10 in order to launch the command prompt. Press them simultaneously and, in the command prompt, type " regedit "To launch the registry editor: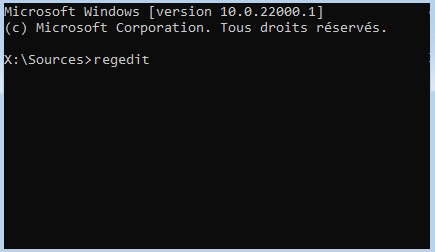 Enter the command and press the Enter key. Once in the registry editor, go to HKEY_LOCAL_MACHINE, then expand the subfolder SYSTEM, finally click on the sub-folder Setup.
Make a right click in the empty part, New, Key. Rename the new key: LabConfig. The new key created, right click on it (on LabConfig), point the cursor to New, then go down and click on " 32-bit DWORD value ».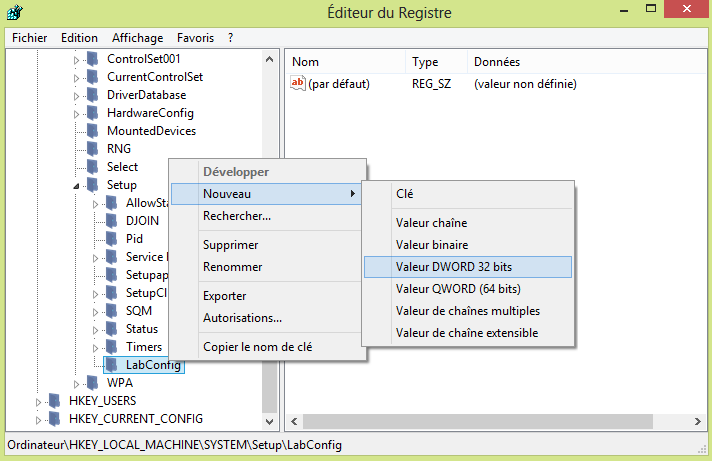 Name the new DWORD value " Bypass TPM Check ". Double click on Bypass TPM Check in order to modify its value. In the field " Value data »Replace 0 with 1 And click OK.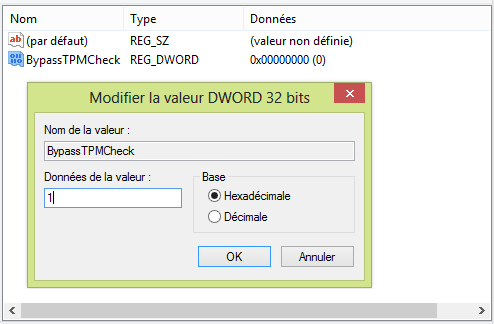 By defining 1 as value, you disable TPM checking. To install Windows 11 without TPM, close Registry Editor, then close Command Prompt, and continue with the next steps to install Windows 11. Unless you also want to disable SecureBoot verification!
Disable SecureBoot to install Windows 11
Besides TPM 2.0, the installation of Windows 11 also requires the SecureBoot functionality. You can also disable its verification directly from the registry editor, before proceeding to the installation of the operating system.
always in HKEY_LOCAL_MACHINE \ SYSTEM \ Setup \ LabConfig, right click in the empty part to create a new DWORD (32 bit) value. Rename it Bypass Secure Boot Check and, opening it, change the data of its value to 1.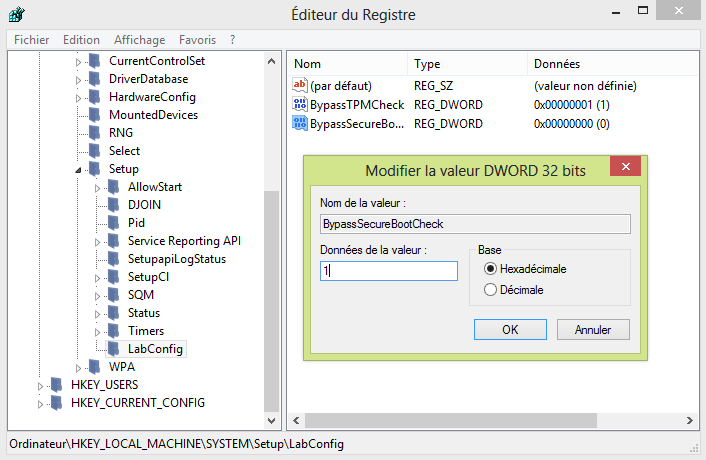 Click on OK. Close Registry Editor and exit Command Prompt. You can now install Windows 11 without TPM and without SecureBoot verification. Then proceed to the following Windows 11 installation steps.