Developed by Google, Chrome one of the most complete browsers there is. Downloading and installing Google Chrome on Windows is very easy. Besides Windows, it can be used on almost all operating systems including Android, iOS, macOS and Linux.
If you use Google services often, then Chrome should be your default browser. It allows faster access to Google tools such as gmail and offers multiple features, including instant content translation, as well as a very intuitive interface.
Download Google Chrome for Windows 10, 8 and 7
Whatever version of your windows system, you will be able to download and install Google Chrome easily. However, you will not have the executable file directly. In fact, your installation will be done online. That is to say directly from Google's servers.

Once on the download page, thearchitecture of your operating system (32 or 64 bits) will be automatically detected, and the relative installation file will be offered to you. Download the executable file (installer) and launch it to begin installing Google Chrome.
Install Google Chrome on Windows
You will now perform the online installation of Google Chrome. To do this, you must have an internet connection (around 100 MB of data) and space on your disk that can accommodate the Chrome installation files. Launch the previously downloaded executable file.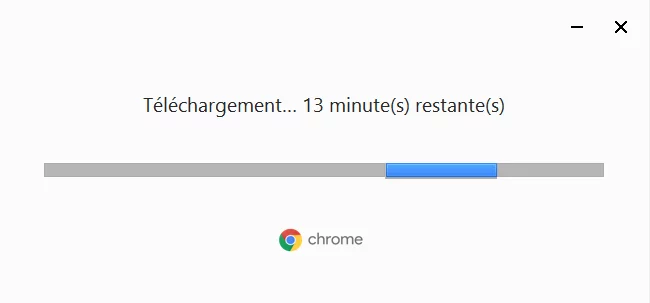 The installation file will connect to Google's servers to download and install Google Chrome directly on your computer. As it progresses, the installer will evaluate the time remaining to complete the download. If you can, avoid cutting the internet connection.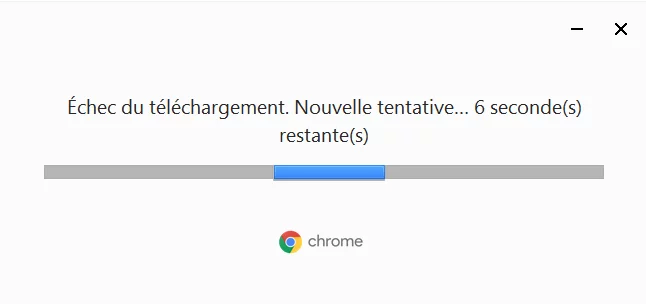 If the connection is cut, the download will be interrupted and will restart from 0, once the internet connection is reestablished. From this level you will do almost nothing when it comes to installing Google Chrome on Windows. The installer will finish the rest of the job.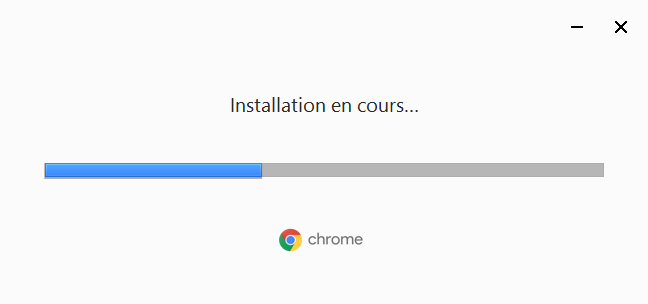 It will launch the installation of Google Chrome on its own and notify you once it is complete. All you have to do is close the installer and search your list of apps for Google Chrome to use it.