Streaming is one of the most pirated sectors on the internet. There are many streaming sites on the web, some of which change domain names every month to escape censorship., others that disappear overnight.
Some of these sites offer content protected by copyright, which is worth legal action. Others contain unwanted, dangerous files that they plant on users' devices, usually without their knowledge, and which can damage them.
Follow series and films; the best free and legal streaming sites
There are still free and legal streaming sites where you can watch movies and series, anime and documentaries without taking out your credit card or getting in trouble for legal issues, without worrying about security either. of your device.
They offer thousands of content including movies and series, anime as well as several categories of documentaries. Some of these sites are unfortunately not accessible in certain regions. For these it will be necessary to use a VPN. If you are on PC or Mac, try opera browser free vpn.
Free Amazon Prime OFFER : Subscribe tofree trial offer on Amazon Prime Video and benefit from 30 days of free streaming. Amazon's Prime Video is one of the best streaming services, a competitor to Netflix. Here you will find everything one of the best can offer.
Created in 2013, Pluto TV is an American streaming video-on-demand platform deployed in several countries. Completely free and without registration. It is one of the best free and legal streaming sites, paid for by displayed advertising.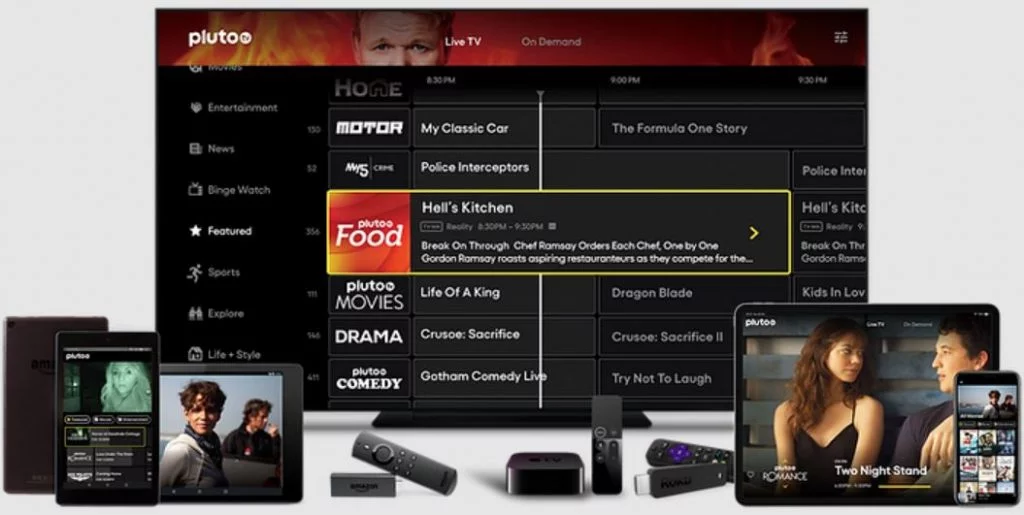 Pluto TV is easily accessible in a web browser and has an app for Android and iOS as well as other devices. It allows you to view a wide range of content including films, series, television shows, reality shows, etc. It has many channels and content.
Popcornflix is ​​a free streaming video website and service. It offers a wide range of films and series.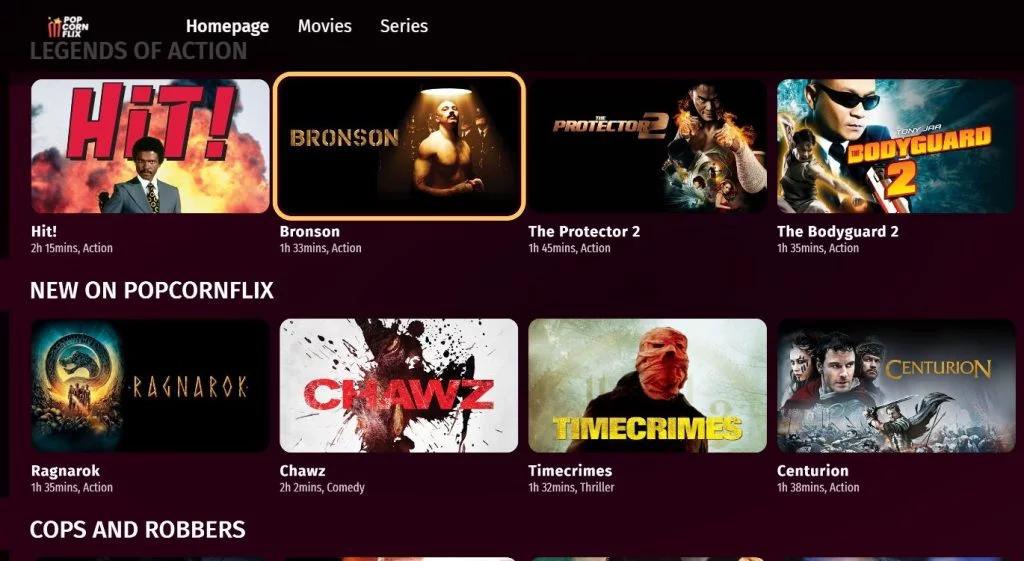 You can follow content directly on the website or on its Android and iOS mobile application. As with most of the other sites that you will discover in this article, Popcornflix allows you to follow content without logging into the site. You will not need to have an account.
A subsidiary of Sony Picture Entertainment, Crackle is a free video-on-demand platform. It is accessible on computer, mobile phone (Android and iOS), internet box and video game console.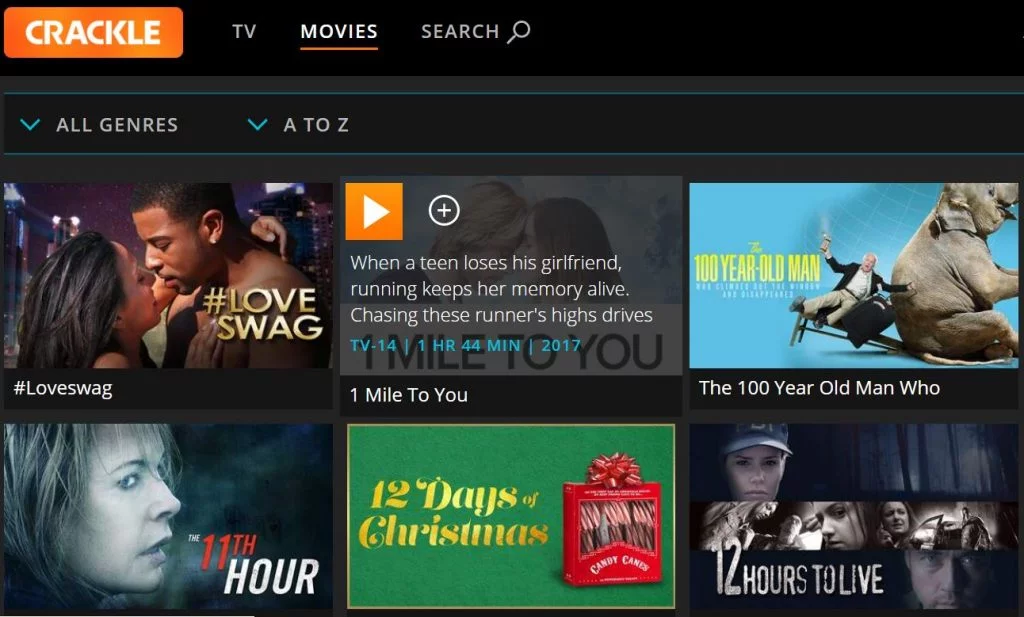 It hosts TV programs and shows, movies and several entertaining contents.
Owned by Amazon, IMDb TV is one of the best free and legal streaming services and sites. Ad-supported, like some of its predecessors on the list, it allows you to follow movies, series and TV shows for free. You will find many films and original content there.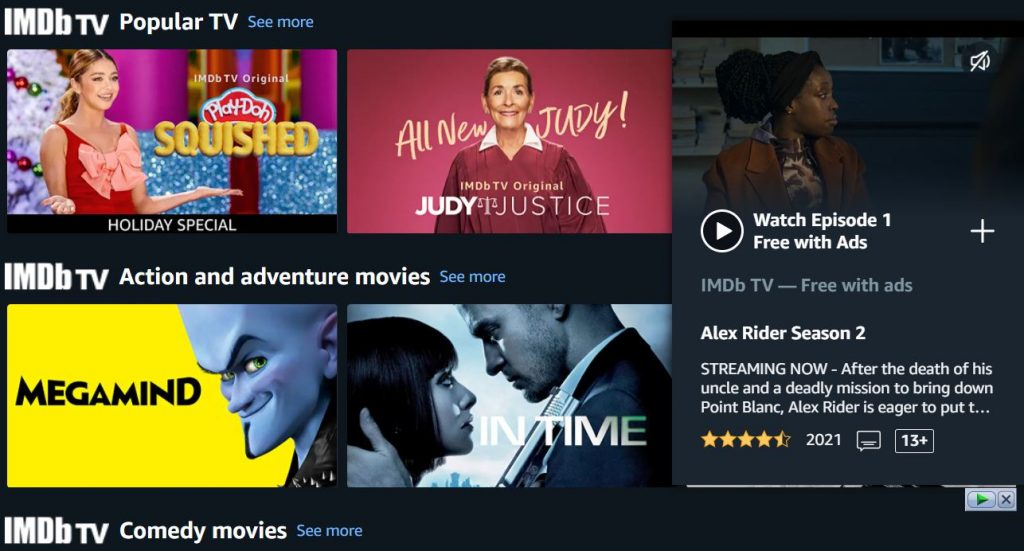 IMDb TV is currently available as an app on Fire TV, Roku, Android TV, Google TV, LG Smart TVs (2018+ TV models), Comcast Xfinity X1 and Flex, Microsoft Xbox One and Series S/X, Sony PlayStation 4, iPhone, iPad and Android mobile phones, Fire tablet and web browser.
You can also watch the IMDb TV channel with the Prime Video app on smart TVs, mobile devices, Fire tablets, Echo screen devices, other major streaming devices, or the web. IMDb TV is only available on devices that support ad-supported channels.
Tubi TV offers streaming movies and series, from a library of movies and TV series. It is one of the best free and legal streaming sites. Tubi TV is one of the big free providers of TV shows and movies. Maybe he should have been a little higher on the list.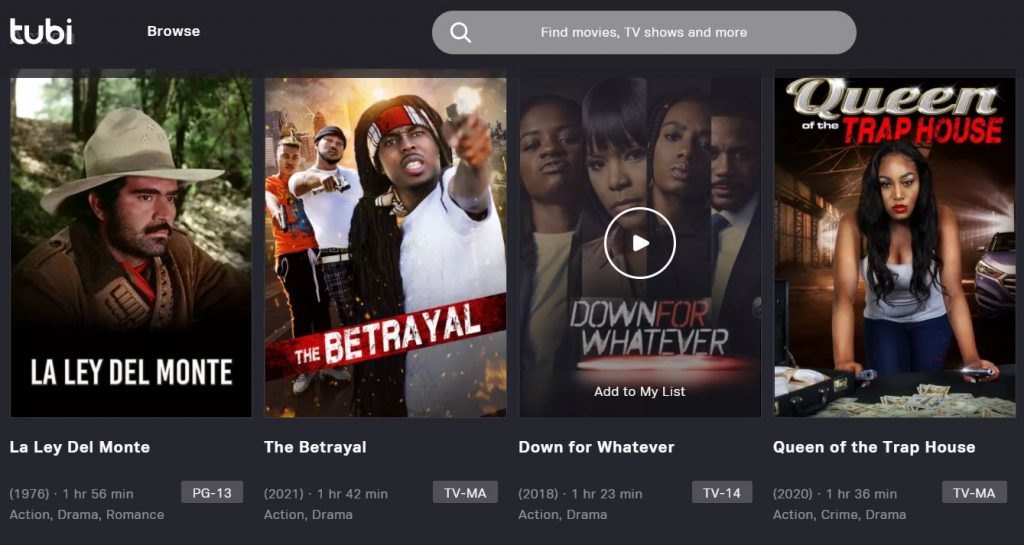 Tubi TV is accessible on the web and through mobile apps and other devices. It has one of the largest libraries of free and legal streaming content with thousands of movies, series and TV shows.
Roku Inc is an American company that manufactures digital media players with the same name. All of its devices are supplied with its Roku channel, which allows you to follow streaming content, free and legally. Movies, series, TV shows, etc.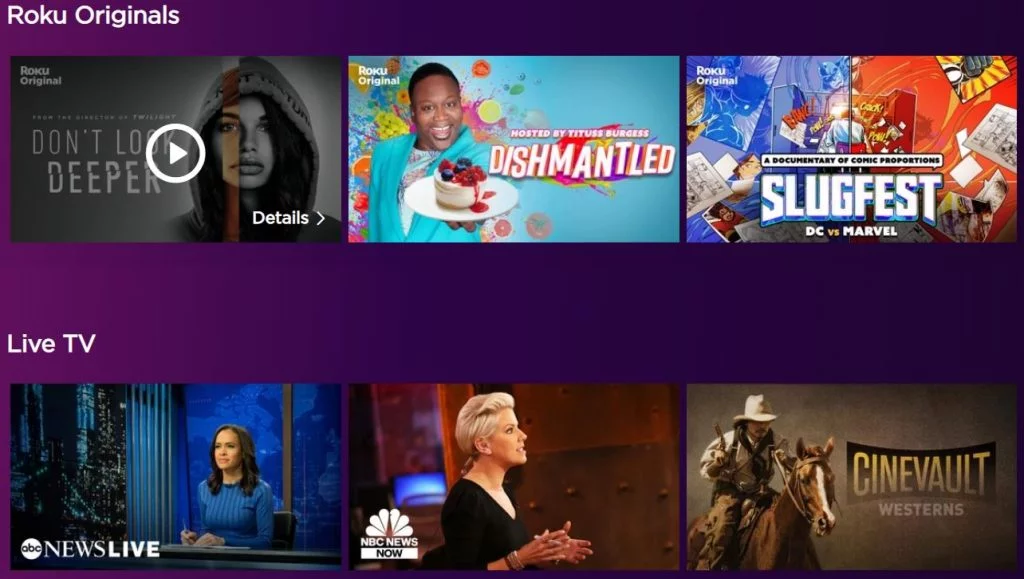 You can also follow the Roku channel directly on your smartphone by downloading its mobile application. Roku also allows you to add a premium subscription to access certain channels such as HBO, Showtime, Starz, or Cinemax.
It is not always considered so, but for some Internet users YouTube is one of the fast and free streaming sites. It now hosts several quality films, series and documentaries, offered by many channels.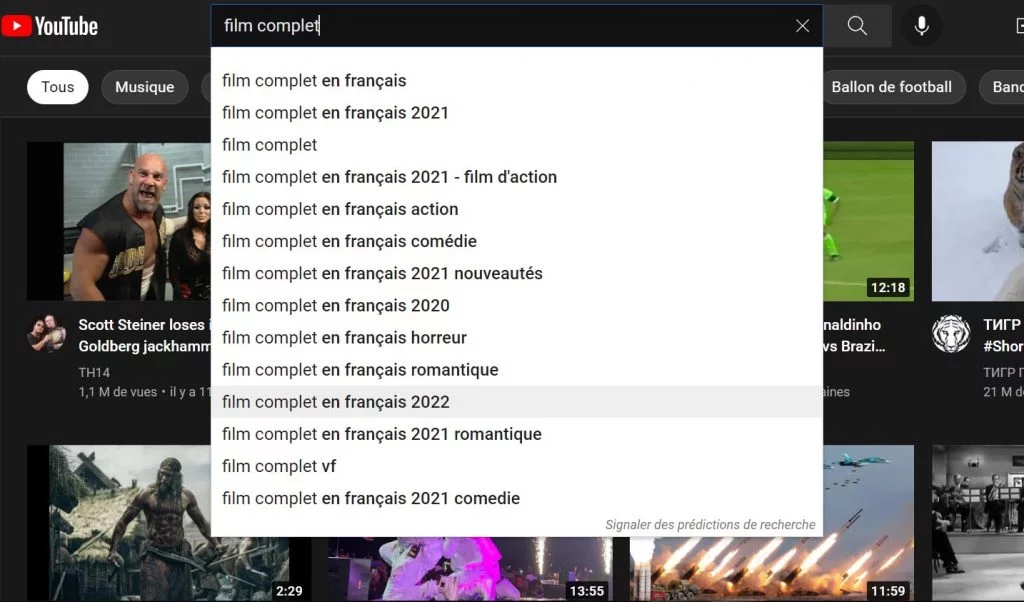 To find them, do your searches with queries like " Full movie in french ". If you know the title of the movie, you can enter it and add "full movie". If it has already been added to a channel, then you will necessarily come across it and others in the same category.
Other free and legal streaming sites
There are many other free and legal streaming sites. Among them :