WhatsApp has a version for computers, WhatsApp Desktop, installable on Windows and macOS. This version allows you to use most of the WhatsApp features, usable on smartphones. From your computer, you can send messages, videos, photos, audio messages, etc.
You can download WhatsApp Desktop and install it on your Mac or Windows computer, 32 or 64 bits. However, like WhatsApp Web, you need to run WhatsApp on your smartphone and synchronize the applications by scanning a QR Code.
WhatsApp Desktop Setup for Windows PC and Mac
Unlike the web version, WhatsApp Desktop is not browser dependent. You will simply have to install the executable on your computer.

Download the file compatible with your operating system, Windows 32 or 64 Bits. For macOS, you will go to the Mac App Store through the button below to download and install WhatsApp Desktop on your device.

WhatsApp for PC & Mac, how does it work?
As I pointed out above, to use WhatsApp Desktop you need to use the mobile version. For these two applications to be linked, your devices must be connected to the internet and synchronized by scanning the QR Code present on WhatsApp Desktop.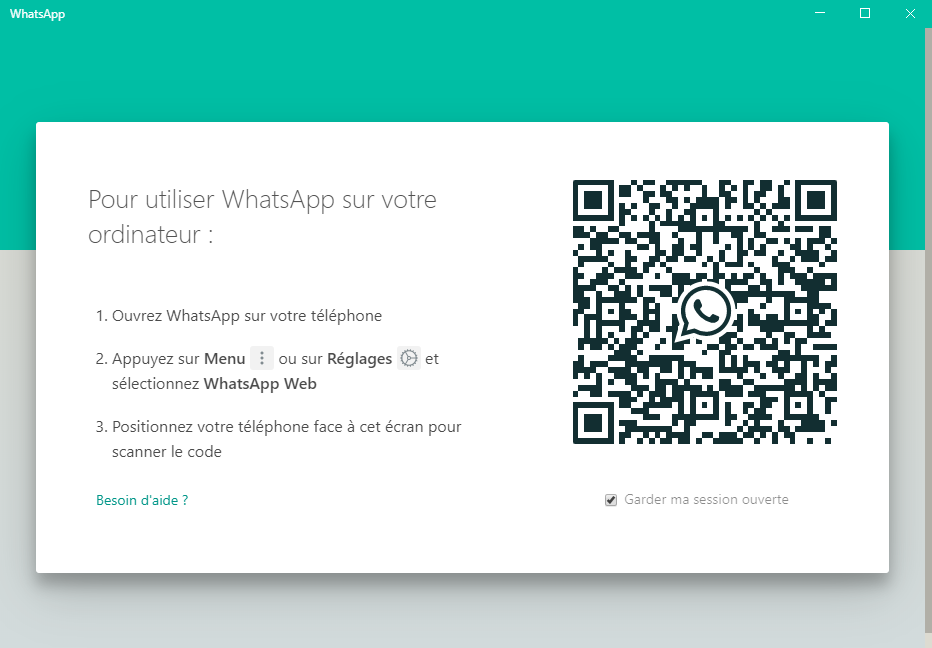 Here are steps to follow to synchronize the WhatsApp version of your smartphone with the one installed on your computer. Once linked, you will find all your conversations on the computer version and can use WhatsApp from your PC as you do from your smartphone.