TikTok is an application, a social network for sharing videos online that we no longer present. The tool allows you to share, view or download shared videos online. By downloading a TikTok video, it is obtained with a watermark
Here is how to download a TikTok video without watermark, for free and in addition without software.
Download TikTok Video Without Watermark
There are download managers that can be used on computer and smartphone, and which allow this task to be carried out. But to get there, we're not going to use any. No download management application.
We will use an online video downloader, savefrom. It allows downloading videos from multiple platforms by quickly generating download links.
To download a TikTok video without watermark, start by copying the link of the video you want, and this from TikTok. To get a link to a TikTok video on the web, follow these steps:
Go to the page with the TikTok video.
In the navigation bar of the browser you are using, select and copy the URL of the video you want to download.

To get a link to a TikTok video from the mobile app, follow these steps:
Launch TikTok on your smartphone and open the video of your choice, the one to download.
Go to the sharing menu by clicking on " Share or Share". Then select " Copy link or Copy Link ". The link in question will be saved to the clipboard while waiting to be pasted.
Read also: Download YouTube videos without downloading software.
Start downloading the TikTok video
To start the process and download a TikTok video without watermark, open savefrom from a web browser of your choice. On computer or smartphone, no discomfort.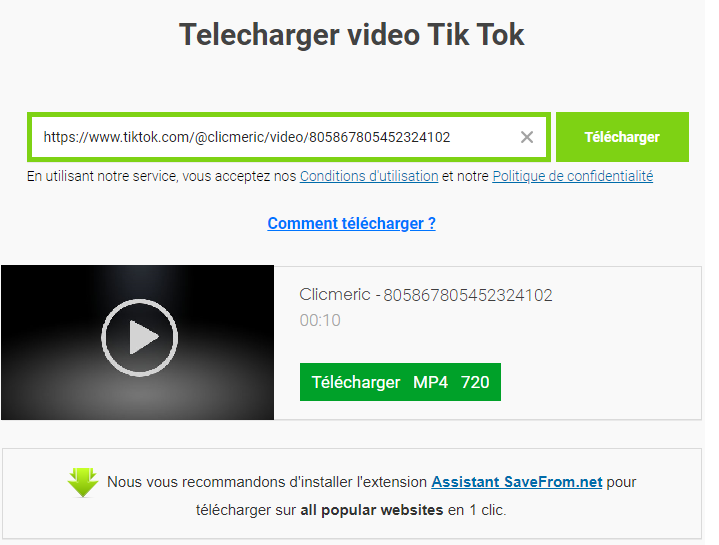 In the URL entry box, paste the link of the previously copied TikTok video. Right away, by pasting the URL, savefrom will do the processing and, a few seconds later, will offer you a new video link. Clicking on it will automatically start the download.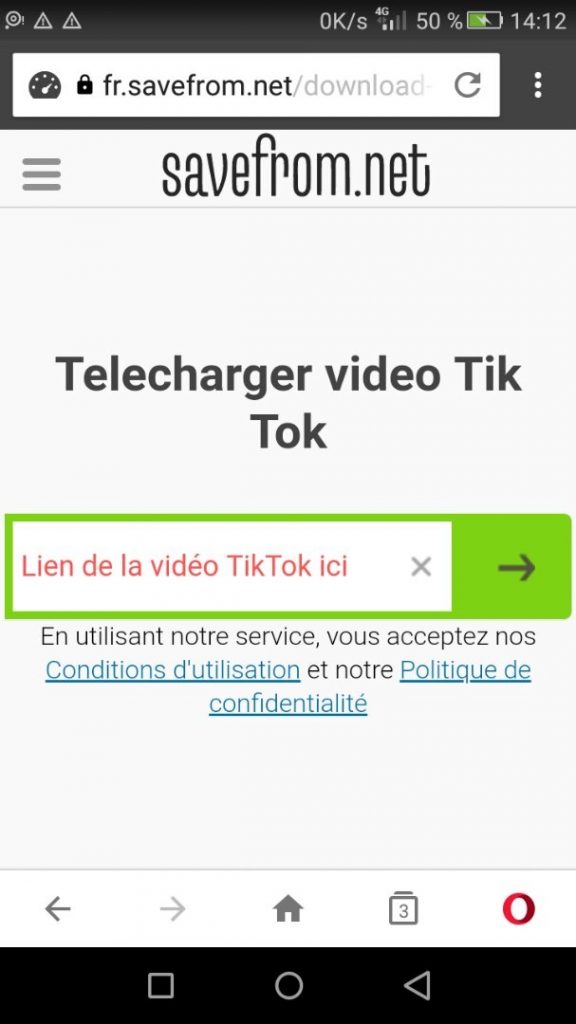 There are other tools that you could use if you want to download TikTok video without watermark. Among them, snaptik ou Videovor. To use it, the procedure remains the same. Open the tool of your choice, paste the video link there and start the treatment.
Just like savefrom, they offer the possibility to choose a download format of your choice, among others the format MP3, MP4 and much more.