WhatsApp GB, or GBWhatsApp, is one of those applications that we no longer present. With the multiple integrated options, including customization, you can radically change your interface. Find out how to download WhatsApp GB themes, how to change the interface of your application.
Read also: Create stickers on WhatsApp.
Download WhatsApp GB themes, apply new theme
Here is how to apply a new theme in WhatsApp GB:
Start by update GBWhatsApp, by downloading its updated version.
Open your application, being well connected to the internet. Otherwise, you won't be able to find and apply a new theme. In GBWhatsApp, click on the three menu points (top right of the screen).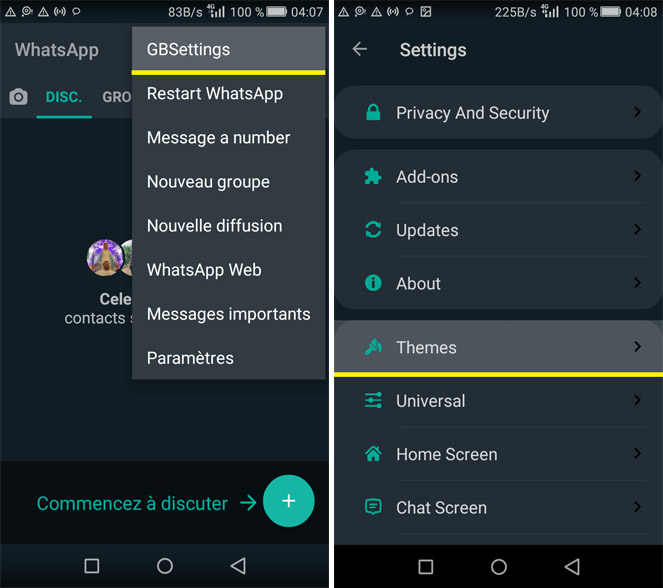 Then click on " GB settings" or " GB Settings ". To download WhatsApp GB themes, go to the " Topics: "And press" Download Themes " or " Download Themes ».
From the list of themes that will be presented to you, select the one you want to apply. Press on " InstallerAnd wait. A small message will be displayed to you, to validate the application of the theme. Done OK. The application will relaunch with its new display.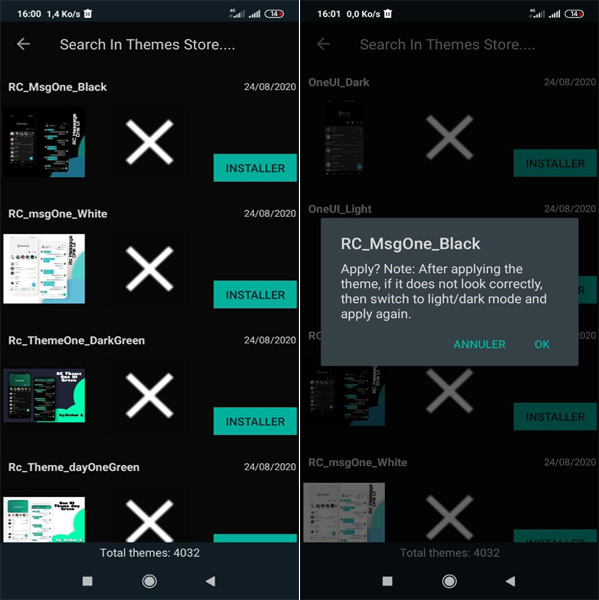 The post in question, in English, is for users of the natural dark theme of GBWhatsApp. It asks to deactivate it, if after application of the downloaded theme it does not appear correctly. This means that the dark mode of GBWhatsApp can interfere with the display of certain themes that you will have to install.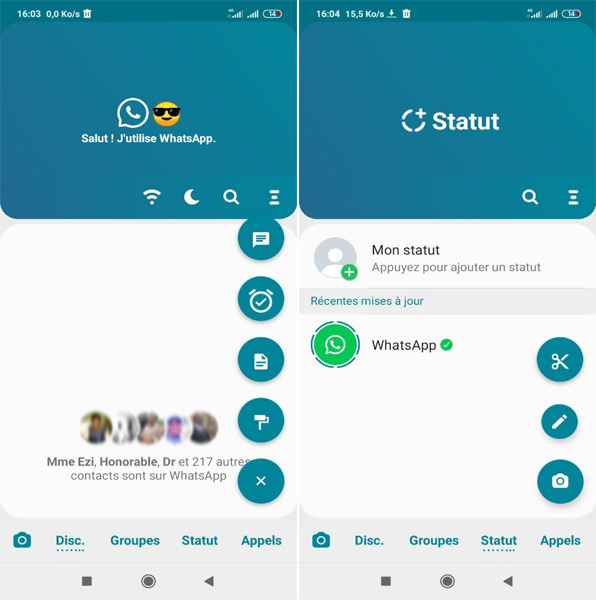 The capture above shows the new GBWhatsApp display on my Android smartphone. Almost everything has changed, from the color to the layout of the buttons (and their icons). You can also apply themes locally, if you have them on your SD card, or delete a theme and restore the display of your application.