Do you have a real iPhone or an clones ? How to distinguish a real iPhone from a fake? The success of several models of these Apple smartphones makes them prime targets for pirate manufacturers who do their best to produce counterfeits that deceive the attention.
These are easily recognizable for some people, difficult for others given their considerable quantity on the market. There are, however, a few easy ways to distinguish a real iPhone from a fake.
The iPhone remains a benchmark in the world of mobile telephony today, but it also remains one of the most hacked phones. At first glance, it is almost impossible to tell the difference between an original iPhone and a copy, given the progress made by counterfeiters.
How to distinguish a real iPhone from a fake and recognize the original?
To find out if it is a genuine iPhone or a piracy, here are the things to do:
Inquire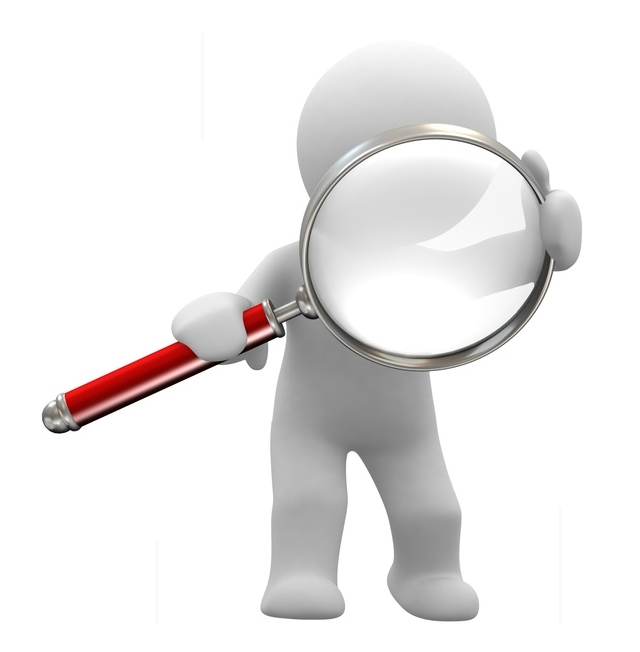 To distinguish a real iPhone from a fake, bet on intelligence first. This is a very important step, you will have to inquire, preferably on the official website ofApple. It is a question of studying the internal and external characteristics of the model of the device which you think of buying by reading its data sheet.
Read also: My iPhone no longer turns on, Black screen: what to do?
Check the exterior appearance
Another thing to do to distinguish a real iPhone from a fake is to check the external appearance of the device. Apple pays particular attention to the design of its products and their aesthetics in general.
Turn the product over, several times if necessary, and check:
The device packaging box : if it is a new device, it will surely still be in its box. Carefully check the quality of the box and the information on it. If the quality of the box seems bad to you, already doubt. Apple uses quality cardboard for the packaging of its smartphones. Take care to check for the possible presence of poorly printed images or spelling errors in the writing. If you notice these kinds of errors, you are probably in the presence of a counterfeit.
The location of the physical keys (volume buttons, lock button): if these different keys are not in the right place (only on the original), doubt. In addition, on any original iPhone, these buttons do not protrude too much from the shell. They are well integrated into the body of the device, they are very soft and sensitive to the touch.
The sensitivity of the Apple logo on the back of the device : Run your finger over it to verify that it is not a sticker or printed painting.
The device screen : check the display quality. On fake iPhones the screen is not as bright as on the originals. The quality of the screen and images are not the same as on genuine products.
The home button : iPhone 7 and 8 are equipped with Taptic Engine. It is a vibrator which makes that, when you click on the home button, you have the impression of pressing it. In reality, the button does not move. So turn off the device and press the home button. If the latter sinks, it is because it is a fake.
Ask the price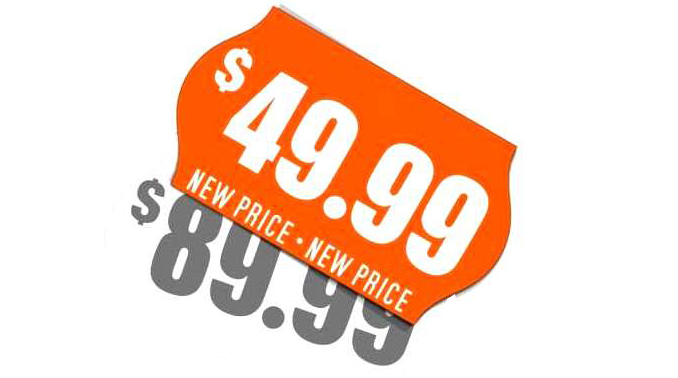 The price is an important clue when it comes to distinguishing a real iPhone from a fake. The price of a counterfeit will usually be much less than that of an original. Beware of too low prices and keep in mind that such prices are usually a sign of piracy.
Read also: Fix a MacBook that won't turn on.
Check if it supports more than one SIM card or Micro SD
Are you about to buy an iPhone and notice that it has more than one SIM card slot? A while ago I would have asked you to go your way, but Apple changed the rules. There are now iPhones that support more than one SIM card, but not just any models or anyhow.
The American smartphone manufacturer has decided to integrate the use of two SIM cards on iPhone XS, XS Max, XR and later models. One of the two SIMs is removable, the other is a eSIM.
An eSIM is a SIM card integrated into the motherboard of the device, which means that on these models there is only one and only one SIM card slot. However there are iPhone models which support two SIM cards and this through two nano-SIM ports. But how ?
According to some studies, in China dual SIM smartphones represent 90% of devices used, and Apple seems to have understood this. Reason why In Mainland china, Hong Kong and Macau, Apple supplies devices with two removable SIM card ports.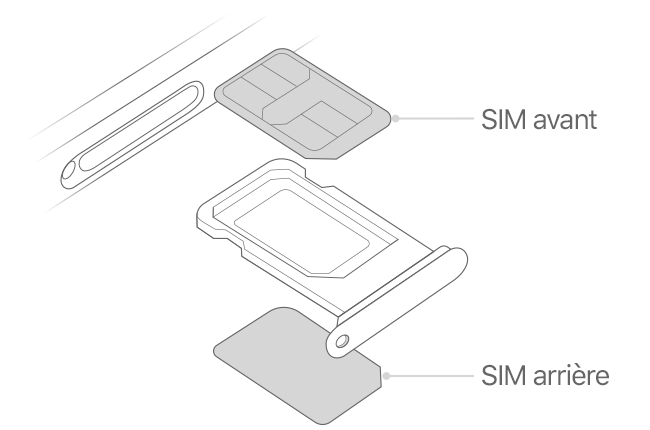 The iPhone models supplied with two SIM card ports in the above regions are theiPhone 11, iPhone 11 Pro et 11 Pro Max, iPhone XS Max et XR. So remember that now any iPhone model that supports two SIM cards, with or without two ports, is not necessarily piracy.
Another detail to check to distinguish a real iPhone from a fake? The slot for the Micro SD memory card.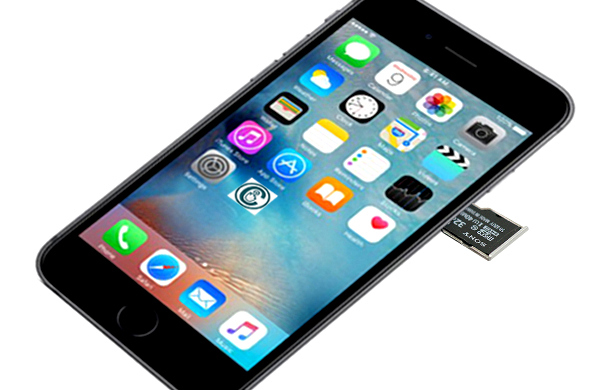 The original iPhones have various storage capacities (in Gigabytes) and, unlike Android smartphones, do not support memory cards. It would therefore be absurd to buy an iPhone with a Micro SD slot and claim to have an original device.
Test Siri
Crab is Apple's personal voice assistant, built into many of its devices today. You can use it as an additional way to distinguish a real iPhone from a fake.
To check, open Siri and use your voice to try and control your iPhone through voice commands. It should be able to open apps, make a call, answer your questions, or perform some other command from your voice.
If on your iPhone Siri does not work, it means that your device is a counterfeit. It may also have been jailbroken, which would corrupt the performance of its iOS.
Read also: How to backup iPhone and restore it with iCloud, Finder, iTunes?
Check the IMEI number and Serial number
The IMEI number is a code specific to each telephone, and composed of ten digits. Like all phones, Apple devices have their own IMEIs as well as serial numbers, which you can use to distinguish a real iPhone from a fake. Each serial number is associated with one and only one iPhone.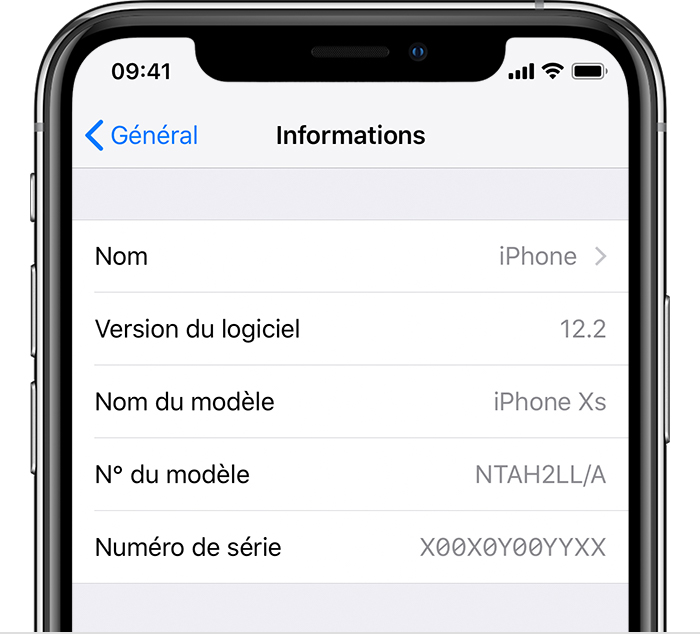 To verify the authenticity of your iPhone using these numbers, go to the device settings, " General "," Informations " or " About »If your device is in English. Go to the bottom of the menu and you will have the serial number. This number is also present on the packaging box of your phone.
Then go to the official website ofApple for verification and enter the serial number of your device.
The message you will receive after this verification will tell you a lot about the authenticity of your iPhone. In fact, if Apple does not recognize your device, the site will ask you to enter the valid serial number through the following error message " We're sorry, but the serial number is not valid. Please verify your information and try again. »
Connect iPhone to iTunes
One of the easiest and fastest ways to tell a real iPhone from a fake is to verify from iTunes. Open iTunes on a computer and plug in your iPhone using its original USB cable or another original cable. iTunes should recognize your device, otherwise it's probably a fake.
If you use macos catalina, instead proceed with Finder. Simply because on this version of macOS, the iTunes application is no longer available. On the other hand, if you are using Windows or an earlier version of macOS (earlier than Catalina) use iTunes.
Recognize a fake iPhone 8 and iPhone 8 Plus
Marketed since 2017, the iPhone 8 and iPhone 8 Plus are among the most pirated iPhone models. To distinguish a real iPhone 8, iPhone 8 Plus from a fake, here are some features to check before purchase. Without forgetting to take into account other criteria mentioned in the article.
They have a softened edge and made of anodized aluminum, with a central button well centered between the screen and the bottom end. This button is sensitive, equipped with a vibrator taptic engine, with integrated touch ID.
Check if the ignition button is located on the upper right side, and not somewhere else. Just like the SIM card port, also located a few millimeters below the ignition button.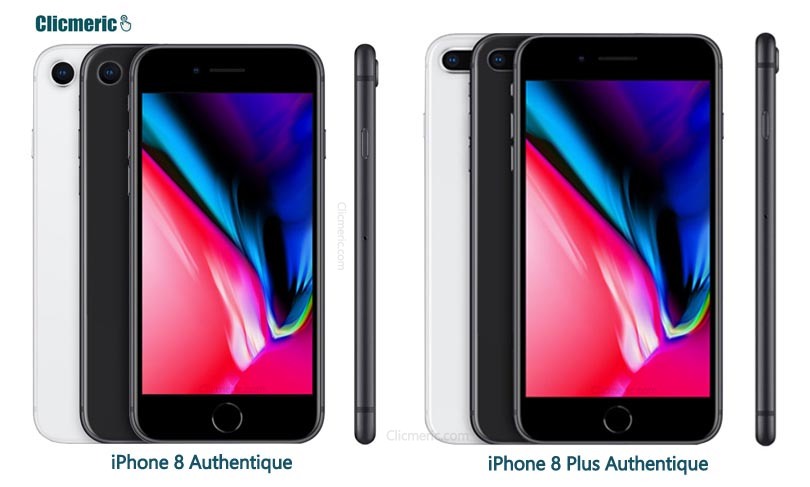 Also check the back of your iPhone. The one on the authentic iPhone 8 and iPhone 8 Plus is made of glass, with the Apple logo etched into the back top, not the center or elsewhere. Regarding capacities, they vary between 64 GB, 128 GB and 256 GB.
The main difference between these two iPhone models is the screen size. 4.7 Inch for iPhone 8 and 5.5 Inch for iPhone 8 Plus.
Recognize a fake iPhone 11, iPhone 11 Pro and iPhone 11 Pro Max
While taking into account other criteria listed, here are some characteristics and clues to be sure to buy a real iPhone 11, iPhone 11 Pro et iPhone 11 Pro Max.
Read also: Turn your Android, your iPhone into a Wi-Fi hotspot.
Distinguish a real iPhone from a fake: Real iPhone 11
It is equipped with a 6.1 inch screen, with an all-glass back. The Apple logo has been lowered, now in the center and not above. So double check, because for many pirate products of the same model, the logo is way above it. Its frame is made of anodized aluminum, not steel, with the ignition button above, right side.
Also check the location of the SIM card, it is at the bottom, right side of the device, and not in the center. On some counterfeit iPhone 11s, the SIM card port is still centered. Finally, check if your iPhone 11 has a capacity varying between 64 GB, 128 GB and 256 GB.
Distinguish a real iPhone from a fake: Real iPhone 11 Pro and iPhone 11 Pro Max
Unlike the iPhone 11, these two models come with capacities varying between 64, 256 and 512 GB. They have a lot in common, but their main difference is the size of the screen. It is 5.8 inches for the iPhone 11 Pro and 6.5 for the iPhone 11 Pro Max.
Check the location of the SIM card. Unlike the iPhone 11, on the iPhone Pro and Pro Max Apple replaced the SIM card slot right in the middle of the side. On some counterfeit models, the SIM card slot is not in the same place.
Also with a glass back, the logo is in the center of the back of the device and not above. The frame of these two models is made of stainless steel and not of aluminum, nor of simple steel. The advantage of stainless steel is that it never takes on rust, even in repeated contact with water.
Remember that some of these models can support two SIM cards, with or without two slots. It depends on the iPhone model and its destination region, China or the rest of the world.
Read also: Secure a WhatsApp account with PIN code and email address.
And for who wants to buy online?
Don't worry, even in online stores devices don't stop having features. First, avoid placing all your trust in simple advertisements and, before making the purchase, ask for all the details about the device.
This will allow you to compare the information provided to you with that available on the official Apple website, and relating to the chosen model. Also opt for online stores that you can trust without the risk of regret.
Keep in mind, however, that counterfeiters will continue to do their best to blend their products into the great mass of original iPhones, by making devices whose resemblance to the original deceives the eye. But there will always be ways to tell a real iPhone from a fake.
Did you like this article ? Leave a comment or Share it with your friends. They might be about to buy an iPhone without knowing how to do it!
Note: Completing a purchase through an affiliate link contained in this article may generate a small commission. However, this in no way influences our editorial independence and does not incur any additional cost for the purchaser.