There have probably been times when you have logged in to your Google Account (Gmail) using a device that is not yours and felt that you had not logged out. Now find out how to disconnect a Gmail account remotely from a device that is already in use.
Read also: Consult, delete your Google search history.
For a number of years, Google has offered many very interesting services to this ecosystem which is the web. Today it is practically impossible to find an Internet user who has never used any Google service. Especially when it comes to its search engine.
Disconnect a Gmail account remotely
When you use a new device or browser to sign in to your Gmail account, Google sends an email notification to notify you of the action and make sure you did it. If you are not the author of the connection, Google offers you the possibility to take security measures.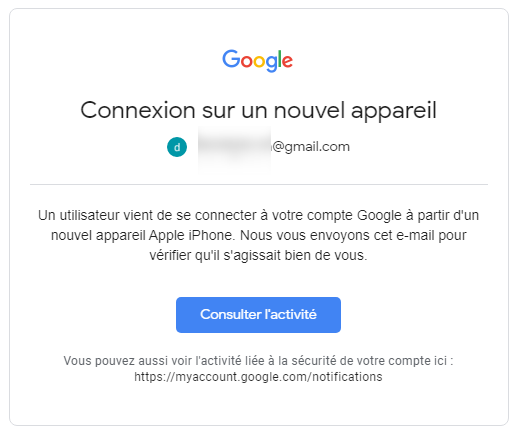 Once the device / browser is recognized, Google saves it in the list of your devices. This is to no longer send you notifications when connecting through this device. But having your Gmail account opened in a device you don't own is extremely dangerous, whether it belongs to a close person (friend) or not.
Gmail or other service (Google or not), be sure to log out each time you log in from a device that does not belong to you. Another thing, avoid registering your mot de passe in the browser of a device that you don't own.
From the Gmail account, it is quite possible to view recent connection activities as well as the devices associated with them. If you have used a device during the day, in the evening you can consult the activities to be sure that you have correctly disconnected.
Read also: Create another Email account (not Gmail) for free.
Consult the list of devices already connected to your Gmail account
If you have left your Gmail account open in any device during the day, in the evening you can disconnect your account there with one click. To do this, you must access the list of devices associated with your account. Google really doesn't let any activity go unnoticed.
Here's how to access the list of these devices:
On computer or mobile, open your Gmail account from a browser of your choice (Chrome, Firefox, etc.). Connect with your address and password. Then click on the user icon (account avatar) above right and select " Manage your Google account ».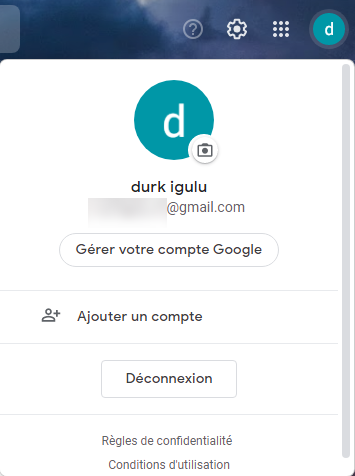 You will be redirected to a page with all the options for managing your account. In there, go to the " Safety And scroll down to see the list of devices. You can access it directly By clicking on this link. If you are on mobile, the options will look like this: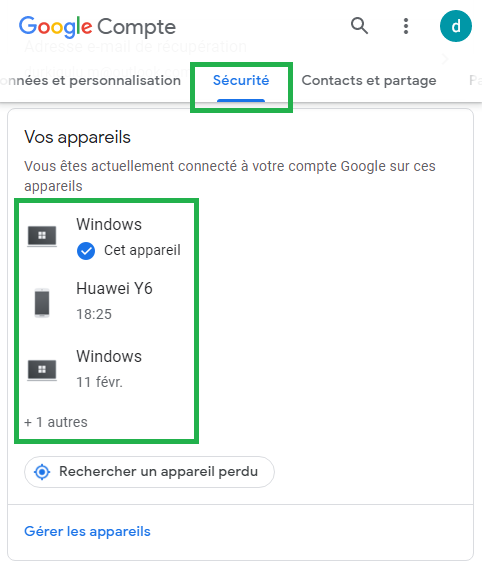 The affected devices will be displayed to you. The one you use will be indicated " This device ". Click on + (number) others to see the one (s) not displayed. These are the devices. If you are on a computer, the options will look like this: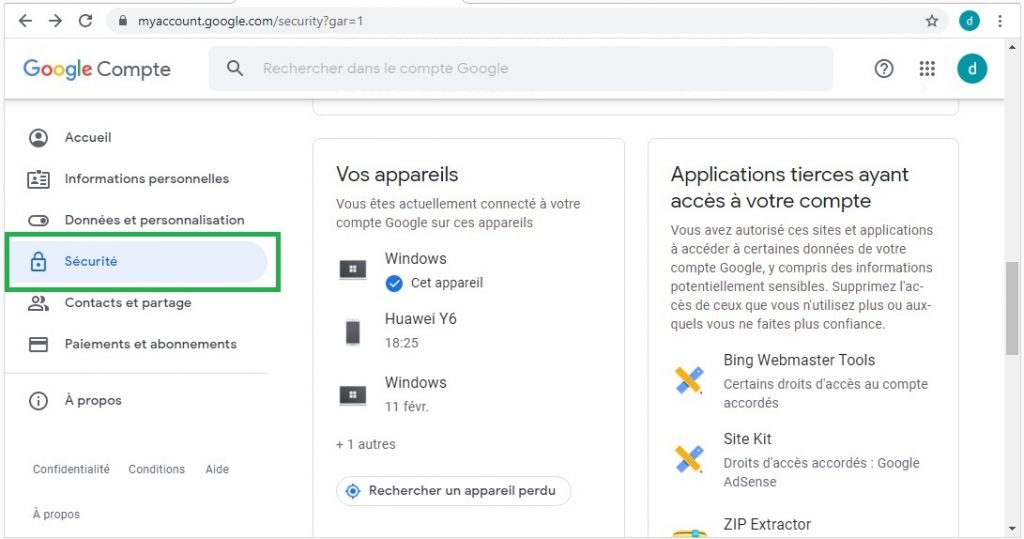 You can disconnect a Gmail account remotely by accessing the " Safety ».
Disconnect your Gmail account from one or all of the devices already in use
Click on one of the devices in the list to see if you had been disconnected or not. Google will show you the status " disconnected »As well as other connection information (location, browser used, etc.) as in the screenshot below: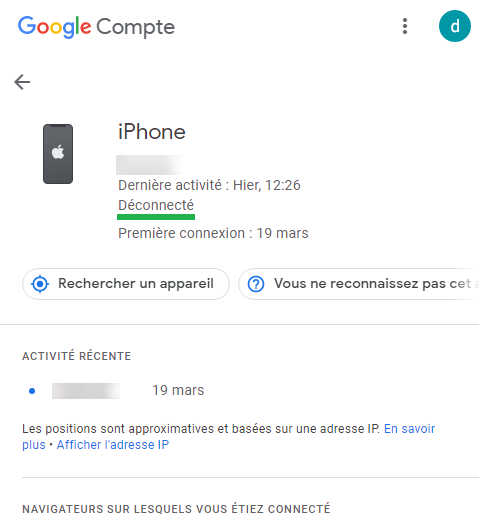 If you do not recognize the connection made on this device, click on " You do not recognize this device ". You will then be prompted to change your password to strengthen the security of the account. To disconnect a Gmail account remotely, open the details of the device still connected: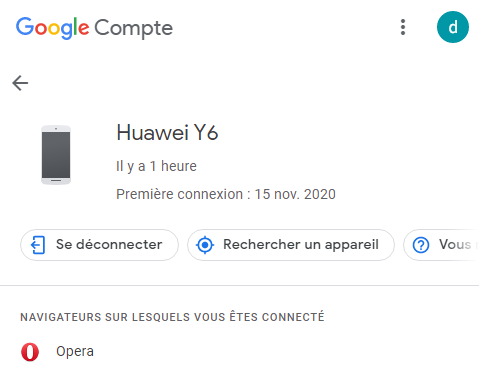 Click on " Log Out And the account will be immediately disconnected on the device, even if it is on the other side of the world. Again, report it if you do not recognize having made this connection and Google will ask you to change your password.