Deezer is a platform dedicated to listening to streaming music. It offers millions of free music, new playlists and podcasts as well as personalized recommendations. It is one of the leading and oldest online music services alongside Spotify and other well-known platforms.
Deezer for Android and iPhone
Deezer hosts millions of titles from several artists and allows you to listen to them either from its applications or through the platform's website. But like most streaming services, Deezer offers both free and paid use. Its free offer is limited in content and functionality.

Go to the Play Store, if you have an Android smartphone, and without the App Store, if it's an iPhone or iPad, to download and install Deezer. Go through one of these stores, depending on your platform, to download Deezer for Android and iPhone or iPad.

Deezer also offers paid services including the Family, HiFi and Premium offer. The Premium offer allows you to enjoy music, playlists and podcasts offline and without advertising, download favorite songs and playlists to listen to them anytime. In Premium, Deezer offers a whole host of features.
Deezer Premium, subscription price and features
The Premium membership currently costs $ 4.99 per month. If you subscribe, you will be offered the first month and you will only pay for the following month. This allows access to high quality content, practically free of charge, for a whole month.

The first month is therefore free, without obligation since you can cancel at any time. Follow this link to compare Deezer offers, from Deezer Family to Deezer HiFi.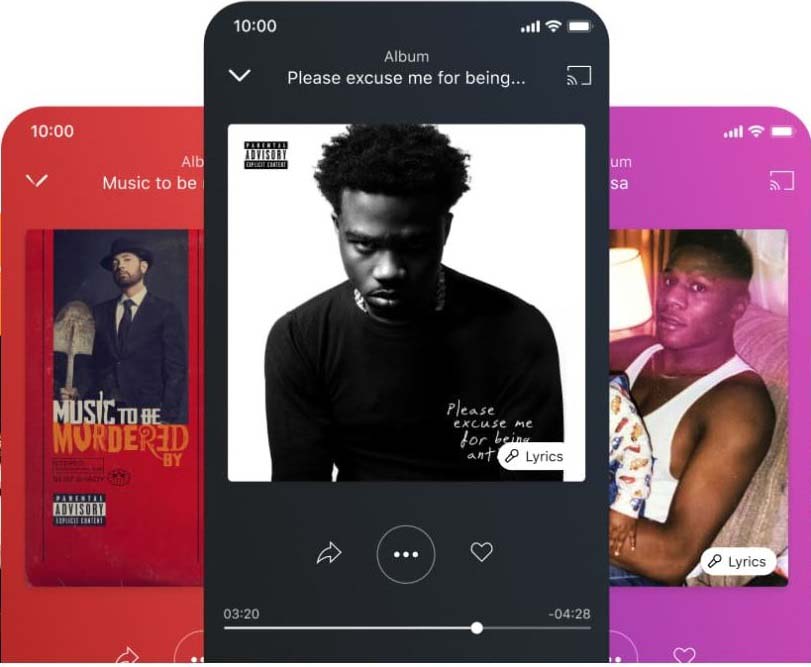 As for the features, Deezer Premium allows you to follow music and Podcasts without advertising. These are provided with an audio quality greater than 320 kBps. With the offline mode, you will be able to download your favorite songs and listen to them offline, anywhere and anytime, even without WiFi.
You can choose the titles you want to listen to and zap without limit, build your personal library with your favorite music and podcasts. With the Premium offer, you will be able to use Deezer on multiple devices, on your phone, tablet or computer and display the lyrics of your favorite songs.