Outlook is an email service from Microsoft. It is free and allows, beyond sending and receiving e-mails, to have access to many services offered by Microsoft. In this article, discover the steps to follow, and it's quite simple, to create a free Outlook account.
There are many other email services which you can use for free. Like Gmail or iCloud, Outlook is a high-level tool. It allows you to have a free mailbox and is one of the most used electronic messaging services.
Benefits of an Outlook account
Apart from sending and receiving emails, an Outlook account offers several other benefits:
The ability to synchronize your account with all your Microsoft or other devices; Your Windows PC, Windows Phone, Android, etc.
Access to Microsoft's cloud service, One Drive. As Google Drive with Gmail, Outlook offers its users a storage space of 15 GB for their emails and online storage of their data.
The ability to access several other Microsoft tools and services such as Office 360, Skype for video calls, etc.
And many more functions
For webmasters, an Outlook account allows free use of the monitoring and performance analysis tool for their sites, Bing Webmaster Tools, in the Microsoft search engine (Bing).
Read also: Create a Google and Gmail account for free.
Create an OUTLOOK account for free
To create a free Outlook account and benefit from its services, open the Outlook registration link And click " Create an account ".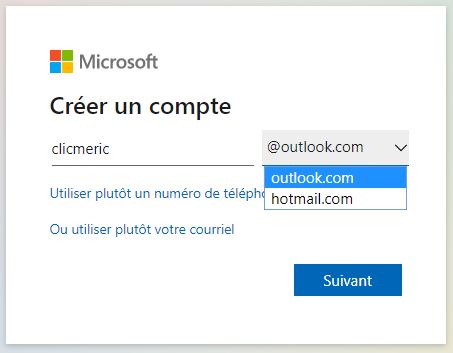 Enter the email address, which will be your account. You can choose to create an Outlook or Hotmail account. Choose Outlook, do next and enter the password you will have to use each time you log into your Outlook account. Use a good password for better security of your account.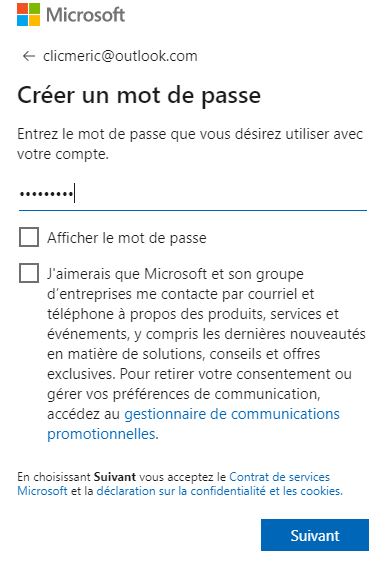 If you prefer to be contacted by Microsoft for advice, offers, products or new services, check the second box before continuing. Otherwise, simply ignore. Do next and continue creating your Outlook account. Enter your first name then your last name and go to the next step.
To create a free Outlook account, select your region, provide your date of birth and continue: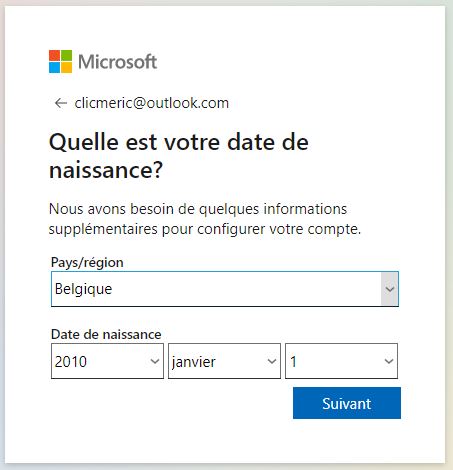 Outlook may present you with a sequence of characters to enter. This is for the system to ensure that it is a person who creates this account and not a robot. After all these steps, your created Outlook account will be usable immediately.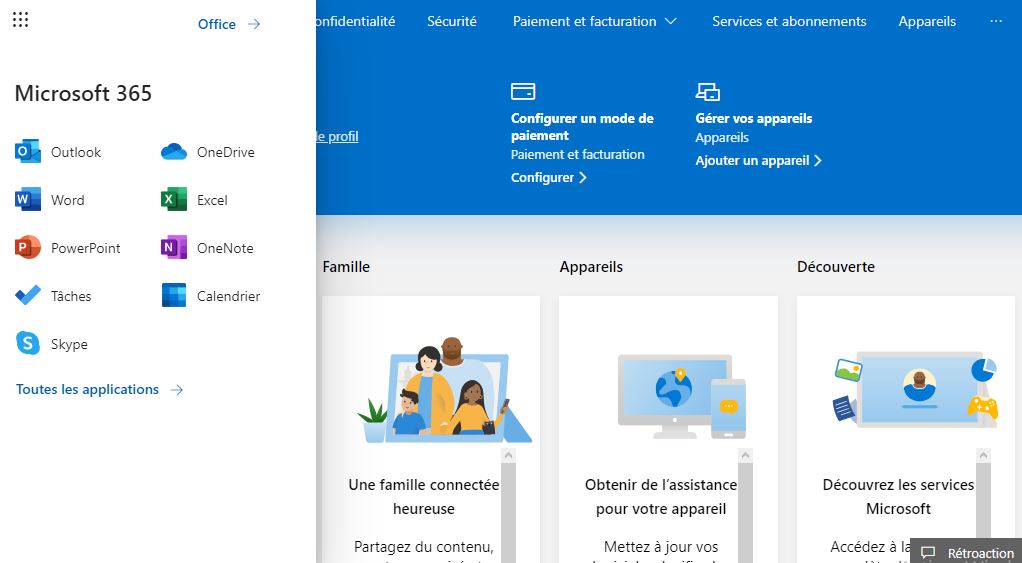 After creating the account, you will have a whole host of Microsoft services at your fingertips with options for personalization and modification of the account visible at the top of your screen. You will be able to manage your devices, modify your contact details, manage the security of your account, etc.