The installation of Windows on a new computer, sometimes also the repair of a broken system, undeniably involves the use of an external support. In the past, recourse was made to the CD-Rom. Today it goes through USB keys. Find out how to make a USB drive bootable with CMD.
The Windows Command Prompt (CMD), or (Command Prompt), is one of the important tools of Windows. It is software integrated into the operating system, which interprets DOS (Disk Operating System) commands. The operating system controls quite simply.
Interaction with the user takes place via command lines, through which the user can act on the entire operating system. The method that you are going to discover is the easiest of all to make a USB drive bootable.
Read also: Make a USB Flash Drive bootable with Rufus on Windows.
How to make a USB stick bootable with CMD? Command Prompt
Before proceeding, there are a number of prerequisites, but nothing serious. You must make sure that you have a capacity USB stick available to you that can accommodate Windows files. Opt for at least 4 GB. The larger the capacity of your USB key, the better.
To make a USB key bootable with CMD, plug in your key. Then open the command prompt "CMD" by looking for it in Windows, or use the key combination Windows + R to get this:
The tool you have in front of you is for executing the commands, write "cmd " and do OK. You have just launched the command prompt: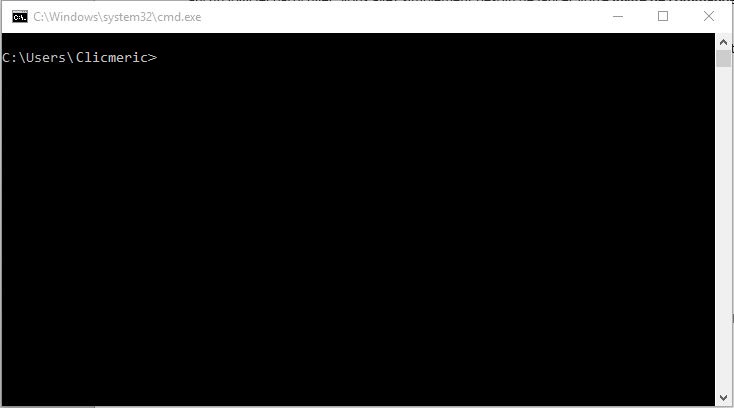 Read also: Install Windows, complete guide (step by step).
Running the DISKPART command
Now that you're there, enter the command "diskpart " and press the enter key:
After entering this command, the system will try to perform user account control by presenting you with a window where you will have to click on YES. This will execute the command diskpart with all rights. That is, as a system administrator.
After authorizing, a new command prompt window will open: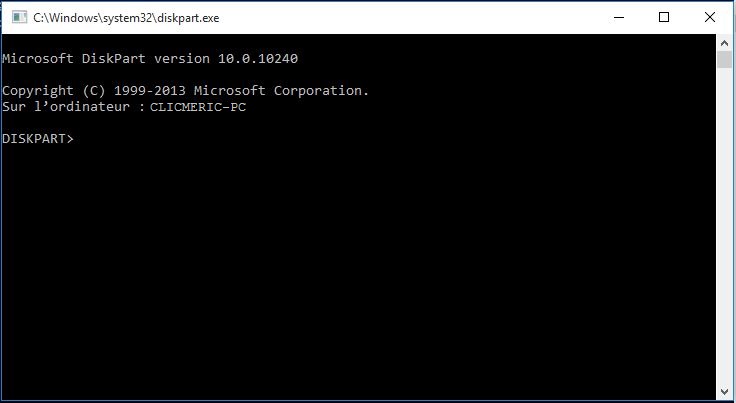 You will notice the difference, with DISKPART> already ready to be exploited.
Here is now the series of commands to enter to continue:
List disk Select disk (USB key number) Example: Select disk 1 Clean Create partition primary Active Format fs = fat32 quick Assign Exit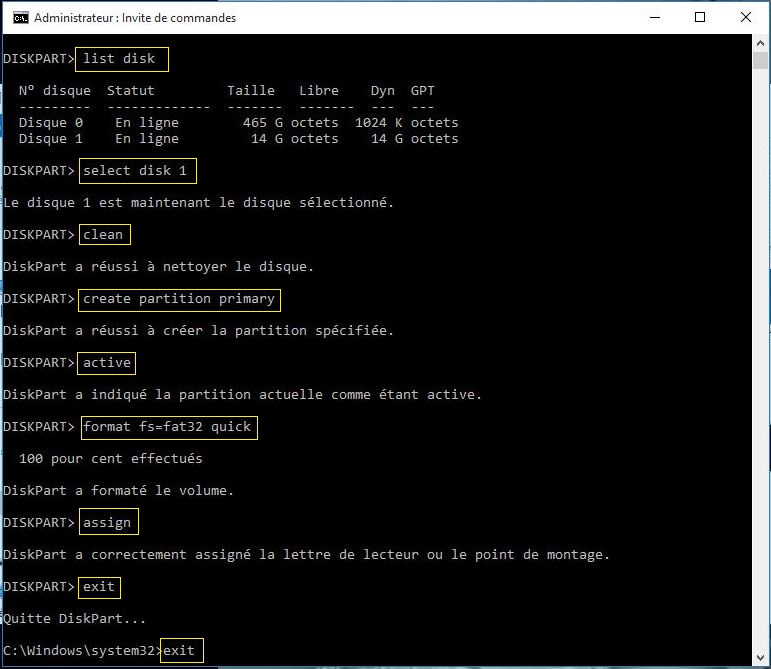 This is how the execution of the lines looks in my command prompt. These are all the steps to create a bootable USB drive with CMD. By exiting the Windows command prompt, all you have to do is copy the files to your USB drive for immediate or later use.
Read also: Create a bootable USB drive on Linux.
Copy Windows installation files
Since your USB key is now ready to install Windows, you will have to navigate to the directory containing your file Windows ISO.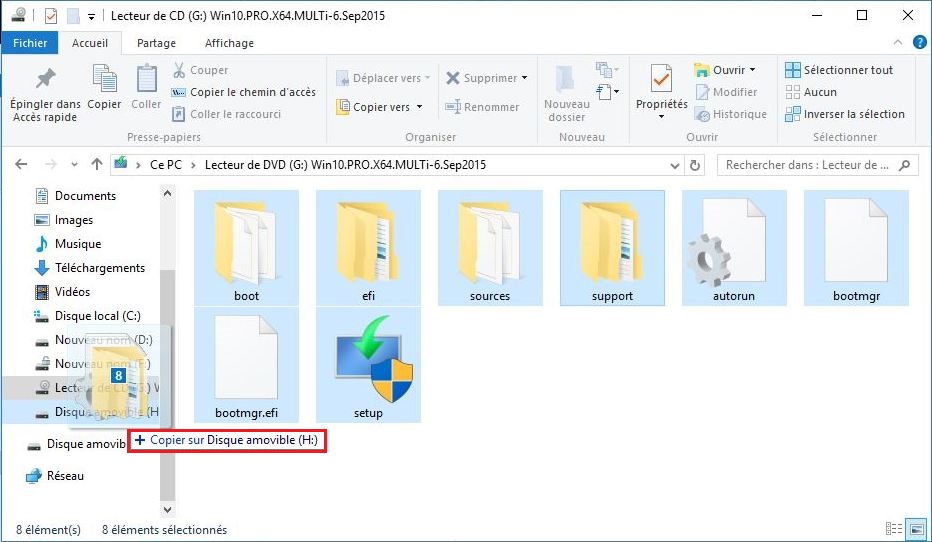 Select all items (installation files). Copy and paste them into the USB stick, or drag them and wait for the copy to finish. You can then use your USB key.
Creating a bootable USB stick with CMD is too easy. The advantage of this method lies first of all in its simplicity, since it can be done on any Windows computer. Another advantage is that your USB drive would still be bootable until you format it.
After installing Windows with it, you can continue to use it for other tasks without any problem. If you format it, it immediately reverts to its initial state. That is to say, non-bootable. You can make it bootable again, as many times as you want.