What is a cache, how to clear the cache of an Android application? The cache is a memory space allocated to an application, which contains the information it uses. These can be items last viewed, parameters set, etc. The purpose of the cache is to make the application run faster and, in general, the application takes care of purging its cache on its own.
Read also: Clear the cache of all Android apps at the same time.
Clearing an app's cache doesn't completely reset it. This does not erase your connection data, for example if it is an application that works with the internet. On the other hand, erasing the data returns the application to the state it was in after its installation.
Take the example of WhatsApp. If you clear the contents of its cache, you will relaunch the application and use it without reconfiguring your number. On the other hand, if you erase all its data, you will reset the application and will be required to configure your number there from scratch.
Read also: Your app has stopped working and is not responding ?
Clear the cache of an Android application
You can usually clear the cache of an Android application, erase its data, through the settings of your phone. The procedure for accessing application management may vary depending on the phone or version of Android you are running.
See you in Settings → Applications ou Apps → Manage apps. There you will find the system applications as well as those installed. Touch on the relevant application. On some mobiles, before reaching the " Applications ", The passage through the menu" Warehousing May be necessary.
You can access it more quickly in another way: From your smartphone screen, long press on the icon of the application concerned. Touch on " Application Info "Then on" Erase data ».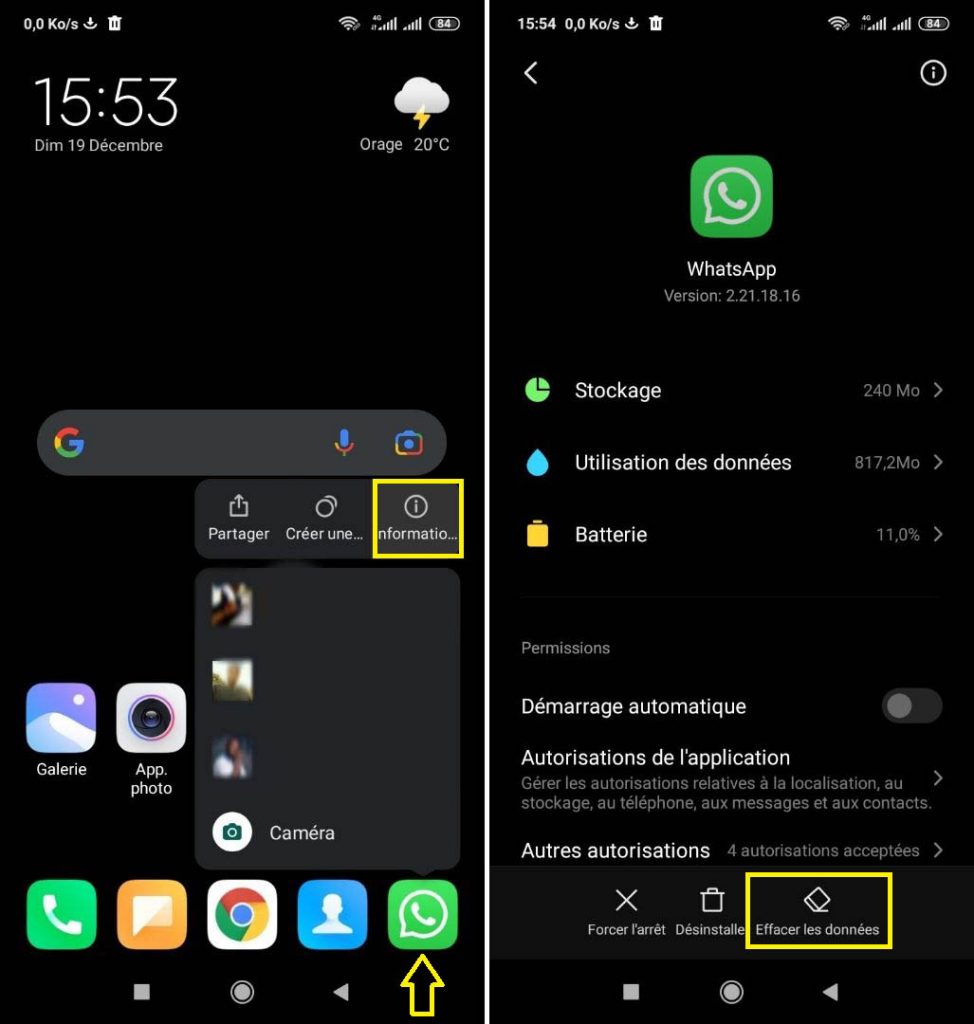 You are not going to directly erase your application data. This option will allow you to choose between cache or all app data. Touch on " Clear Cache And confirm. Pay attention to do not erase all data. Clear the cache and relaunch the application.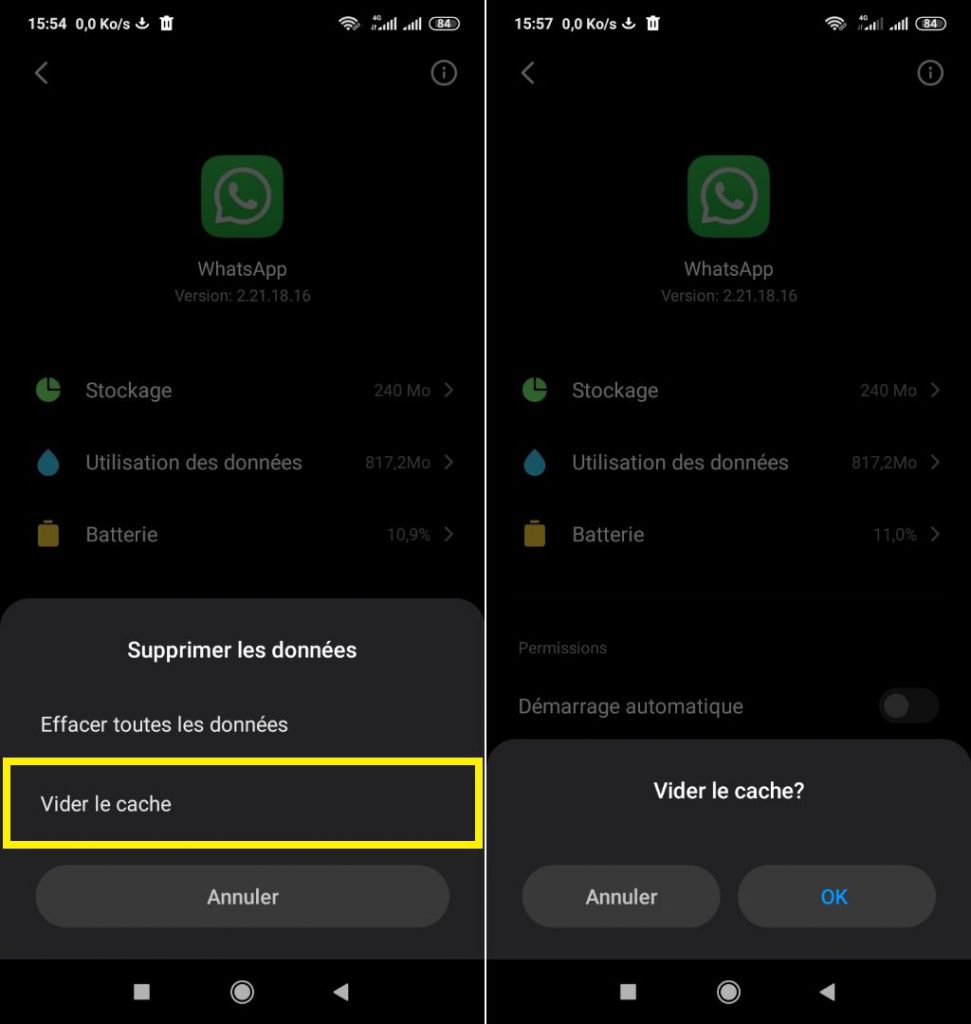 You already know the difference between clearing all data and clearing the cache. Only use Erase All Data if you are prepared to lose all of its data. This is equivalent to restarting its use from scratch. It will be like a brand new application, freshly installed on the smartphone.