The choice of language is one of the stages ofWindows installation. However, you can change the language of Windows while it is in use. Do not panic if the installation of Windows or it was updated in an unwanted language.
You might also want to familiarize yourself with another language! From Windows 10, Microsoft has integrated a feature allowing easy change of the display language. This is more complicated on earlier versions of Windows.
This is the display language of Windows, that of the interface, which is not to be confused with the input language, that of the keyboard layout. On Windows 10 and Windows 11, you can add multiple display languages ​​and switch between them whenever you want.
Read also: Put a keyboard in QWERTY or AZERTY on Windows.
Change the language of Windows 10, Windows 11
Before selecting a new language, you must add it to the list of your languages. To do this, open Windows settings by combining the keys WINDOWS

et I. Go to " Time and language ».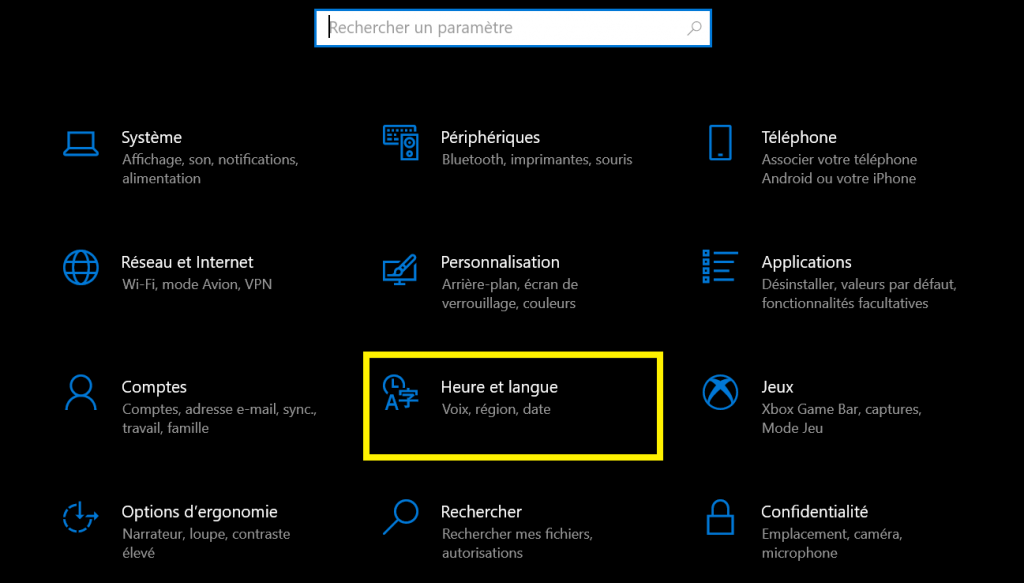 On the left side, switch to " Language And scroll down to change the Windows language. Choose the language of your choice or, if it is not in the list, add it by clicking on " Add a language ».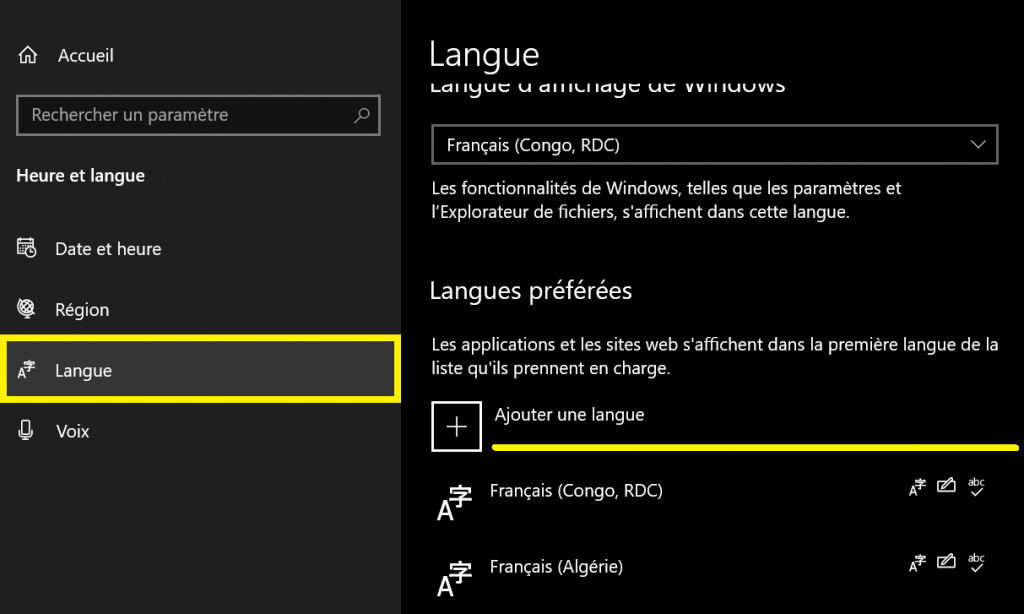 Search for the language to install by browsing the list or entering its name for a quick search. Find the language, click on it then on " Next To start installing its language features.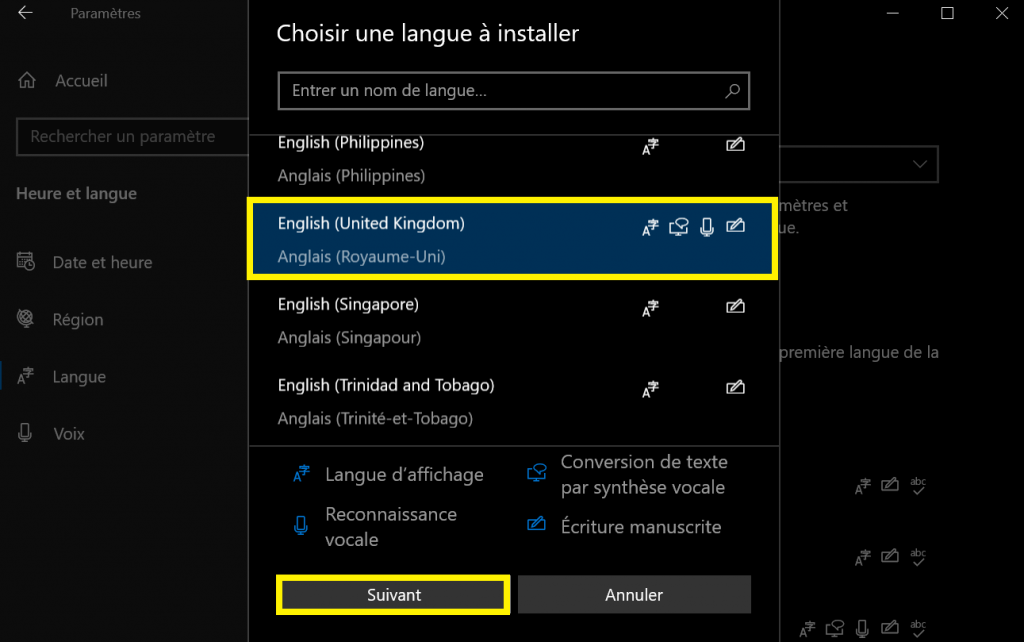 Before starting the installation of the new language, since you want to change the language of Windows, be sure to check " Set as my Windows display language ". You can still leave the box unchecked and simply install the language, to set it later as your display language.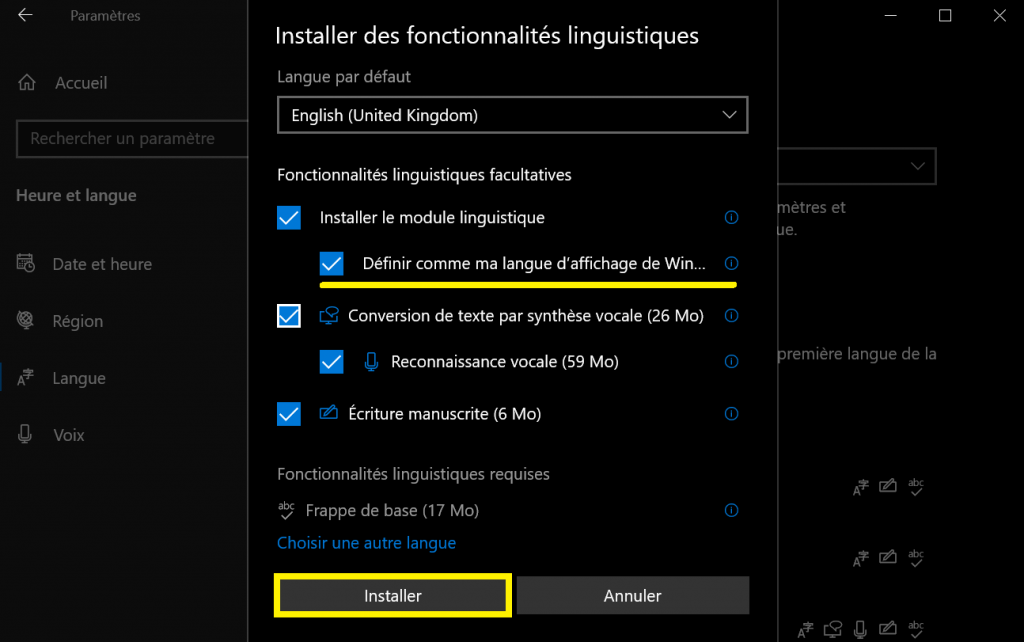 Then wait for the download and installation of your new language: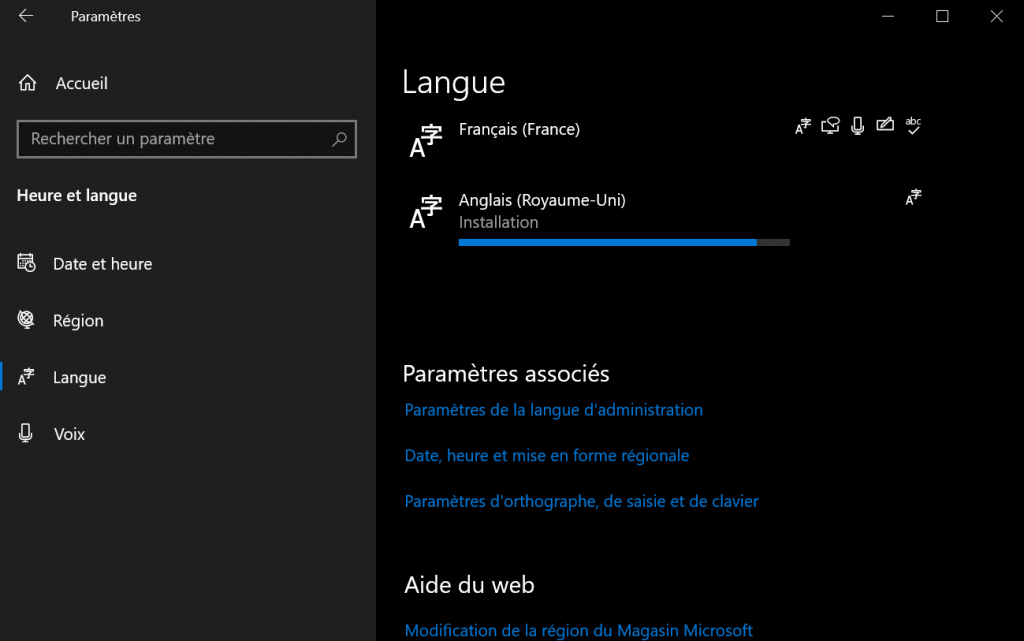 If you checked the box " Set as my Windows display language ", Your operating system will be displayed in the new language the next time you log on. Otherwise the new language will simply be added to your language list.
Put Windows 10 in French, English, etc. Change computer language
A final check, once the language is installed, click on it and go to its options. You will be able to check if all its language packs have been installed. Otherwise, download them one by one.

Whether you have defined the new language as that of the interface or not, you can always change it in the " Windows display language ».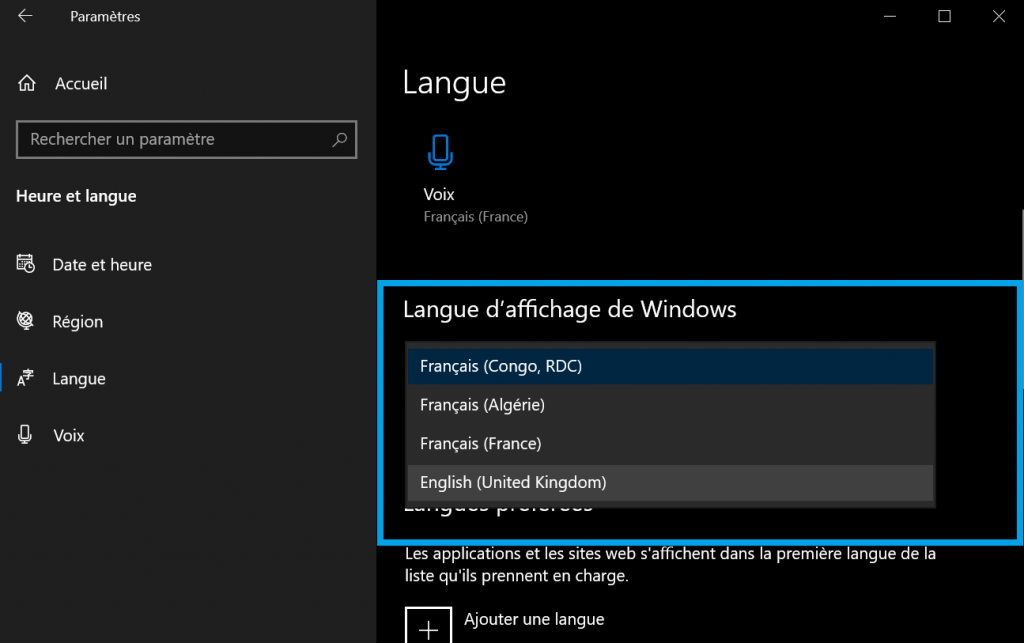 To change the Windows language and make your changes effective, log out and reopen your session. Windows will ask you for it. You can do this right after installing your new languages ​​or later if you have tasks to keep running.