Looking at profiles tinder, anyone can make the mistake of swiping to the unwanted side. Than Swipe left to skip a profile and show the next one, it's possible that you did it to the right and Liked someone unintentionally.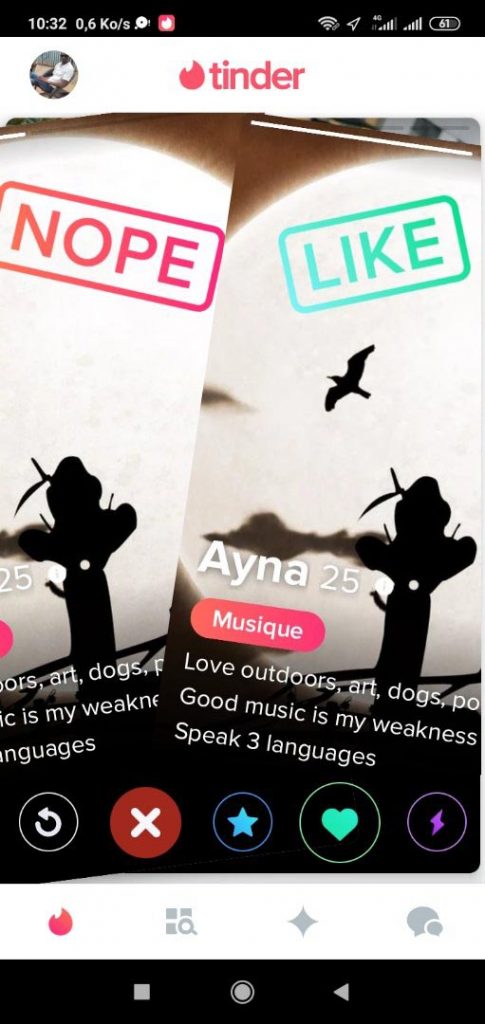 It is entirely possible to go back after issuing a Like, whether you did so by mistake or not. This is possible thanks to a feature (Rewind) which, at the same time, allows you to cancel a Nope made by mistake, and then to Like the profile if you wish. However, there are certain prerequisites for canceling a Like Tinder:
You must use a paid version of Tinder. There are currently three; Tinder Plus, Gold and Platinum. Undo Likes feature is available from Tinder Gold. You will therefore not be able to cancel a Like Tinder in the free version.
You must unlike immediately after making it, using Tinder's back button.
Read also: Face to Face Tinder; Make a video call.
Cancel a Tinder Like, Cancel a Nope and a Super Like
Here's how to cancel a Tinder Like:
You will have a back button

. Whenever you have made a Like or a Nope by mistake, press this button immediately. As soon as you tap it, the last swiped profile reappears on the screen and you can swipe again.
There you will have the possibility to cancel the Like previously made, by pressing the button

or by swiping left. If it is a profile that you should have Liked but you had ignored by mistake, the same maneuver allows you to redisplay the profile for then Liker. The same goes for Super Likes.
This button allows you to perform a single step back. Reason why, if you continue the use and make other Likes, Nopes or Super Likes, it will not be possible to cancel them all. Only the last action will be reversible.