The AirFly Pro Bluetooth Transmitter is a small device for connecting devices that use Bluetooth to those that do not. It allows for example to connect AirPods to different devices such as PlayStation, TV, etc. It plays the role of Bluetooth on the devices to which it is connected.
The AirFly Pro device acts as both a receiver and a transmitter. Once plugged into a device of your choice, you can use the AirFly Bluetooth transmitter to pair two wireless headphones or headsets to listen to the same sound, with another person, at the same time.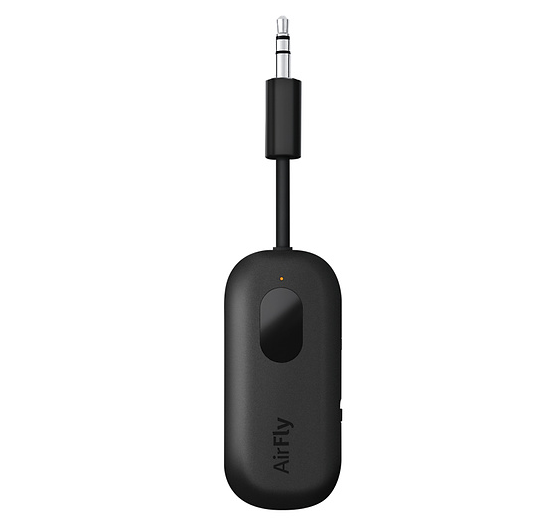 It can be used on the audio system of a car, a boat, a treadmill, or other devices with 3.5 mm jack plug, which do not have Bluetooth technology. It has a USB-C port for recharging and a battery life of over 16 hours. You will find AirFly Pro on Amazon, as well as other models.
Connect the AirFly Pro Bluetooth transmitter to AirPods or headphones
With AirFly Pro, you can pair up to two pairs of AirPods or Bluetooth headphones at the same time. Here are the steps to follow to pair your pair of AirPods or headphones to the AirFly Pro Bluetooth transmitter:
Step 1 : For about 5 seconds, press and hold the pairing button on AirFly Pro to enter pairing mode. Hold it down until the AirFly Pro light flashes.
Step 2 : For the Bluetooth headset, put it in pairing mode, proceeding according to its model. For AirPods, place them in the case first and leave the case open.
Then press the pairing button (on the back of the AirPods case) until the pairing indicator flashes white. During this step keep your AirPods in the case, otherwise the casting will not succeed.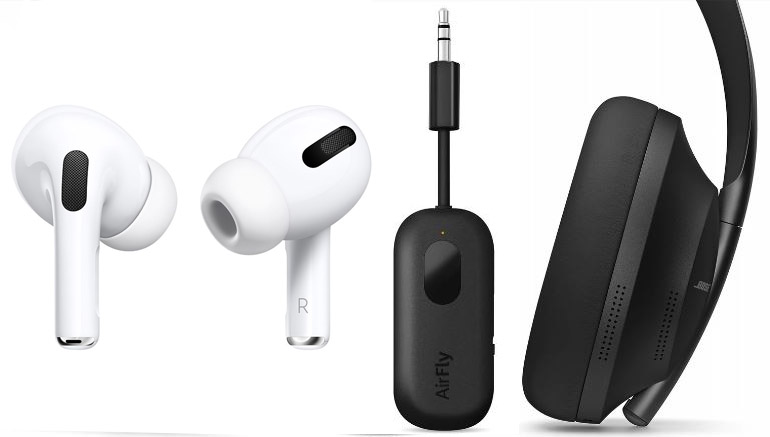 Once paired, the AirPods light and AirFly Pro light will stop blinking. That of AirFly Pro will light up in white, and that of AirPods in green or orange. After that, you can only plug your AirFly Pro into any device with the 3.5mm jack to listen to music, watch a movie or play a game.
Read also: How to install Disney + on PS4 and on Apple TV?
Connect AirPods to PlayStation 4 with AirFly Pro
As it can be done with several other devices, thanks to the AirFly Pro Bluetooth transmitter you can connect your AirPods to your PlayStation 4 to play with peace of mind. Here are the steps to follow to do so:
Connect your pair of AirPods to the AirFly Pro transmitter referring to the previous point. Once paired, go to the next step. That is, plug your AirFly Pro into the headphone socket (Jack socket) of your PlayStation controller. Your AirPods and PlayStation will then be connected.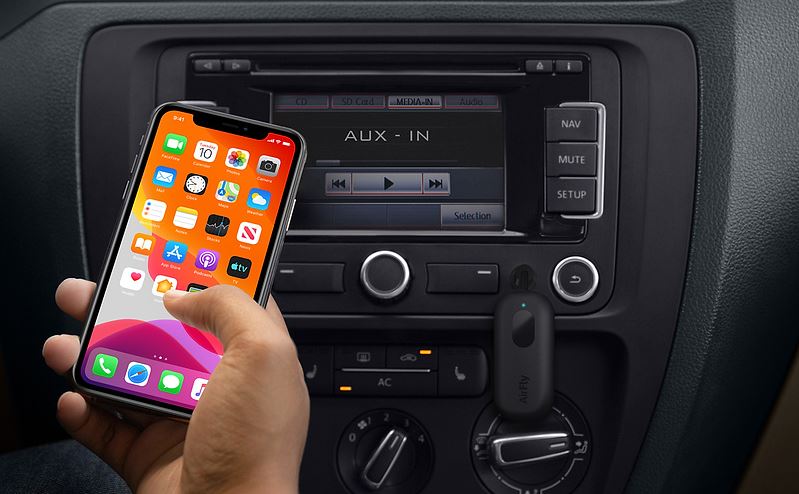 It is a very easy-to-use device that allows the connection of state-of-the-art wireless equipment to relatively old devices. With the AirFly Pro Bluetooth transmitter, you can also pair your smartphone with your car's audio system and play music while driving.