Tired of having to select a software every time to open your PDF files? It is time to end it. In this article, you will learn how to automatically open a PDF file. You will no longer need to go through the "Open with" or "Select a program…" box each time.
You will need to install one or more PDF file readers and configure only one of them as the default PDF reader. For this you need to download and install a PDF reader of your choice. There are loads of them, free and paid. Download Foxit Reader for free.
You can download, install Foxit Reader ou Adobe Reader. They are not the only ones, but are some of the best PDF readers. They offer several features, besides just reading PDF files.
Download one or both of these tools and proceed with the installation. You can install them all well, but I suggest you install only one. There is no danger in combining two PDF readers. Only you risk clutter up your computer with software that you may not be able to use.
Read also: How to convert PDF to Word document ?
How to automatically open a PDF file?
So let's get down to business, if you have installed a PDF reader on your computer. To get started, go to the location on your computer that contains PDF files. That is to say in one of your files. Here's how to proceed:
Step 1 : Among your PDF files, select one of your choice. Click on it with the right mouse button and select " Manufacturing ».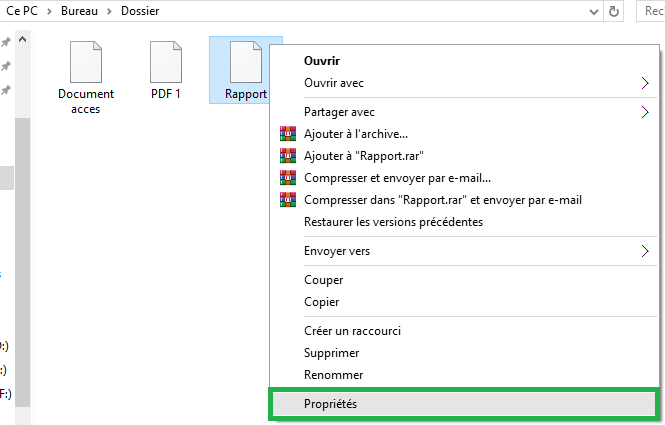 Once in the file properties, you will have to select one of your PDF readers and set it as the default reader. Once done, this program will automatically open any PDF file at your request. Click on the button " Edit To select a default reader and automatically open a PDF file.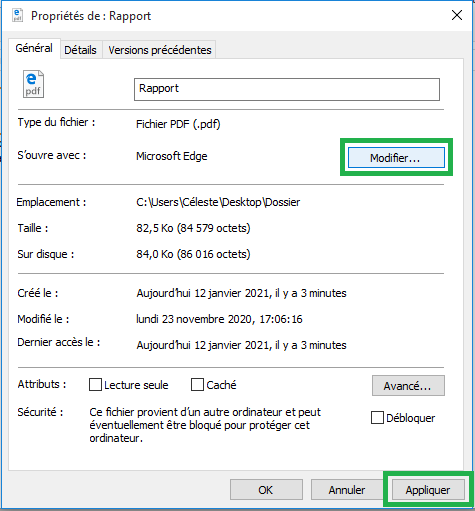 Windows will show you the list of applications that can open PDF documents, including your PDF readers.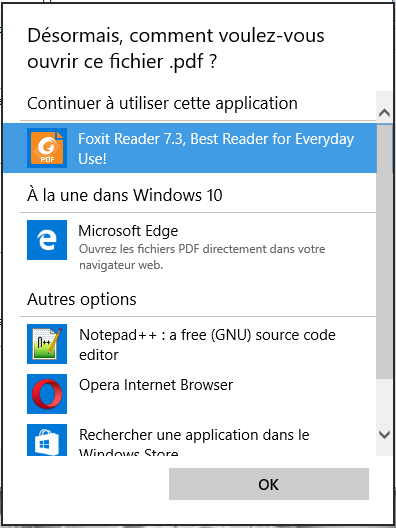 Then select the drive of your choice and click OK. On the screenshot above you can notice the existence of Foxit Reader, since I installed it on the computer. Click OK and return to the properties window to apply the changes. After you will notice this:

The format of your PDF files recognized, they will all have taken a defined reader icon. By hovering the cursor over one (any) of your files, it will indicate that it is of the type " Foxit PDF Document Reader ". To translate, it is simply a PDF document, but whose reading by default is assigned to Foxit Reader.
Read also: How to learn to type faster on the keyboard?
Can't find the PDF reader you installed?
In some cases, even installed, it is possible not to find the desired drive. It might not appear in the list of applications offered by Windows. In this case, to automatically open a PDF file, you will have to perform an additional maneuver.
Go back a little bit, in the properties window of the PDF file, and click again on " Edit ". Scroll down to the bottom of the small window and click " More applications ". Scroll down again, then click on " Search for another application on the PC To browse the computer.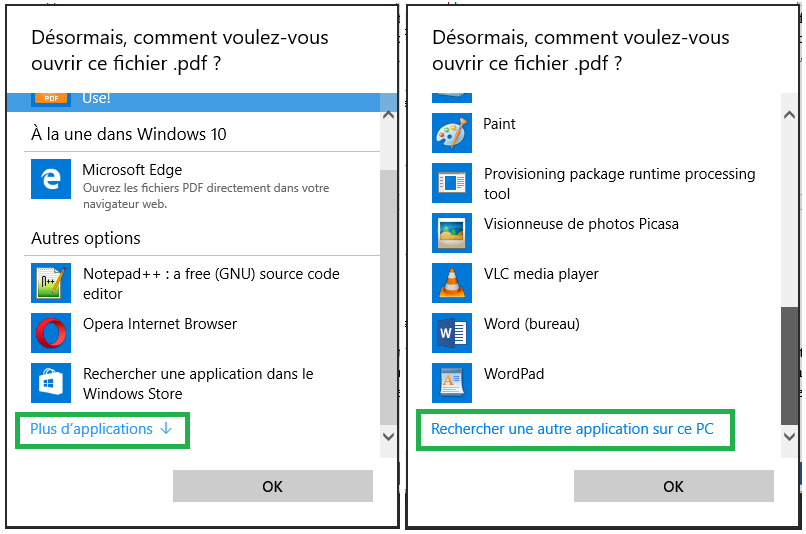 Windows File Explorer will open, and you will be given the option to search for the app you want to set as your default PDF reader. Browse the folder " Programmes ", the Office, etc. Find the program you are looking for and set it to automatically open a PDF file.