Photoshop remains a benchmark tool for image editing and graphics creation. Developed by Adobe, it is currently widely used, for personal and business purposes. With Adobe Photoshop CC 2022 you will be able to create, retouch images or graphics in high definition, with the possibility of applying numerous filters.
Formats supported by Adobe Photoshop CC 2022
Like its earlier versions, Adobe Photoshop CC 2022 supports multiple file formats. Its own file format is .PSD. It allows you to save a project being processed with the possibility of modifying it later and handling its various elements separately.
Read also: The best architecture and 3D modeling software.
.PSD is Photoshop's default file format. Along with the Large Document Format (PSB), it is the only format that supports all of Photoshop's features. You can directly import PSD files preserving many features and modifications.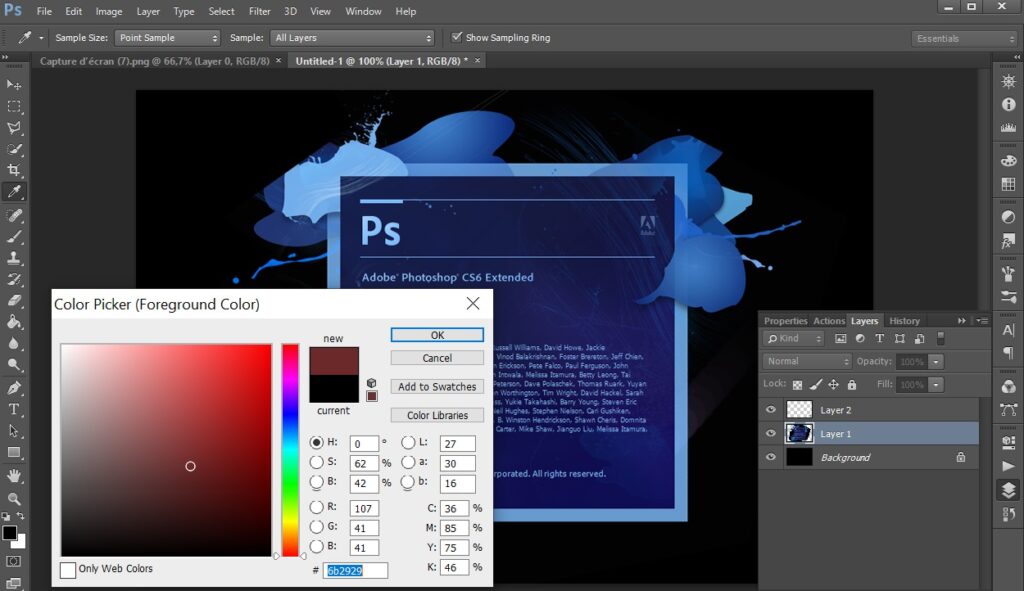 Like most file formats, the format .PSD supports files up to 2 GB in size. For importing images, it supports formats .PGN, .JPEG, etc. Here are the formats supported by Adobe Photoshop CC for graphic files:
BMP.
Cineon.
CompuServe GIF.
DICOM.
HEIF / HEIC.
IFF format.
Jpeg.
JPEG2000.
Large document format PSB.
OpenEXR.
PCX format.
Photoshop 2.0 (Mac only), Photoshop DCS 1.0, Photoshop DCS 2.0, Photoshop EPS, Photoshop PSD, Photoshop Brut.
PhotoshopPDF.
PICT (read-only).
PICT resource (Mac only, open only).
Pixar.
PNG.
Portable Bit Map.
radiance.
Scitex CT format.
License plate.
TIFF.
Wireless Bitmap.
Adobe Photoshop CC 2022 supports several other formats, including those for video files (3GP, 3GPP, AVC, F4V, FLV, MOV (QuickTime), MPE, etc.).
Download Photoshop CC (Trial) for Windows PC
Use the button below to download Adobe Photoshop CC 2022. Download, run the installer, and follow the instructions until the Photoshop installation is complete.

This is a trial version (7 days), after which you can switch to paid use. You will be able to manipulate different features and tools for filtering, 3D painting, etc. Create or import images and submit them to various modifications.