Opera is an interesting web browser, although it is still far from posing a real threat to the giants, Chrome and Firefox. Among the features it offers, there is browsing through a free VPN. Find out in this article how to activate it.
Use the free VPN of the Opera browser
Opera allows you to activate a VPN for free. The VPN it offers is subscription-free and unlimited. The advantage of using a VPN is that it guarantees a anonymous and quiet navigation. It will prevent anyone from accessing your IP address and location.
Once activated, only you will be aware of your internet activities, but your page loading speed may be affected. To take advantage of it, you need to run the Opera browser on your computer. It is free to download.
Activate a VPN for free with Opera on Windows, macOS and Linux
To get started, make sure you've downloaded and installed Opera on your computer. Launch the browser, the new version displays the VPN activation icon directly next to the address (search) bar. At the top, find the icon

, click on it and activate the VPN.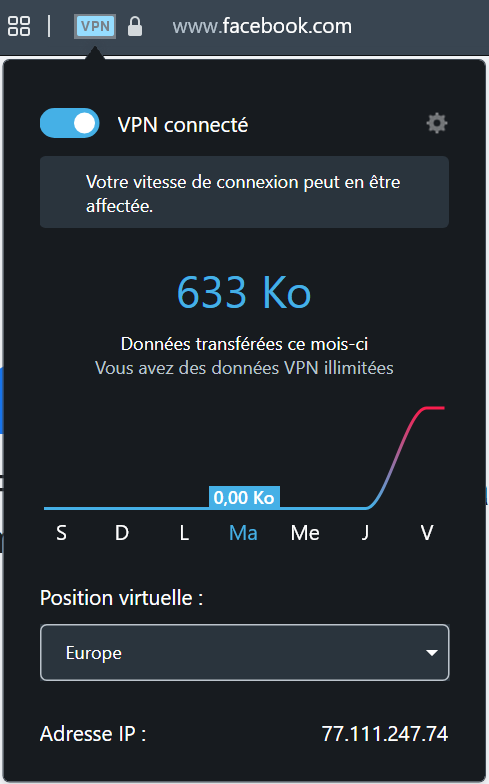 Once connected, the VPN icon will turn blue. Opera takes care of choosing the best location to assign an IP address. As you can see from the capture above, this is a European position and IP address. But I can change it, and so can you.
To do this, expand the " Virtual position »And select one of the proposed locations.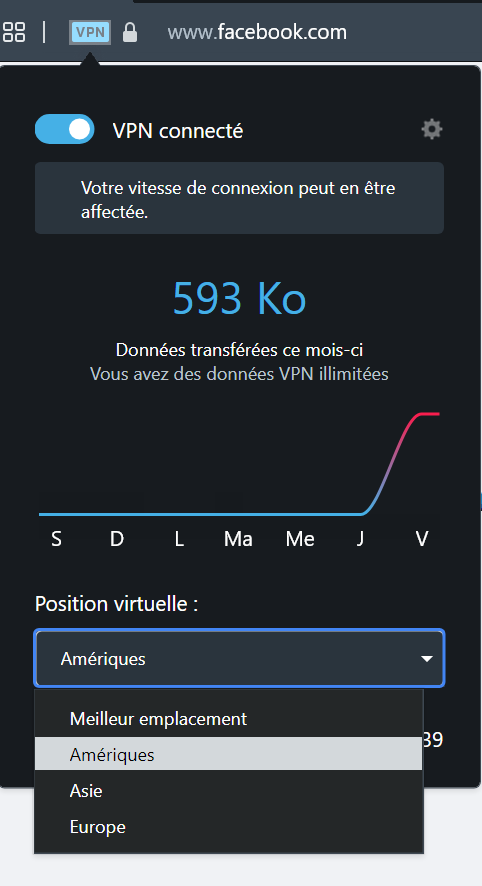 The browser will take a few minutes to complete the connection. This is especially useful if you want to access a service that censors certain geographic features. Opera will unfortunately not allow you to make a well-targeted choice, speaking of country.
This feature of Opera will allow you to activate a VPN for free and easily but, you will have noticed, it is far from being a comprehensive VPN tool. However, it can be useful if you want to activate a VPN without touching your wallet or wondering about the costs.